Stormy Daniels Husband Files for Divorce
Glendon Crain has filed the divorce case in Texas accusing Stormy Daniels of marital infidelity.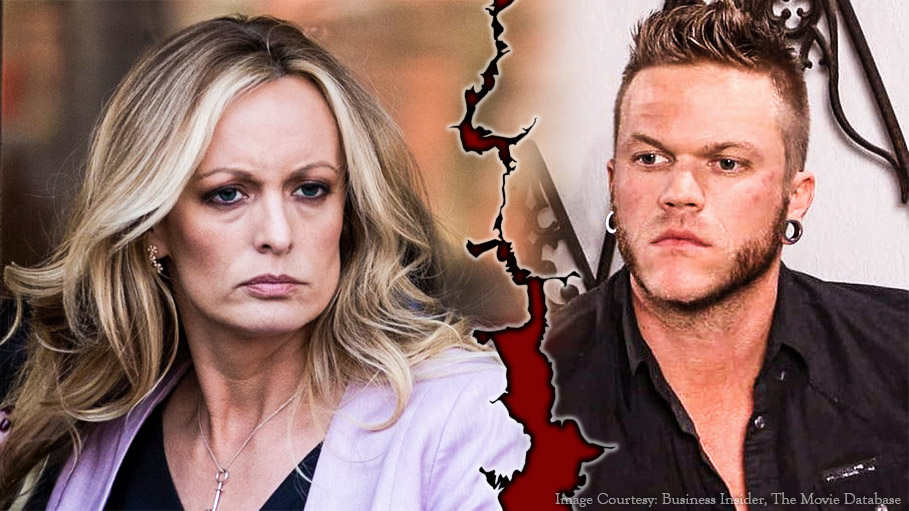 Adult film actress Stephanie Clifford's husband Glendon Crain has filed for the divorce case against Stephanie Clifford, who is also known as Stormy Daniels. Her alleged sexual relationship with present US President Donald Trump has made her popular in the last couple of years. Glendon Crain has filed the divorce case in Texas accusing Stormy Daniels of marital infidelity.
Glendon Crain has also asked for the custody of their daughter who is 7 years old and prevents her from nationwide bus tour with Stormy Daniels. The Texas district judge court has granted his appeal. Now according to the court order, Stormy Daniels cannot have any contact with her child and she is denied access to their home and cars in Forney in Dallas Suburb. She also cannot transfer any asset. The base for all this is Glendon's petition, which shows irreconcilable differences and adultery as the base for the divorce.
Meanwhile, Stormy Daniels' lawyer Michael Avenatti has tweeted that Daniels and Crain decided to mutually end their marriage. In his tweet on Monday this week he wrote, "My client Stormy Daniels and her husband Glen have decided to end their marriage", he also wrote that the accuracy of the divorce petition, "is vehemently disputed." Avenatti also specified that "Stormy's daughter remains her number one priority. She kindly asks for privacy for the sake of her family".
A few moments later, Stormy Daniels tweeted, saying she does not "need or want privacy. I want truth. And it will come out. I'm not afraid".
According to the divorce petition, Stormy Daniels and her husband Glendon Crain, who is a heavy metal drummer and an adult film actor, have been married since November 2015. They have been together outside Dallas till July 11. The next day, Stormy Daniels was arrested from a strip club in Ohio, for inappropriately touching members in the club. Though the charges against her were dismissed later.
Stormy Daniels has always claimed that she had sex with Trump in 2006 when he was married to Melania Trump who was pregnant with their son. The accusation, which US President Donald Trump has denied time and again.
She has been at the center of the legal controversy recently involving US President Donald Trump, where she has confessed that the president's former personal attorney, Michael Cohen has paid her $130,000 in exchange of her silence about her alleged affair with Trump in 2006. The porn star has also sued Cohen and President Trump for the hush agreement she says was forced to sign during the 2016 US Presidential campaign.
One of Trump's attorneys Rudy Giuliani in May this year claimed that the President had repaid Cohen for the $130,000 payment to Stormy Daniels, which also has contradicted President Trump's claims that he didn't know the source of the money.
But after this claim, President Donald Trump has also admitted that Cohen was reimbursed with the amount $130,000, which he made to Stormy Daniels in 2016. Though Donald Trump has said the payment was intended to stop false and extortionist accusations, during his election campaigns.
Get our hottest stories delivered to your inbox.
Sign up for Scrabbl Newsletters to get personalized updates on top stories and viral hits.