Technical University, Munich, IIT KGP Join Hands to Shape India's Emerging Intelligent Mobility Landscape
While German automotive technologies are a brand in itself, Indian software prowess is now also acknowledged all over the world.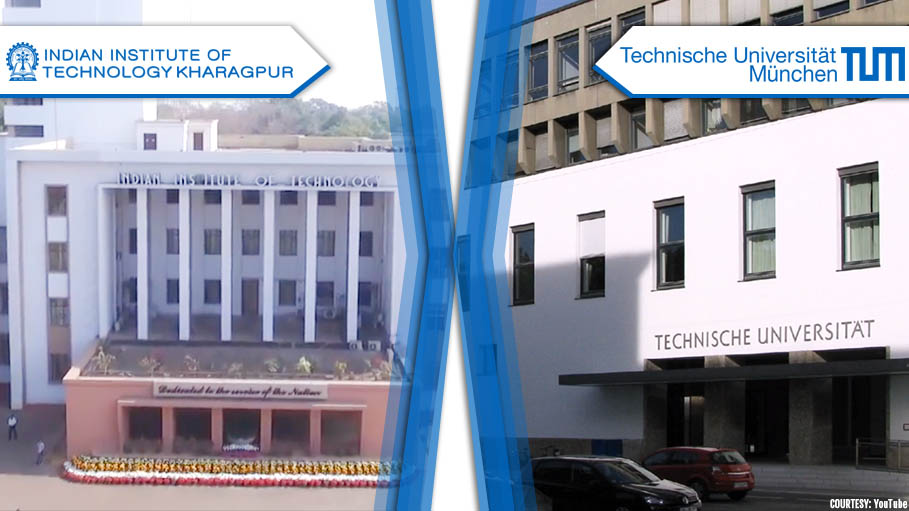 In an effort to evolve and give direction to the emerging intelligent mobility landscape in India, IIT KGP and the Technical University of Munich (TUM) from Germany are organizing a two-day workshop at IIT KGP at its campus. This workshop is being held in the context of the newly-established Indo-German Collaborative Research Center on Intelligent Transportation Systems which is currently a joint Center of IIT KGP and TUM, located within the IIT KGP campus.
The mobility landscape in India is also undergoing a rapid transformation. On one hand the existing modalities of transportation have their unique challenges and on the other hand, it is expected to have 200 million new electric vehicles by 2030 and emphasis on battery technologies. These provide great opportunities for both Indian and German industries and for them to work together. While German automotive technologies are a brand in itself, Indian software prowess is now also acknowledged all over the world. With more than 90 percent of innovation in the automotive domain currently now being in electronics and software, an Indo-German cooperation can create new technologies and solutions not only for India but also for the global market.
Prof Pallab Dasgupta, who is also the Dean of Sponsored Research & Industrial Consultancy, at IIT KGP, said that the focus of innovation today is in intelligent software for safety, driver assistance, comfort and entertainment. Combining the software and AI expertise of India with the manufacturing leadership of Germany can bring about transformational benefits to both countries. At this Center and with appropriate collaborations with industry partners in India and Germany, IIT KGP is looking forward to shaping its research goals and schemes for long-term sustainability of the Center.
This workshop, supported by the Indo-German Science and Technology Center (IGSTC) and the German Federal Ministry of Education and Research (BMBF), has brought together various transportation experts from Indian and German academia and industry – such as TUM, IIT KGP, TU Berlin, TU Chemnitz, IIT Bhubaneswar, IIT Patna, ISI Kolkata, TH Ingolstadt, Siemens, Bosch, Infineon, Intel, TCS, Ola Cabs, -- as well as policymakers and law enforcement agencies, who will discuss potential solutions in the domains of Intelligent Solutions for Transportation Integration, Technologies for Electric Vehicles and Batteries, and Systems & Software Challenges in next generation vehicular technologies.
Prof. Samarjit Chakraborty of TU Munich said that future transportation solutions in India must be developed with a holistic view of the wide milieu of options available in Indian cities, and integrated end-to-end solutions will make public transport in India more reliable and comfortable, and reduce the dependency on private vehicles.
Get our hottest stories delivered to your inbox.
Sign up for Scrabbl Newsletters to get personalized updates on top stories and viral hits.