The Nun Official Teaser Trailer Vows to Bring upon the Darkest and Spookiest September Times
Even before 'The Conjuring' and 'Annabelle', there prevailed a 'darkest chapter', unveiling this September 2018. 'The Nun' arrives!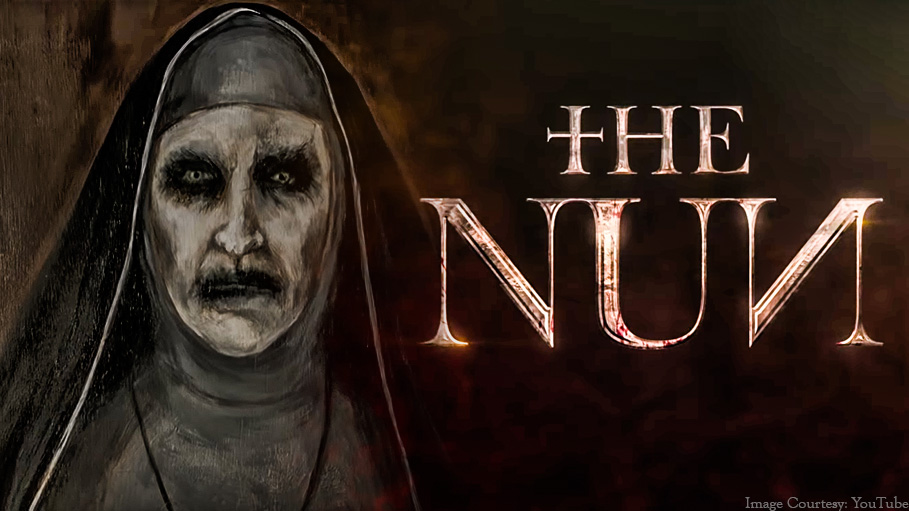 The highly anticipated horror film of the year 'The Nun' has released its teaser trailer yesterday evening and has already grossed more than 51K likes. A part of 'The Conjuring' film series, under the direction of Corin Hardy, the film brings back the demonic existence from 'The Conjuring 2', the much talked about character of the nun, Valak.
Watch the full trailer, scroll down.
The spook flick is set in the lands of Romania and revolves around a suicide of a young nun. A priest and a novitiate are sent to investigate the matter by Vatican officials and in that course, they experience supernatural forces.
There is a trend with every 'The Conjuring' or 'Annabelle' film, that they leave a trail of mystery behind that signifies a sequel to follow. The character of the 'Nun' that earlier appeared in 'The Conjuring' sequel quite well deserved its own film, as much was not revealed then.
Horror film lovers will definitely enjoy the teaser trailer as the story thrives in the bygone era, and the majority of its shots are filmed inside the ancient Catholic church, surrounded by the big, gothic pillars, inside secret passages, and amidst a gloomy ambiance.
Watch the full trailer, scroll down.
'The Nun' teaser trailer successfully heightens the curiosity level by developing the plot and placing it even before the 'The Conjuring' and 'Annabelle' cases occurred. What is more interesting, are the trailer texts. "THE DARKEST CHAPTER" as they captioned it, runs the chills through your spines with its concluding note, "PRAY FOR FORGIVENESS".
'The Nun' appears in theaters on September 7, be ready for the darkest September times!
Watch the full teaser trailer:
Get our hottest stories delivered to your inbox.
Sign up for Scrabbl Newsletters to get personalized updates on top stories and viral hits.