The Official Trailer of 'Slender Man' is Released and It is Chilling
'Slender Man', the supernatural horror film trailer is creepy and releasing on August 10. Watch the trailer below.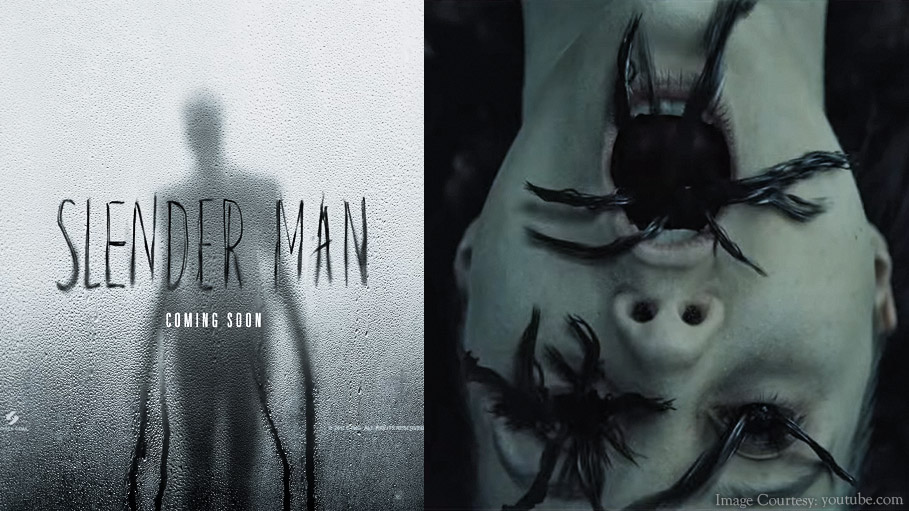 The latest trailer of 'Slender Man' has finally hit the net. In the creepy trailer, you'll frequently see a tall and slender figure adorning a black suit which is actually based on the internet meme of the same name. The trailer shows a group of young and carefree teenage girls hanging around together. That the young bunch are clearly basking in their teenage years is evident when one of them is heard saying "If you could stay in one age forever, what would it be ?" and her friend replies almost spontaneously "What about the age we are in right now? "
In a twist of events, notices of their friend Katie Jensen who has gone missing are put out. The young teens appear perturbed by Katie's disappearance which coerces them to begin their investigations on Katie's disappearance. During their investigations, they come across some weird and creepy drawings. They finally come across a site which Katie last visited which is apparently about the 'Slender Man' who preys on innocent youth.
There's no turning back for the teens from then on as they are getting deeply involved in knowing more about the 'Slender Man. Soon it becomes evident that 'Slender Man' has caught hold of them completely. The mysterious figure is tormenting them not only physically but looks like he's deeply ingrained in their minds and psyche too.
This supernatural horror film has been directed by Sylvain White and written by David Birke. The film stars Joey King, Julia Goldani Telles, Jaz Sinclair, Annalise Basso and Taylor Richardson. The frightening figure that scares the hell out of the girls is played by Javier Botet.
If you'd like to know more about the girls' spine-chilling experiences with the 'Slender Man', wait for the flick to hit the theatres on August 10.
Below is the official trailer for 'Slender Man' which is quite spooky:
Get our hottest stories delivered to your inbox.
Sign up for Scrabbl Newsletters to get personalized updates on top stories and viral hits.