These Days Mugshots are the 'In' Thing and the Ticket to Stardom
A woman's mugshots uploaded on Mugshot Bae catapulted her to fame and her fans want her to give online tutorials on makeup.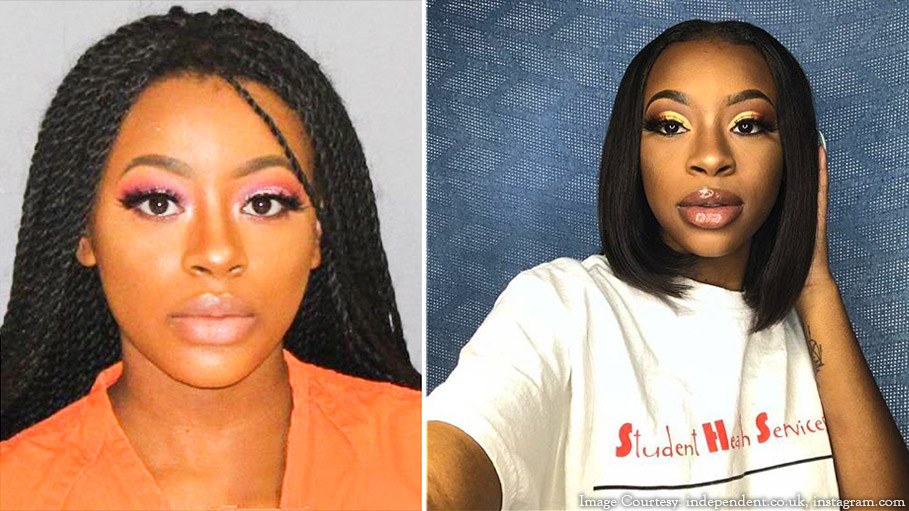 Marshala Perkins is the new kid in town where mugshots are concerned. Marshala was arrested back in April for possession of marijuana. Officers came and arrested her after they found 2 grams of marijuana in her car while she was waiting for her friends. Later, her mugshots were posted by the Greenville on their Facebook page, and lucky for her it went viral. Sometimes an ugly turn leads you to a beautiful place. Thanks to the police, Marshala has become famous on the net. The mugshot received 280,000 likes. Marshala has gone from shame to fame. The mugshot shows Marshala in pink smokey eyes with false eyelashes and she looks beautiful.
After the mugshot was uploaded on Mugshot Bae, Marshala garnered a lot of fans who are calling up the police to free her as they want make-up tutorials from her. People have gone gaga over her makeup skills and want to know more about her.
Online fans
One of her fans on Twitter wrote, "I just want to know what eyeshadow palette she used because it is poppin!" Another fan wanted to know her beauty routine. Yet another asked: "what setting powder you use girl??" There was another who wrote, " We need a tutorial, free her!"
Marshala's reaction
When Marshala first came to know that her mugshot was uploaded, she was embarrassed. She tried denying those pictures. However, when she began receiving positive comments, she accepted being that girl. In an interview she mentioned, "People were sending it to me asking, 'Is this you?' At the time I was embarrassed so I was like, 'Nah, I don't know who that is,". Now, she wants to make the most of it, to go where it takes her. She has been getting many business offers. She said, "Someone has reached out to me about starting my own makeup line. It's crazy. My mind is blown, now it's turned into something so positive so I'm just going to embrace it and see where it takes me."
Marshala's crime was quite minor and the punishment was also less. Now she wants something positive to come out of it and she is focussing on that. She has her personal and professional Instagram accounts and she is hoping to make it grow. She has also started a YouTube channel where she will be uploading makeup tutorials.
Other mugshots that brought fame
This is not the first time a mugshot has got someone fame and fortune. In 2014, a mugshot of Jeremy Meeks went viral. His smoldering looks in the shot were noticed and it landed him modeling contracts. He has 1.8 million Instagram followers. Meeks was discovered by Jim Jordan while he was still in prison and serving a 27-month sentence. Since his release from jail, he has done a lot of modeling and also music videos. Meeks is in a relationship with the daughter of a rich businessman, named Chloe Green. Green gave birth to the couple's first son, Jayden Meeks-Green on May 29, 2018.
We can only wait and watch, whether Marshala gets to follow the same path to fame as Jeremy Meeks.
Get our hottest stories delivered to your inbox.
Sign up for Scrabbl Newsletters to get personalized updates on top stories and viral hits.