USCCF-TCS Creates Forum to Accelerate Innovation for Business & Social Good
An initiative towards digital enhancement, is this the beginning of Business 4.0 era?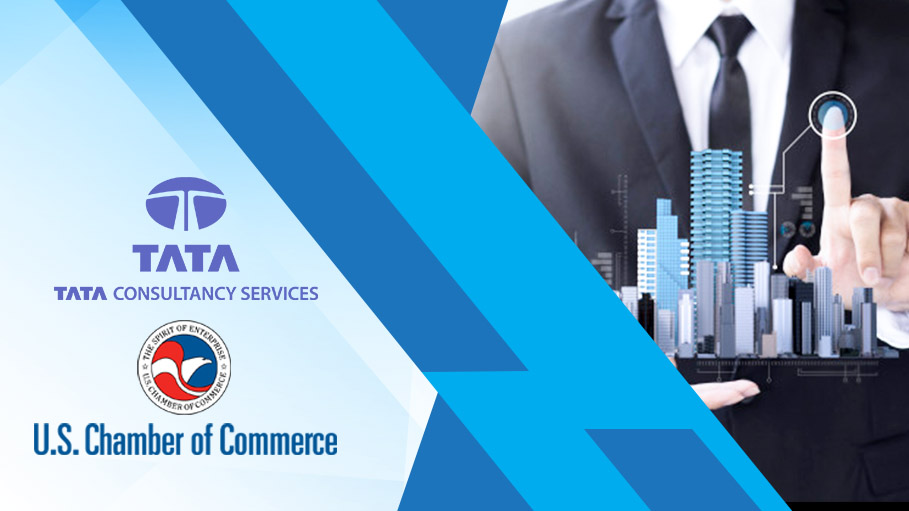 The US Chamber of Commerce Foundation (USCCF) and Tata Consultancy Services (TCS) jointly taken an initiative towards digital empowerment and accelerating innovation for business and social good. The forum based out of Washington DC aims at connecting leaders across business, technology, government, policy, and citizenship areas with on-the-ground partners who are shaping the future of innovation and social impact. It promises dialogues among nonprofit leaders on how technology can solve pressing societal challenges.
Significantly, on a daily basis, non-profit organizations across the US receive billions in contributions, supporting causes from education, health, and the environment, to social wellbeing and arts and humanities. Having said that, one must remember that these organizations often face challenges of diverse nature and magnitude, including that of governance, reporting, impact, and scale. Quite similar to how digital technology is helping enterprises grow and transform, the forum is also expected to play a pivotal role in alleviating these social issues and provide an opportunity for social innovation.
The basic objective of the forum is to increase awareness and understanding around the impact of advancements in technology. Representatives from across industries would share how their organizations leverage new technology and digital innovations, including blockchain, design thinking, virtual reality, robotics, and cloud analytics to increase access and equity to individuals and communities.
Going by what Marc DeCourcey, Senior Vice President, U.S. Chamber Foundation said, at the most basic level—businesses are problem solvers. From providing invaluable services to innovating new products, the private sector—by design—finds opportunity and drives solutions. Leading businesses are also leveraging technology to solve some of the greatest social issues of our time and that makes sense also, he said.
TCS feels said that having leaders from across sectors involved helps to develop a shared vision, increases awareness, advocacy and public-private partnerships, and creates a paradigm shift towards creating exponential value for our fellow citizens and the community. Balaji Ganapathy, Head of Workforce Effectiveness, TCS, said that in the Business 4.0 era, it throws up the unique opportunity to harness the abundance of digital technologies to leapfrog innovation for business and social good.
Get our hottest stories delivered to your inbox.
Sign up for Scrabbl Newsletters to get personalized updates on top stories and viral hits.