UTS Supports Pollinate Energy to Impact 1 MN Lives in Slums & Underserved Villages
Pollinate Energy, co-founded by a group of young Australians, brings life-changing essential products to thousands of families living in poverty in India's city slums and Nepal's remote villages.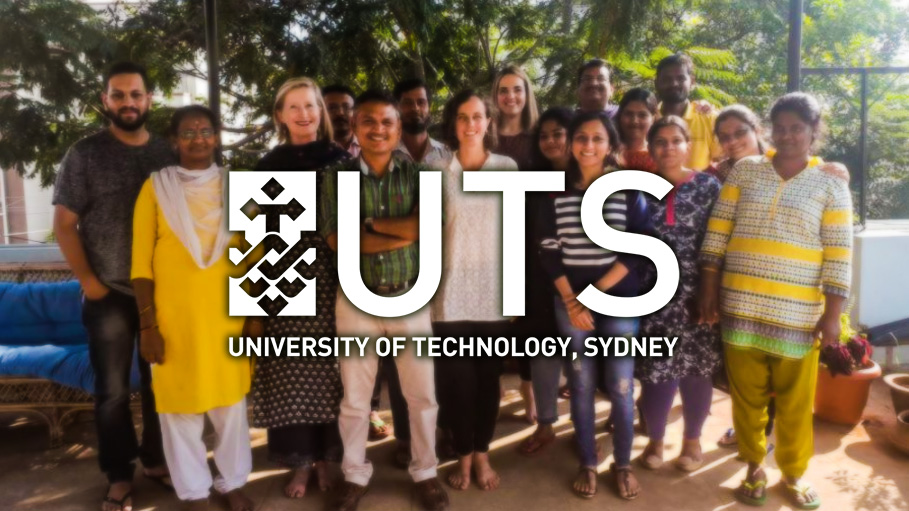 University of Technology Sydney (UTS) and its pathway college, UTS Insearch, are supporting Bangalore-headquartered social enterprise, Pollinate Energy in its goal to directly impact 1 million lives in urban slums and underserved villages by 2020.

Pollinate Energy (now merged with Empower Generation), co-founded by a group of young Australians, brings life-changing essential products to thousands of families living in poverty in India's city slums and Nepal's remote villages. It has until now successfully recruited, trained and empowered more than 500 women as entrepreneurs and door to door salespeople (Pollinators) in India and Nepal, providing them business skills and self-confidence to build teams to deliver high-quality products to benefit nearly 500,000 people.

In India, Pollinate Energy have 'Hive Managers', who lead local sales teams of Pollinators to sell basic amenities such as quality solar lanterns, improved cookstoves, solar fans, water filters, at affordable prices within their communities.

As a part of its growth strategy, Pollinate Energy is set to launch its own training programs and materials to help Hive Managers excel in their new management roles, taking charge of 5-15 Pollinator team members. Through intensive training, the teams will be able to expand their reach to 4,000 families by the year 2020. UTS Insearch is the leading education partner for this new training program, supporting more than 50 percent of the funding required over the next two years.

Alexie Seller, CEO and one of the co-founders of Pollinate Energy said that their Hive Training Programme is one big step towards our goal to empower 1,000 women by 2020, and we are thrilled to have UTS Insearch as one of their key supporters. It is focusing on improving the skills of its current managers who will become future leaders of growth for the company. Partnering with a professional education institution helps us quickly and effectively develop the training and curriculum needed to meet the company's goal.

Pollinate Energy provides a unique opportunity for women with low incomes to increase their income, increase mobility and learn valuable business skills that can be developed into positions of leadership. The Pollinators earn at least three times what they are otherwise able to earn in unskilled jobs - this financial success increases their influence and status in their household and community, enabling them to realize opportunities like getting elected to public office, leveraging their skills for other ventures and becoming positive role models for their children.

Belinda Howell, Chief Market Development Officer, UTS Insearch said that they have always encouraged deep partnerships between India and Australia with the goals of sustainable growth towards a better future. The idea of using renewable energy and social entrepreneurship to create better living conditions for urban slums dwellers is incredible. UTS students have also participated in various Pollinate Fellowships Programs in the past, and we have supported the Fellowship program for four years. The new financial support for the Hive training program is a further commitment towards this cause. To kickstart the training programme, Howell is in Bangalore to meet and encourage many of the current managers and team members operating in the city.

Get our hottest stories delivered to your inbox.
Sign up for Scrabbl Newsletters to get personalized updates on top stories and viral hits.