Vidya Balan's Video on Body Shaming Menace is Emotionally Hard Hitting
92.7 Big FM took a worthwhile initiative against body shaming menace through a video starring Vidya Balan that brutally points out the judgmental flaws in and around our society.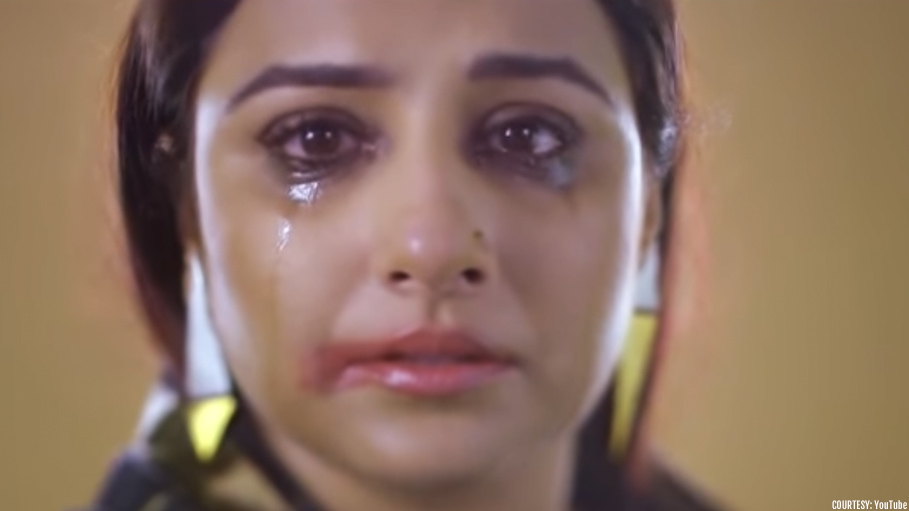 Vidya Balan has recently gone viral all over social media for her anti-body shaming message in the video entitled, Let's Talk About Body Shaming Ft. Vidya Balan. The worthwhile initiative by 92.7 Big FM is compelling, brutally honest and points out the judgmental flaws with the right emotional nudge.
The body shaming menaces in and around our society are age-old and have infested our society with rigidity in thoughts, groundless judgments, and narcissistic practices.
Truth be told, star actress Vidya Balan herself has been a target of body shaming attacks more than once. Therefore, our 'Dirty Picture' protagonist addressing the issue with such poise evidently strikes the Indian audience.
Draped in a black saree, Vidya sings the tunes of popular Bollywood numbers like, 'kabhi tu hero lagta hai…' or 'Naam gum jayega', however, the lyrics are altered to sarcastic body shaming terminologies.
Her facial expressions convey the everyday pain, the suffering a body shaming victim has to go through. Her kohl smudged eyes, tears rolling down her cheeks, lipstick smeared mouth express the agonizing experiences. The act makes us rethink, our attitude towards our family, friends, peers or any random person we meet and greet.
Here's the video for you:
The victims of body shaming dwell in all socioeconomic stratum, from the girl next door to a page 3 celebrity. In fact, body shaming is a social practice that all of us have been a part of knowingly or unknowingly. The abusive practice aims at criticising one's physical attributes that don't conform to what the society declares to be ideal or one's personal views.
Body shaming, as Vidya Balan states in the video, could be so humiliating that it is enough to shatter an individual's level of confidence. Especially while our community goes gaga after the zero figure frenzy, gets fitness fanatic on social platforms and sets beauty standards upon jawline measurements, no wonder, body shaming is widespread and raising questions about the uniqueness of an individual.
The video which is a part of Big FM's 'Dhun Badal Ke Toh Dekho' campaign, concludes on delivering the message that it is this variation that makes us special, unique.
Do share your views on this crucial social issue, and let me know, how far impactful the video appears to you.
Get our hottest stories delivered to your inbox.
Sign up for Scrabbl Newsletters to get personalized updates on top stories and viral hits.