What Startup Founders Should Know about Google Assistant Funding
Large companies such as Google, are investing in voice technology. Google has taken this technology and made it more personal, creating Google Assistant, a voice-controlled smart assistant.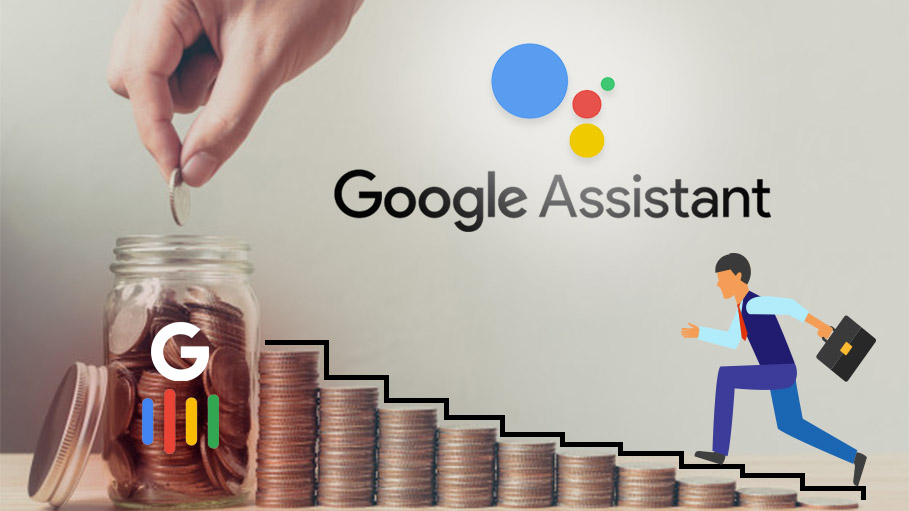 In the world of voice-controlled technology, Google is "putting its money where its mouth is". Recent announcements outlined plans to offer support to early-stage startup companies that will build applications for Google Assistant. The support will be in the form of investment capital and also include access to other resources, tools, and incentives for the startups.
Technology and the speech recognition accuracy of machines have advanced dramatically in the recent years. Some accuracy ratings are 90% or more. Voice-first technology and the associated software applications and infrastructure is an expanding niche. As a result of these developments, more industries are using voice-controlled technology to help daily activities. By providing hands-free assistance, voice-controlled systems offer convenience in the modern world.
Large companies such as Google, are investing in voice technology. Consequently, many developers and businesses are creating applications and devices that can work with the technology. Google has taken this technology and made it more personal, creating Google Assistant, a voice-controlled smart assistant that can be accessed from various devices. It can complete an array of tasks and also control compatible products in your home.
Since its first release in 2016, developers have already created many services for Google Assistant and added partnerships ensuring, it can work with a variety of devices. Google is interested in continuing development of the 'Assistant Ecosystem' though. Launching the new Google Assistant Developer Community Program in order to foster and promote creativity and build more applications for Google Assistant.
The Google Assistant -- Make Google Do It
Google Assistant is a voice-controlled smart assistant. Not only does it work on your phone or laptop, it can be used with several compatible devices including smartwatches, and even in your car. Google Assistant offers a hands-free solution, that can help with multiple aspects of daily life.
You can manage your time, make calls and send emails, search for information, stream Netflix, and even control lighting in your home, simply by asking Google. This is just a fraction of what it can do. There are so many possibilities from home control to ordering dinner or finding translations on holiday.
Partnering with other companies means Google Assistant can already work with various services and devices in your home. With future developments, the potential uses only increase.
Find out more about what Google Assistant can do
Google's Interest in Google Assistant Startups
Advances in technology over the past decade, especially in speech recognition accuracy have brought the potential adaptability and benefits of voice technology into focus. It is now being utilized in various ways by a range of industries and incorporated in new applications from customer service to finance. Large companies are taking an active interest and developing products such as Google Assistant.
Voice technology will continue to shift the way we interact with the world and each other. So it makes sense that Google is investing in startups, promoting the creation of new voice technology applications for Google Assistant. Investing in innovators to keep up with new developments and provide a quality service. People aren't going to use something that doesn't provide practical purpose. So, Google has to FIRST invest in getting the foundation right before it can truly attract mainstream attention.
The new program offers startups capital investment, however, this is not the only benefit. Startups will also receive support directly from Google. Engineers, product managers, and design experts will be available to offer advice and mentorship. Startups will also gain access to resources and tools on the Google Cloud Platform, and promotional support. This is a great opportunity for startup founders, especially those in the voice technology field, to partner with Google and make use of the investment and support to better create successful products for the market.
So, Who Received the Funding?
Google is looking for startups that are forward-thinking and exploring new, interesting possibilities for Google Assistant. They are focused on further development and pushing voice technology and its applications forward. These four startups are among the first to take part in the exciting new program:
Go Moment developed 'Ivy' a concierge service for hotels. "The world's first Automated Guest Engagement platform for hotels, powered by IBM Watson" With this service guests can be contacted via text automatically in real time, providing instant customer service and helping alert staff to any issues and feedback.
"Edwin is an innovative education technology company based in Silicon Valley that's redefining how people learn English to succeed in life and work." It combines professional English teachers and advanced artificial intelligence technology to provide a personal English Tutor service. Helping students improve their English language skills and prepare for TOEFL tests.
The Google investment program is also open to startups providing developer tools. BotSociety and Pulse Labs have already received investment from the program.
BotSociety provides tools to easily design chatbots and conversational interfaces. The designs can be used on different platforms including Facebook messenger, Google Home, Slack or Alexa.
Pulse Labs "...offer user testing solutions to developers in the voice ecosystem, so they can get real user feedback throughout the development cycle, and build applications their customers love."
Voice technology is continually developing and improving. By increasing more ways to incorporate it into everyday life, it will continue to shift the way we interact with the world. Google is determined to promote further development in this field and continue to push technologies like the Google Assistant forward.
With a goal to promote more creativity, Google is partnering with startup founders looking to create new innovative applications that enhance the features and value of Google Assistant. The new Google Assistant Developer Program is a unique opportunity for startup founders, especially those in the voice technology field. By providing capital investment, mentorship and access to resources, Google is offering an enticing support package to help early-stage startups succeed in the emerging field of voice technology.
Get our hottest stories delivered to your inbox.
Sign up for Scrabbl Newsletters to get personalized updates on top stories and viral hits.