What to Expect from Startup Battlefield at Disrupt '18
With an acceptance rate resembling an ivy league university, Disrupt '18 is going to be scoping out the best talent in the country.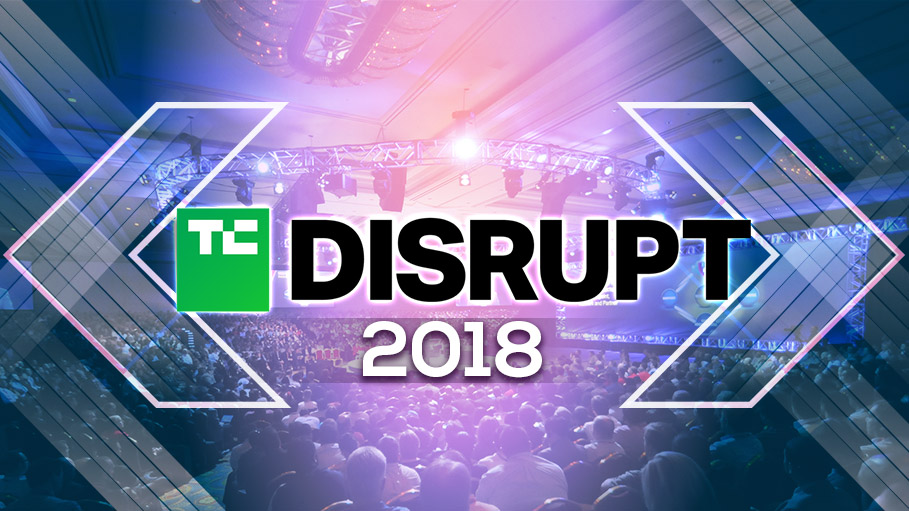 With 100K on the line, and the eyes of the entire Silicon Valley, Disrupt is all set to be one of the most amazing events in tech history this year. TechCrunch does an absolutely amazing job of organizing some of the best talents to join in.
Cost of application is $0, and TechCrunch doesn't take in any equity from the founders. It's a simple space where founders can come, talk about what they're doing and hopefully win a large cash prize. It's one of the biggest events of the year, and it's going to be amazing.
With an acceptance rate resembling an ivy league university, Disrupt '18 is going to be scoping out the best talent in the country. It's going for a 3-4 percent filtration rate to get the best talent and the best speeches on the platform.
Mentorship and Coaching
The best part about performing in front of thousands in attendance is that you're reaching an uninterrupted audience. So, what do the founders have in store? They have access to unlimited resources in terms of mentorship and coaching. They can learn to master the art of public speaking and effective presentation. This also works both ways as attendees don't get bored by all the technical stuff.
When the speakers stick to the game-plan, they're able to share more insights per minute of the presentation, making it a much smoother experience for attendees. There's also the pre-requisites that the startups follow and a rigorous screening process that's necessary. This weeds out the startups that aren't really producing cutting-edge innovation.
Through effective mentoring and a comprehensive coaching program, Disrupt is able to give attendees a quality experience through and through. They're able to provide the best minds a platform to talk about the work they're doing every day. The best part about all of this? The startups that do get selected, are typically in the areas that are hot right now in the investing sphere. This makes it the perfect arena to collaborate with investors if your industry is being represented by a techie on stage.
Premium Networking
Owing to the price of admissions at Disrupt, you can bet your bottom dollar that you're going to make some premium connections here. It's one of the top places to network at, if you're in the tech space, and the people you meet here might change the direction of your company in the future.
There are CTOs and CEOs from across the country coming into town. Not only is it a good opportunity to connect with them at the event itself, but you can also meet them in the lobby of the hotel you're staying in. That's one of the key untapped resources that allows networking to become multi-charged.
You can even organize meetings with potential clients by taking them to Disrupt this year. It's a great way to be awe-inspired and talk about what you're planning on doing in the near future with your tech. It's a great place to meet potential investors who will be present to talk about their investing strategies. It's a unique experience for all factors in the tech infrastructure, and a great networking opportunity for everyone involved.
You're going to grow your business if you attend this year.
Innovation in Action
One of the biggest impact zones for startups at Disrupt is going to be through innovation. Startups that are coming to Disrupt are going to have to bring their A-game, otherwise, they might be knocked out by someone who is more advanced in the way they approach tech solutions.
Innovation also implies a general penchant towards finding new avenues of growth. An innovative solution can change the way that business is done for years afterward. That's why it's important to visit as some of the tech coming out from the brightest minds will change things up. Hence the name – Disrupt. It's not only a great event if you're a CTO of a large company, but a good one if you're a CEO or an industry thought leader.
Community Activation
If you're a B2B product marketer looking for an enthusiastic crowd, then there is no better place than Disrupt. There are going to be hundreds and thousands of people crowding around all areas of the floor looking for the best new thing in tech. There are writers, reporters, bloggers, and YouTubers that are going to be promoting the event, and it helps to be there to showcase your lineup.
There is also the sense of community at the event that isn't there in other spheres. Also, when it comes to lining up a community to get excited about your product, there isn't a better place to pitch a product than here. Disrupt is where the action is going to be, and your product should be here front and center. It also helps to have a clear understanding of what you're going to say, market research, etc.
That's why you can engage with community members real-time, talk to decision makers and heads of organizations to better understand what they need (at scale). This type of community can't be found at any campus, any event or any other networking gathering. Disrupt is a unique experience that is a must-visit if you're a tech enthusiast or have a stake in the next gen of technology.
Conclusion
If you're in the tech startup space, then you're going to love the opportunities available for you at Disrupt. TechCrunch has organized a wonderful event for some of the most innovative companies in the country. Everyone from the top buyers in the world to the most innovative thinkers will be present to share their findings and vision for the future of tech.
If you're in the tech industry, this event is something you shouldn't miss. Some of the tech coming out of this space is innovative beyond its time and it can open up a great scope of interactions with new designers and techies.
Get our hottest stories delivered to your inbox.
Sign up for Scrabbl Newsletters to get personalized updates on top stories and viral hits.