Why are Girls Posting Black and White Snapshots of Themselves?
A new trend called 'Challenge Accepted' is gaining popularity on Instagram among the women community.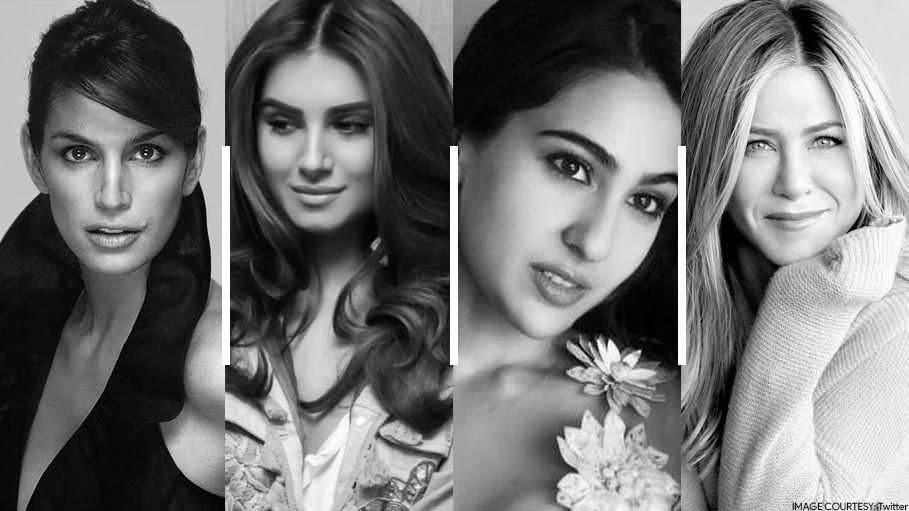 A new trend called 'Challenge Accepted' is gaining popularity on Instagram among the women community.
Women worldwide are participating in this challenge to emphasize on women empowerment. The rules are simple. They have to share one black and white image of themselves and tag other women friends. It is an initiative to spread sisterhood and support for the womenfolk.
Many celebrities have joined the initiative and shared their captivating black and white snapshots on Instagram. The images are accompanied by the hashtag #challengeaccepted and is part of a campaign called "women supporting women."
Different theories are doing the rounds concerning the origination of this trend. Some claim that the trend first originated in Turkey to raise awareness about femicide in the country. The origins of this trend is not yet clear yet many have joined the trend just for the fun of it and to show their love, kindness, and support to their girlfriends and confidantes.
Check out the list:
Katrina Kaif - #challengeaccepted @anaitashroffadajania 🧡so grateful for the inspiration and support from all the women around me 👯‍♂️
American actress Hilaria Baldwin who is pregnant wrote, "challengeaccepted and thank you to all those who wrote to me 🖤! I'm not going to name anyone...instead of doing dms to individuals...I nominate all of you because you are fierce and strong, powerful and inspiring. Women...we are better together! Sending so much love 🖤🤍🖤🤍 may you all feel special and so, so magnificent (hows that for a love shout out 😂🤍🖤??) #womensupportingwomen pps...I miss my waist."
Ava DuVernay captioned the image with these lines, Pretty sure this is just a cool excuse to post pix, but I'm gonna always roll with whatever

@janineshermanbarrois

and

@thevioletnelson

ask me to do no matter what - so here goes! Challenge accepted.

#womensupportingwomen
Jennifer Aniston captioned this cool pic with these lines, "Thank you to all the brilliant and beautiful women in my life who sent the most uplifting messages today. Truth be told, I don't really understand this #challengeaccepted thing…but who doesn't love good reason to support women! Soooo…. challenge accepted! "
Cindy Crawford: Love this simple way to lift each other up. #challengeaccepted 🖤🤍 Thank you for nominating me @vanessabryant @lisarinna @justbobbibrown @cocorocha @sarahperla1 @bensonlyndie @donnakaranthewoman...
Get our hottest stories delivered to your inbox.
Sign up for Scrabbl Newsletters to get personalized updates on top stories and viral hits.