WikiLeaks Founder Julian Assange is Cut off from Rest of the World
Ecuador has disconnected WikiLeaks founder Julian Assange's Internet connection, his only connect to the rest of the world, preventing him from communicating with the outside world.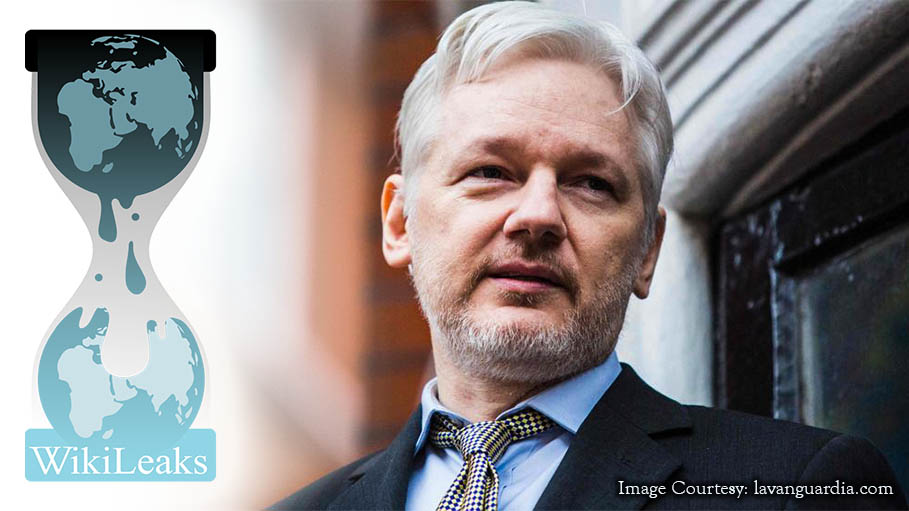 Ecuador has disconnected WikiLeaks founder Julian Assange's Internet connection, his only connect to the rest of the world, preventing him from communicating with the outside world. Ecuador has cited the move is to prevent the Assange from interfering in other countries' affairs, thereby jeopardizing its relationships with other countries through his posts on social media from its embassy in United Kingdom, where Assange is now based.
Julian Assange has since gone silent on social media. The ban on Assange has come soon after. Assange questioned UK's accusations that Moscow was responsible for the poisoning of a Russian ex-spy and his daughter in the UK on 4rth March. Assange used his Twitter handle to question the decision by the UK and 20 other countries to retaliate by expelling Russian diplomats for the nerve agent attack on Sergei Skripal and his daughter Yulia in the UK city of Salisbury.
"While it is reasonable for (UK Prime Minister) Theresa May to view the Russian state as the leading suspect, so far the evidence is circumstantial and the OCPW (Organization for the Prohibition of Chemical Weapons) has not yet made any independent confirmation, permitting the Kremlin (to) push the view domestically that Russia is persecuted," Assange posted to Twitter recently.
His trolling Tweets got a sharp reaction from UK Foreign Office minister Alan Duncan, who responded to his comments by branding Assange a "miserable little worm", who needs to turn himself over to authorities.
In a statement, Ecuador said that Julian Assange violated a written contract with its government in late 2017, "for which he's obligated not to issue messages that would interfere with relationships with other nations". The statement also said that through his social media posts, Julian Assange is putting in danger to the good relations that Ecuador maintains with the United Kingdom, the rest of the European Union and with other nations".
Such ban on Julian Assange by Ecuador is not new, in 2016 also, Ecuador suspended Assange's Internet connection for a brief period of time after he published hacked emails from the campaign team of Hillary Clinton, a move seen as having an impact on the US presidential election campaign.
In May 2017, Ecuadorian President Lenin Moreno asked Assange to refrain from expressing his public support for the independence campaign in Spain's Catalonia region after he tweeted that Madrid was guilty of 'repression'.
Julian Assange was granted political asylum at the Ecuadorian embassy in 2012 after he sought asylum to the country's embassy in London. He was initially staying in London in order to avoid his extradition to Sweden, where he was facing a series of legal challenges and summon to face questioning over allegations of sex crimes including a rape, which the 46-year-old has always denied.
Last year, Sweden announced that it was dropping the rape investigation. But, there is still an outstanding arrest warrant for him in the U.K. for "failing to surrender in court". He also feared that if he goes to Sweden he may face extradition to the U.S., where he could be put on trial for the WikiLeaks leak of a massive trove of documents.
Julian Assange was granted asylum by President Lenin Moreno's predecessor, Rafael Correa. But Lenin Moreno's government too maintained Assange's asylum after it won the election. Ecuador has also tried to find out ways for Assange to leave the embassy without the risk being arrested for breaching of his bail conditions and possible extradition to the US over the 2010 publication of classified information by WikiLeaks.
Ecuador granted the Australian born Assange citizenship in December as part of an effort to make him a member of its diplomatic team, which would grant him additional rights like special legal immunity. But Britain's Foreign Office rejected the request to grant him diplomatic status in the UK.

Get our hottest stories delivered to your inbox.
Sign up for Scrabbl Newsletters to get personalized updates on top stories and viral hits.