Zara Rutherford Becomes Youngest Female to Fly Around The World
Zara Rutherford has become the youngest girl in the world to have circumnavigated the world alone in a cockpit at the age of 19.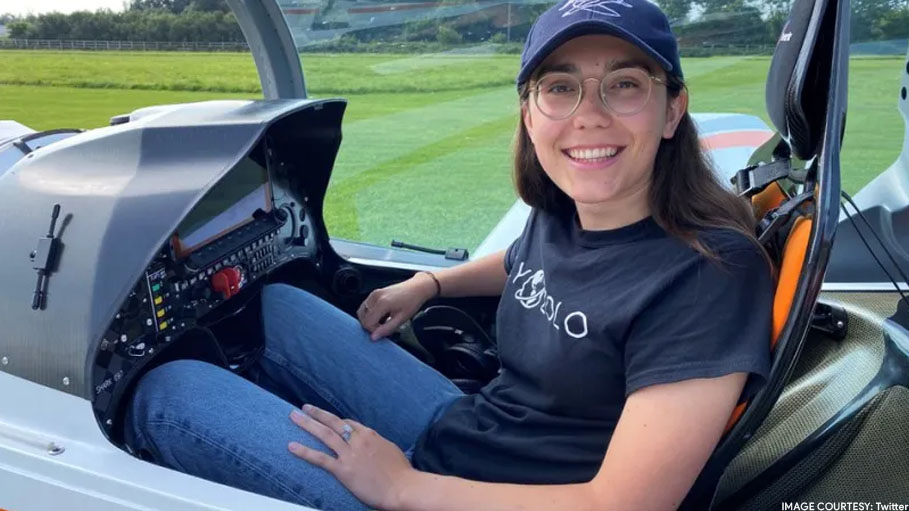 Zara Rutherford has become the youngest girl in the world to have circumnavigated the world alone in a cockpit at the age of 19.
The impressive record was created on Thursday 20 January, 2022 and has achieved a Guinness World Record title.
She completed a solo, round the world odyssey in a tiny, 325-kilogramme (717-pound) Shark UL single-propeller plane, loaned to her under a sponsorship deal.
"It was very difficult but very rewarding," confessed the 19-year-old Belgian-British sensation.
The young pilot began her expedition on 18 August 2021. After completing her journey , she touched down at an airfield outside the Belgian town of Kortrijk. She completed the "epic journey" spanning 52 countries and 5 continents.
Both her parents are pilots which explains where her passion for flying comes from. Her father flew for the British Airforce.
While handling questions from the media, the young pilot revealed that Russia's vast, frozen expanse of Siberia was the "scariest" leg of her journey: a place of overwhelming distance between habitations, and where the temperature fell below minus 30 degrees Celsius (-22 degrees Fahrenheit).
"I'd be going hundreds and hundreds of kilometres without seeing anything human -- I mean no electricity cables, no roads, no people -- and I thought 'if the engine stopped now I'd have a really big problem'," she said.
She took a 3 week long stretch in a Russian Eastern town called Ayan because of the bad weather and relied on the locals for any kind of help.
Another experience included making a hasty landing a short distance from Dubai to avoid getting caught in the thunderstorm that hit the city.
The tiny plane was equipped with a parachute and the training also included abandoning the airplane incase of an emergency. Throughout the journey, she was not allowed to fly at night.
"I have always been interested in two things: aviation and STEM (science, technology, engineering, mathematics). Through my round the world trip I'm hoping to encourage other girls to start flying too or (/and ) enter STEM related careers. Only 5% of commercial pilots are women, and 15% of computer scientists are women! That's an extremely low number considering these are amazing careers with wonderful opportunities", Zara Rutherford expressed on her website.
Get our hottest stories delivered to your inbox.
Sign up for Scrabbl Newsletters to get personalized updates on top stories and viral hits.