3 Ways to Increase Profit Using Content Marketing
In this article, we'll discuss the overall value of content marketing as it relates to business.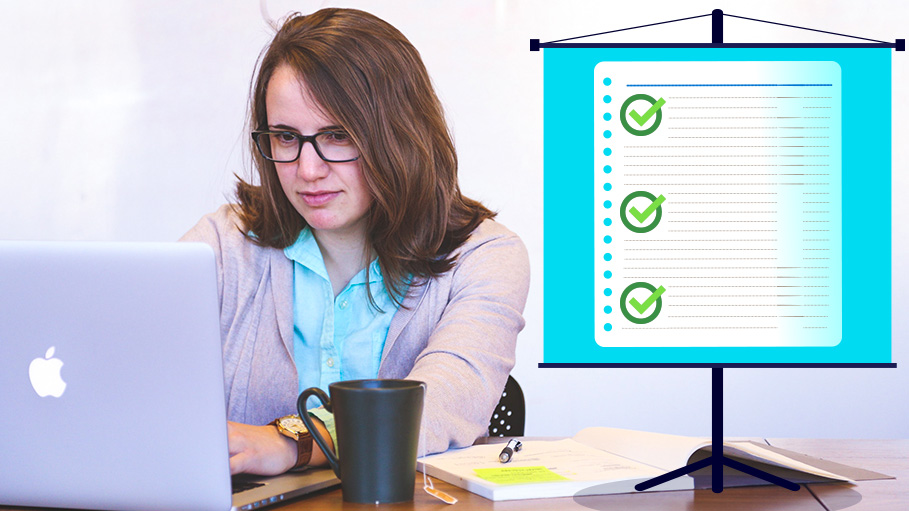 If you still think that content marketing lacks business value, think again.
Let's start by looking at a basic statistic. According to Hubspot, B2B companies that blog generate 67% more leads per month than those who do not blog. (source)
Simply put: content works.
Other statistics worth mentioning include:
Only 32% of marketers believe they effectively produce enough content

On average, inbound strategy doubles a website's conversion rates

82% of people feel targeted content is more valuable than general content
These statistics (and others just like them) go to prove content's place in the business world.
Many struggle with seeing benefits of content. But this doesn't reveal the ineffectiveness of content, but rather the shortcomings of the marketer.
In this article, we'll discuss the overall value of content marketing as it relates to business. You'll see examples from real companies that reap the rewards of amazing content on a regular basis. We'll also discuss how this relates to you, and how you can begin implementing similar tactics for your business.
Foundational Relationships: Build Your Marketing on Word-of-Mouth
According to Nielsen, 92% of consumers trust the recommendations of family and friends more than all forms of advertising. (source) The Internet has enhanced the reach of word-of-mouth by transforming it from a one-to-one conversation into a one-to-many.
Good word of mouth starts with good content. If you want someone to spread the word, they must first have a word to spread. In his book, Word of Mouth Marketing, Andy Sernovitz says:
"Talkers live on a diet of information. Keep them fed to keep them talking. The word of mouth stops when there is nothing to talk about."
Content marketers understand the importance of word-of-mouth, and know how to build profitable relationships with customers and influencers who spread their message.
Good Green Bars Increased Sales by 50%
Good Green Bars uses raw, gluten-free ingredients to supply the world with healthy nutrition bars. The company wanted to increase the number of mentions and reviews for their product across other websites.
In an effort to reach their goals, Good Greens used its Good News blog to publish engaging content. Meanwhile, they forged relationships with local bloggers.
This strategy helped them reach their goals and resulted in a 50% sales increase in just 4 months.
4 Key Relationships You Must Build
Relationships matter. This business truth stands the test of time in every generation. As marketers, some relationships matter more than others. The Content Marketing Institute outlines four key relationships of every content strategy. Let's build on that concept a bit here.
These relationships will add to the overall effectiveness and success of your content endeavors. Evaluate your current relationships, and ask yourself if you maintain close acquaintanceship with the following types of people:
Competitors: These people offer similar products or services. Perhaps they've been in the game a bit longer and attained a strong level of success. You can learn a lot from these people, so it's time to start building relationships. After all, you never know when an opportunity to partner with them may arise.
Influencers: Get out there and meet people! Attend conferences, join organizations and make friends everywhere you go. Influencers include anyone that holds influence over your target audience. Industry experts, employees at complementary companies and the official industry dog walker all count as influencers.
(Pro tip: Don't neglect relationships just because they don't seem to have the clout you want. You never know the ultimate value of relationships.)
Allies: Everyone wants to get their content shared. It's why people create content in the first place. Establish relationships with people that serve the same kind of customer (but they don't directly compete with you). Create an agreement to share each other's content and enjoy the increased reach.
Customers: Stop thinking about your audience as "potential customers." They offer so much more than that. Shift your mindset into community. Once you can build a community of people that love you and your content, you can make a real impact. These people will share, engage and provide feedback every step of the way. What's better than hearing directly from the customers about how to improve?
Relationships provide leverage in all your content marketing efforts. Strong relationships propelled Good Green Bars past $50k in monthly revenue. Just imagine what it could do for your business!
Key Takeaway
Set goals and ask yourself, "How can others help me get there? And how can I help those people reach their goals too?"
Take the time to build up strong relationships with your customers and influencers. Then give them things to talk about through high-quality, share-worthy content.
Remember, it's all about who you know, how you can help and what you offer.
Targeted Content: Reach the Right People
You must create targeted content that shows a deep understanding of your audience. It must speak to who they are (i.e. their goals, challenges, and fears) and where they currently stand on the path to purchase.
That's what it takes to create a successful content piece. Anything lacking depth will fall short. It will not engage, move or lead your customer in the buying process. And so, it will fail.
The content may need to change the tone, style or the overall message depending on where they are in the purchasing journey. A potential customer at the top of the funnel needs a different message than someone at the bottom of the funnel.
You can't create a one-size fits all solution. It doesn't work.
Not only does targeted content engage customers, but it brings powerful results.
Natural Stonescapes Sees a 4000% ROI
In 2013 Mark Higginson created a website for his landscape design and construction business. His website showcased photographs and stories of impressive projects and rewards.
Natural Stonescapes attracted visitors through the use of multiple landing pages, inspirational content and magazine-style articles.
By using high-quality images and case studies, Higginson qualified prospects before ever getting on the phone. Within weeks of the initial launch, the company acquired $200,000 in new business as a direct result of the website. That's a 4000% ROI.
Understand Your Customer Through Buyer Personas
The key to remarkable content lies in understanding your audience. When that happens, you create pieces that specifically address their needs. This insight starts with creating buyer personas.
Hubspot addresses buyer personas as the thing that fuels remarkable content. And it does. Because when you understand your customers, you can speak in a way that moves them down the purchase pathway.
Creating a persona takes time. But it's worth every minute. Start by answering the following questions:
Who purchases from me?

(This could be one person, or several. But if it's several, make sure to create a persona for each person.)




What key demographic do they typically fall under?




What motivates them in work, life and play?




What challenges and obstacles do they face?




How do they consume information?




Who influences their decisions, both personally and professionally?



Ultimately, the more you understand your persona, the better. You should pull the information for these questions from actual sources. If you don't have customer data on hand, conduct interviews, call people on the phone and do whatever it takes to increase your understanding.
Once you've identified these key characteristics, you can dive deeper and increase their personalization. Many content marketers go as far as giving their persona a name and face. You could choose a fictitious name, or even give them the name and face of a past customer.
Once you have the persona, you should write everything with that person in mind. It will increase the quality of your writing, research, and message.
Consider the example of Natural Stonescapes. Higginson knew the type of customer he wanted to reach, and his content spoke directly to that person. He was able to weed out unqualified buyers before ever initiating a phone conversation, and the entire sales process shortened because people contacted him first.
That's what happens when you understand your buyer.
Key Takeaway
When you get inside the mind of your audience, great things occur.
It's not about writing to just anybody. You must write from a place of genuine understanding and empathy for your audience's goals, challenges, and fears.
That kind of writing moves people to action, engages them with your writing and drives them to share with their friends. And at the end of the day, that's what you want from content. Because achieving those goals increase profit.
Team-Centric: Gain Power Through Numbers
When you do content by yourself, you can only accomplish so much. But when you can elicit the assistance of a content team, you have the opportunity to scale your efforts in a whole new way.
Suddenly, the struggle to create one blog post a month turns into, "How much is too much?"
Many companies try to take on the task of content by themselves. This ends in lackluster, unengaging content. Why? Because business owners rarely have time to craft enough content on their own. You're too busy worrying about other things.
That's why building a team brings results.
DirkZwager Publishes 1,000 Blog Posts for 1 Million Page Views
What happens when a lawyer office posts 1,000 blog posts per year? Good things.
And that's just what occurred when DirkZwager teamed up with around 120 lawyers to build their blog. Each lawyer posts approximately 3 articles each month. This gives the firm ample content to publish every month.
Considered one of the most innovative law offices in content marketing, DirkZwager reaps the rewards of their investment every day. Their mobile app and newsletter have over 35,000 downloads. They acquire 1 million pages views and 500k unique visitors each year. And 10% of their clients come from their content marketing.
Tools Every Multi-Author Blog Needs
When building a multi-author blog, you need a few tools to make the process easily flow. It's important that you establish these things before getting too deep in your blog.
Essentially, you're attempting to construct a content marketing machine. You will need to manage the contributors, content development process and editorial flow. This requires more than a desire to succeed. You need a carefully devised blueprint, tools and someone leading the construction.
When it comes to tools, you'll need these three things from the get-go:
A Contributor Plan: In an ideal world, what type of people would contribute to the blog? You need to define this person in the following ways: knowledge of the product, social media audience, industry authority, and cost. Once you have a good handle on the type of people, you can properly recruit good candidates.
Editorial Guidelines: Once you have writers, you need to coordinate the writing process. It begins with concise editorial guidelines. This document should cover: submission platform (email, CMS, etc.), content structure, tone, linking guidelines, media guidelines and examples to the ideal type of content.
Editorial Flow: With so many people contributing to the blog, you need a way to keep it flowing. An editorial flow addresses this issue. It's the exercise of thinking through the entire editorial process from idea to publishing. Who will give out assignments? Do contributors do their own revisions? Who provides these revisions? How are pieces published? How long does the entire process take, from beginning to end?
Key Takeaway
As Andrew Carnegie said, "Teamwork is the ability to work together toward a common vision. The ability to direct individual accomplishments toward organizational objectives. It is the fuel that allows common people to attain uncommon results."
That's exactly what happened with DirkZwager, and it's the same thing you can attain.
A Compound Approach: Bring it All Together
The term "content marketing" encompasses a vast array of content types and marketing initiatives. These examples reveal just a few ways you can create a substantial impact with content.
As you build your content efforts, keep in mind the people that have seen success before you. Every success story starts with a company that is willing to put in the work and make the investment.
Will you become the next great content marketing example?
Get our hottest stories delivered to your inbox.
Sign up for Scrabbl Newsletters to get personalized updates on top stories and viral hits.