73 Questions with Deepika Padukone by Vogue is Witty, Engaging and Ends on a Dancing Note
Have you gone through Deepika's rapid-fire interview by Vogue where she shoots back 73 questions! Shot at New York here's the video for you!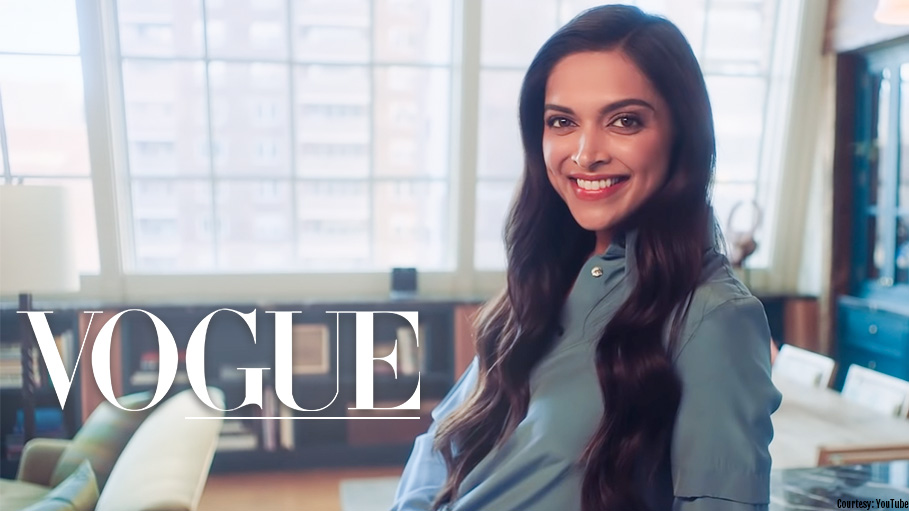 Deepika Padukone, the leading Indian actress recently appeared on Vogue's '73 Questions'. During her visit to New York for her Vogue photoshoot, Deepika answered a range of questions, from profession to depression in personal life; from watering flowers to flaunting her dance moves, feminism to badminton, the video is a total entertainer.
From a struggler in Bollywood, Deepika Padukone, the name today stands for female power, strength, beauty! Now other than tackling the sleazy rapid fires at the 'Koffee with Karan', Ms. Padukone played it beautifully with the Vogue interviewer.
Many might not be aware, but this Indian dusky diva was born in Copenhagen, Denmark… and she blatantly accepts, she knows only a single Danish word.
It may appear otherwise, but Deepika seems to be a foodie as she mentions Mumbai food a couple of times, and likes to binge-watch and have dinner after a long day of shooting.
It was delightful to know Deepika wants to be a guide to Princess Diana! Amazing! The memories of the Royal lady is still so glorious in our minds.
Did you know that Deepika loves to talk to flowers? Well, she does! It was revealed when she receives a flower delivery and then asks the Vogue interviewer to water it.
Speaking about her past phase of depression, the actress said it was "liberating" to talk it out to the world. Gutsy!
The ending of the video was quite adorable. Deepkia showed some dance moves and won the hearts just like that.
Watch the full video here:
Get our hottest stories delivered to your inbox.
Sign up for Scrabbl Newsletters to get personalized updates on top stories and viral hits.