Actress Mila Kunis Reveals How Tabloid Gossip Adds Stress to Her Family Life and Why She Isn't on Social Media
Kunis avoids social media primarily because of all the negativity.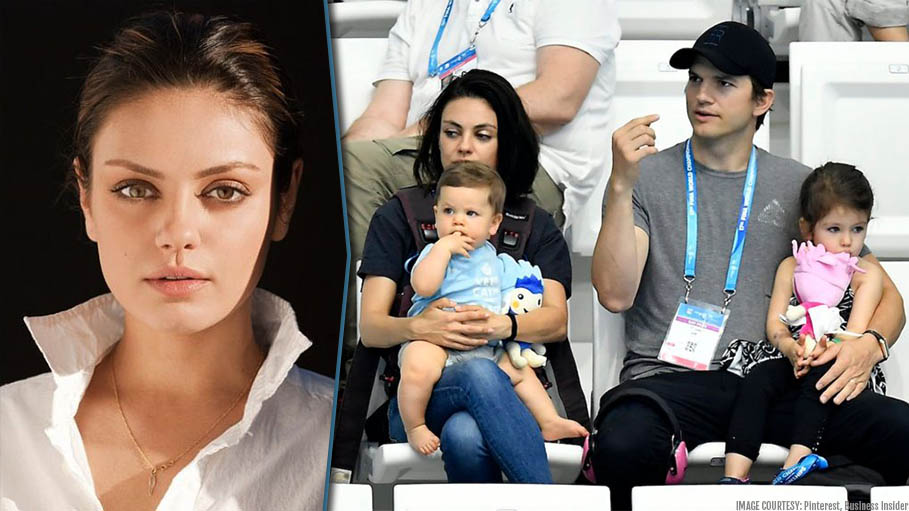 In Cosmopolitan's August issue actress Mila Kunis talks to her 'The Spy Who Dumped Me' co-star Kate McKinnon about the side effects of being famous. The 'Bad Moms' star also avoids the spotlight and social media. Here are her reasons.
Mila Kunis revealed that she doesn't read anything that has written about her in the tabloids. She has no idea what is written about her except that she is pregnant once a year and that she's divorced once a year. It's only when she walks down the grocery store aisle, the headlines on the magazine covers grab her attention. The gossip can sometimes cause confusion and add stress to her family life. Kunis revealed one specific incident when she was pregnant and there were false rumors circulating that she was rushed to the hospital due to an emergency. This specific incident had caused a lot of stress to her family especially her parents. Her dad, however, is hopeful about the pregnancies. "He's always like, 'Is there really another?"
The actress is not a big social media fan either and she was late to join the social media bandwagon. Kunis avoids social media primarily because of all the negativity. "I was so late to that train. I remember at some point my roommate was like, 'You know, there's a thing called Facebook,' and I was like, 'What is this Facebook? Who's gonna poke each other? That's just weird," she explained. In contrast, her husband Ashton Kutcher was a big fan of social media at first as his intent was to connect with people. But things didn't turn out as they had expected. It became all about who can be the loudest, who can be the angriest and the most negative. It wasn't about connecting and thus it wasn't fun anymore.
"What I do and who I am are two different things and, to me, it was always really important to keep those things separate," she said. "I don't want people thinking they know me to the point where they feel comfortable coming in my house without being invited. For security reasons, [being on social media] just wasn't worth it. I'd rather have my privacy." As for Kutcher, he has accounts on Facebook, Instagram, and Twitter while he uses Instagram to post photos of his wife and his two children Wyatt Isabelle and Dimitri Portwood.
As parents, Kunis and Kutcher are very protective about their kids. They've decided not to share photographs of their two children publicly. Kutcher opened to Ariana Huffington and stated that "My wife and I have chosen a career where we're in the public light, but my kids have not," he explained. When photographs are out there in public there is a high risk of becoming a victim of blackmailing. "It's their private life; it's not mine to give away", Kutcher said. He also said that they have a private social network where images of his children are shared with other family members such as the grandparents. As parents, the couple feels that this is a much safer and a private platform.
The actress who looks gorgeous on the cover of the latest issue of the Cosmopolitan magazine admitted that she doesn't dream big enough. Her ultimate dream for herself is to be happy. The charming actress said "I never want to stop learning or being challenged, and I never want to stop challenging my partner. I think that those things will always lead to some form of success."
Get our hottest stories delivered to your inbox.
Sign up for Scrabbl Newsletters to get personalized updates on top stories and viral hits.