Alexa, Siri, Google Assistant Transforming Life
The integration of voice search technology on mobile devices and smart devices is fuelling the development of smart homes and integrated smart devices.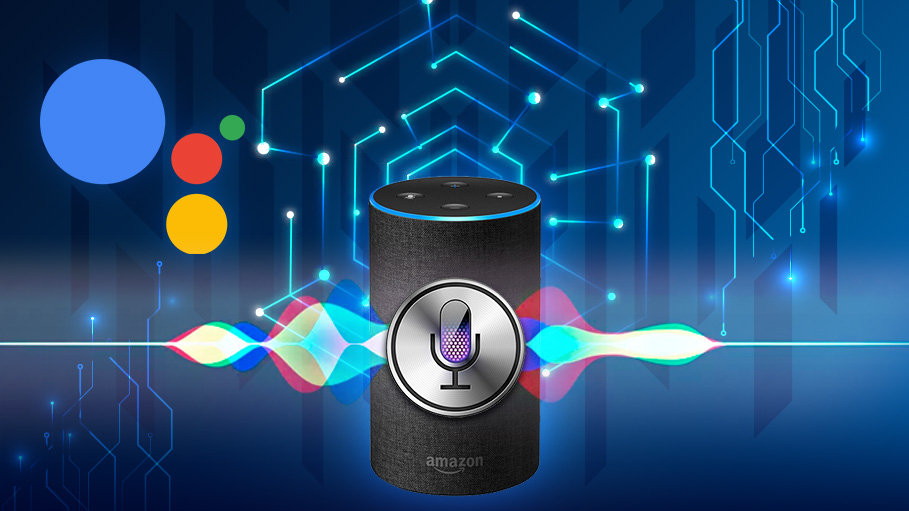 Voice assistants like Alexa, Siri, Google Assistant, and Cortana are steadily transforming the personal and professional space of modern mankind. Following these, several 'Skills' or 'Actions' are constantly being built on such voice assistant platforms which leverages AI, and natural language processing to change the way we interact with computers.
The statistics for the voice-first interactions are encouraging:
1. As per a PwC-Fitch Trends Report (India) 2017 report, in the last year, global investment in AI applications touched $5.1 billion, up from $4 billion in 2015
2. In 2017, Google estimated that 28 percent of searches from mobile devices were done using voice in India.
3. Amazon's Alexa has over 25,000 Alexa skills (voice functionalities) from a wide range of companies like Ola, Zomato, Art of Living, HDFC, etc.,
The integration of voice search technology on mobile devices and smart devices is fuelling the development of smart homes and integrated smart devices. Voice-guided interfaces offer huge benefits for those with visual and cognitive impairments. Even as brands wake up to the multifaceted realm of AI-powered voice assistants, the technology continues to evolve, expanding to impact newer businesses. Some of the key sectors that have embraced the Voice assistants to transform customer experience are listed as under:
Real Estate:
With Google Home Alexa Echo, the smart home experience for individual homeowners is being made widely available by real estate developers (Nitesh Estates and Puraniks for example)
Although in a nascent stage, the application of AI integrated voice assistants is facilitating:
Voice search using keywords to filter applications and for listing property
Fixing and confirming appointments with tenants
Pre-Qualifying leads by asking a specific set of questions
Providing potential tenants an initial briefing of the property, based on their requirement
Listing of and selling a smart home powered property
Facilitating voice search of an internal database of tenants/ property listings
Further, Google Voice assistant and Amazon Alexa are already working on creating more specialised skills/ platforms for real estate agents and managers, that is set to shape the future of the real estate business, adding value, efficiency and accuracy to the home buying/ leasing experience for both, the tenants and the agents.
Hospitality:
The voice assistants are significantly driving the change in the hospitality industry and are is already considered to be one of the most exciting trends in hotel marketing and distribution strategy. From driving positive customer experience across hospitality locations, the smart technology is galvanizing the sector in preparation for evolving consumer behaviors and technology advancements.
Some key features that are helping property owners make the best of the voice search and AI integrated digital assistants are:
Providing a voice-first experience to its guests
Providing tools for improving employee productivity
Assist in property management, ticketing, and guest engagement solutions
Manage hotel reservations and bookings, with alerts on occupancy
In terms of customer engagement, voice assistants are driving the hospitality service experience by:
Providing comfort as a personal assistant in the hotel room
Enabling guests to place requests like housekeeping, room service, control lights and other devices
Check airport wait times, play games, get a guided workout, and more
Access information on local events, sightseeing options and recommend restaurants
Assist in hotel bookings and reservations as well as navigation around the area
Facilitate guest access to hotel amenities
While Amazon is already working on creating specialized Alexa for Hospitality skills, Google has been working towards providing an advanced voice search experience that is integrated with its features like Google maps, calendars, a directory of local businesses and navigation features. With the rising value of enriched customer experience, hospitality brands are driving the development of new age digital assistants, bringing in greater customization while expanding its realm of service.
BFSI
The BFSI segment is another large sector that is focused as much on customer engagement as on the integrated and intelligent use of technology. The evolution of voice assistants in this sector is of key significance, as the sector has in recent years, undergone rapid disruption. From the rise of e-commerce, digital payment gateways, leveraging big data for risk assessment, mortgage, loans, investments and insurances to the accelerated rise of mobile banking and virtual wallets, banking has been one of the largest and fastest consumers of latest technology advances.
Mobile banking has helped reshape interactions between banking institutions and their consumers, by integrating virtual chat assistants into their mobile banking offerings. The introduction of AI-powered voice assistance is the next step towards making these mobile-first interactions more seamless and natural.
Get our hottest stories delivered to your inbox.
Sign up for Scrabbl Newsletters to get personalized updates on top stories and viral hits.