Cognizant is Now Adobe's Delivery Quality Partner
Global digital marketing solutions leader- Adobe has now named Nasdaq-listed Cognizant (CTS) as "Delivery Quality Partner of the Year- 2017"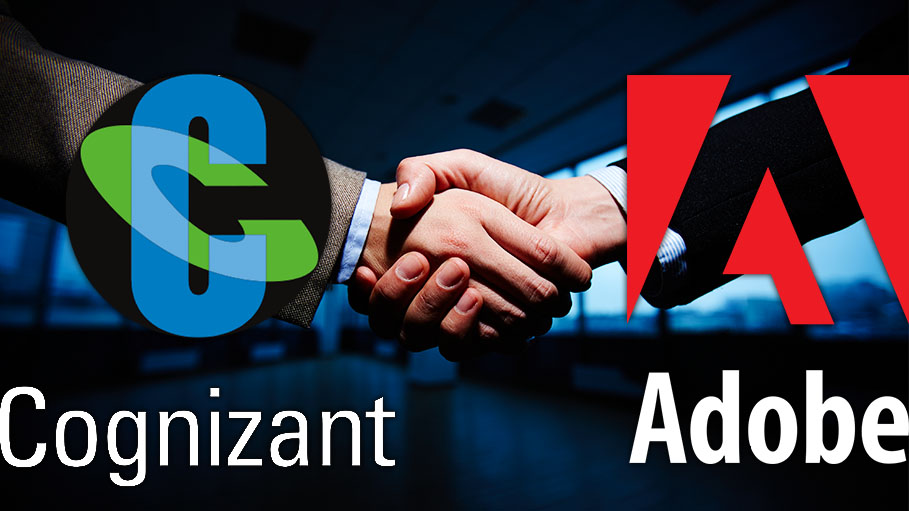 Global digital marketing solutions leader- Adobe has now named Nasdaq-listed Cognizant (CTS) as "Delivery Quality Partner of the Year- 2017". Adobe conferred this award to Cognizant at the Adobe Summit, the premier annual conference for digital marketing professionals in Las Vegas.
Adobe's coveted recognition came in the wake of Cognizant's commitment to exceptional customer service on joint deployments of large digital transformation projects for clients across industries, top company officials said.
Significantly, the two companies, which already have a multi-year relationship, have recently expanded and ramped up their associations through the Adobe Cognizant Experience (ACE) Programme, which, in turn, provides a framework for joint investment and development of industry-specific solutions that will initially be introduced in healthcare, life sciences and financial services.
According to top CTS officials solutions being developed through the ACE collaboration -- and previewed at Adobe Summit -- include a healthcare-specific digital marketing platform with personalization for payers and providers; integrated functionality to support processes related to medical, legal and regulatory (MLR) compliance in the life sciences industry; and integration of Adobe Experience Cloud with banking applications to provide richer, more seamless experiences across a wide variety of consumer banking services.
Now consider what Donna Tuths, Senior Vice President, Cognizant, has to say about this. Tuths said, "We always remain committed to partnering with clients to deliver experiences that matter – experiences that shift our clients' position in the market. And core to this commitment is execution excellence, delivering at the highest level of quality every time, which is why this recognition means so much to us."
Adobe, on its parts, is equally upbeat over its association and expanding association with Cognizant. "We are thrilled to honor Cognizant as the Delivery Quality Partner of the Year. The level of engagement between Adobe and Cognizant in case of our joint clients has been simply outstanding, and is evidence of the continuous commitment we both have to drive transformative digital outcomes," said Jay Dettling, Vice President, Global Partners, Adobe.
Get our hottest stories delivered to your inbox.
Sign up for Scrabbl Newsletters to get personalized updates on top stories and viral hits.