Ellen DeGeneres Reveals New Details Regarding Abuse by Her Step-Father
Her step-father used the disease as an excuse to touch Ellen when her mother was out of town.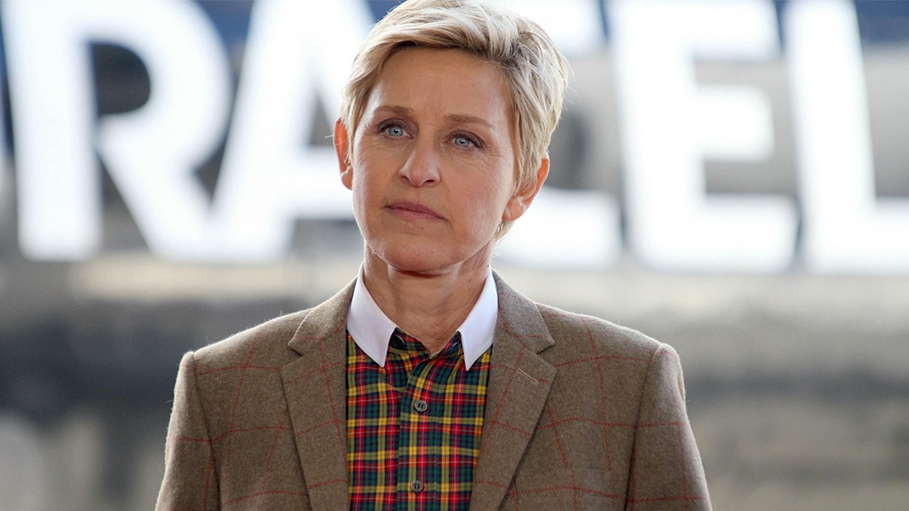 Ellen DeGeneres has recently revealed how she was sexually abused by her step-father when she was only a teen. In David Letterman's show 'My Next Guest Needs No Introduction' she revealed that the abuse began when her mother was diagnosed with breast cancer. Ellen was only fifteen or sixteen years then.
Her step-father used the disease as an excuse to touch Ellen when her mother was out of town. He convinced Ellen that he needed to examine her for lumps as he discovered the same in his wife's body and he didn't want to scare his wife. These acts were repeated. "He tries to do it again another time, and then another time he tries to break my door down and I kicked the window out and ran 'cause I knew it was going to go more to something", Ellen revealed.
Ellen had discussed about the abuse earlier in 2005 to Allure however she has come up with new details now as she doesn't want women to suffer in silence. She hopes to empower other women who have been through similar experiences. "I'm angry at myself because, you know, I didn't, I was too weak to stand up to, I was 15 or 16," DeGeneres said. "It's a really horrible, horrible story and the only reason I'm actually going to go into detail about it is because I want other girls to not ever let someone do that."
DeGeneres admits that she made mistakes when it came to handling the abuse. The first being that she never disclosed the abuse to her mother as she wanted to protect her. The secret wasn't disclosed for many years and when she finally disclosed it years later, her mother didn't believe her. Her mother stayed with him for another eighteen years and finally left him as he kept changing his story regarding the abuse.
Ellen emphasizes that it is better to talk about the abuse to a confidante and not delay the process. The important thing to do is to "protect yourself" and not anyone else.
Battling Depression
The comedian not only battled sexual abuse at a young age, but she also battled depression as well. When Ellen DeGeneres came out as a Lesbian, the intense media coverage on her personal life led to a decline in her flourishing career that left her deep in depression. She was part of a sitcom titled 'Ellen' and in one of the episodes, her character comes out of the closet to her therapist played by Oprah Winfrey.
It was during this period that Ellen DeGeneres came out in public regarding her real identity. Ellen's mother- Betty DeGeneres was initially shocked but later became one of her biggest supporters. As the world came to know about Ellen's sexual orientation, 'Ellen' sitcom's ratings began to drop. The 'Walt Disney Company' to which the show was tied up with was uncomfortable with the subject matter as now the real character was gay and thus the show was dropped. These events left her deeply depressed.
Today Ellen has worked her way up and established herself as a successful host of one of the most popular talk shoes 'The Ellen DeGeneres Show.' It was nominated for 11 Daytime Emmy Awards of which it won four. She's married to partner Portia Lee James DeGeneres since 2008.
Get our hottest stories delivered to your inbox.
Sign up for Scrabbl Newsletters to get personalized updates on top stories and viral hits.