Entrepreneur's Checklist to Avoid Mistakes with the Help of Technology
Entrepreneurs are budding all over the world and some are among the industry's best. Experts share their insight on the common mistakes and offer their suggestions for a better growth for the newbies of the industry.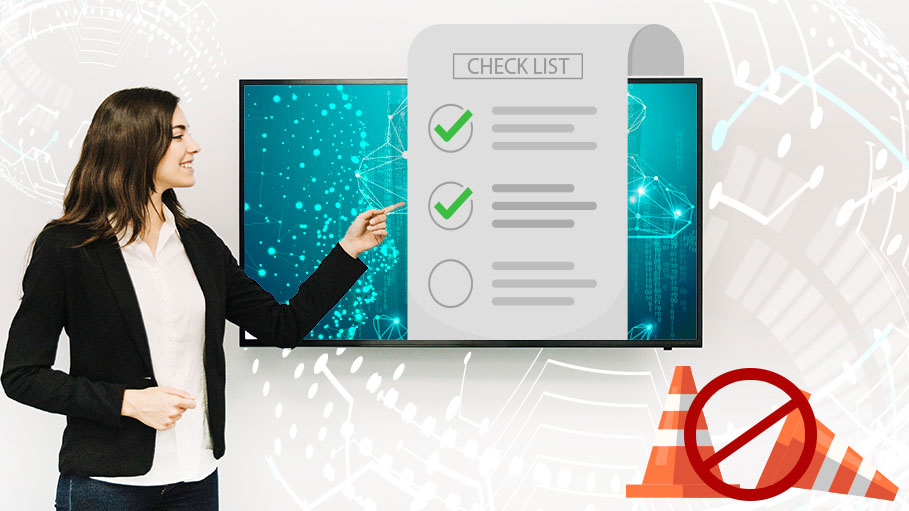 Being an entrepreneur and taking all the right decisions without going wrong anywhere is simply impossible. Just when an entrepreneur makes a mistake, there's the beginning of an experience that makes them ready for the business world. So young entrepreneurs are suggested to come forward and do it for themselves and make things count as experiences rather than having the fear of failure.
Experts say that there are some common mistakes entrepreneurs make and that can be easily avoided if you are making the optimum use of resources and working in a smart way rather than opting for the hard way.
Take risks
You are your own boss and you have to take that leap of faith that might land you up for the biggest turnover. Be careful while taking the step but do not step back with the fear of failure. If there is an opportunity to grow just give a nod. Recruiting experienced employees is required even if that means it will add up to your cost. You need to build that team that will help you in reaping the ROI. Taking calculative moves are important here and being organized is the key to strategic planning. There are several softwares available that you can use to keep a track of the work that is to be done and set reminders for the don'ts.
Do not make failure your inspiration
Business experts suggest that being too strict over decisions is not the wisest thing to do for entrepreneurs. You cannot keep the focus on a particular thing and with the need of the hour, you must be open to take some immediate actions or decisions. Keep room for those immediate changes when you are planning. If you are not able to adapt to the changes in the industry and adopt new technologies, you will be the last one in the race. Being updated on the specific sector is important and that's when you can be ready to meet the market demands. As per reports, there are many shreds of evidence when a new business was behind the current trends and they started their research only when a demand came from the client. You must stay ahead of your clients and suggest them new things ongoing in the industry rather than taking cues from them and act. The technology of social listening can be used to know about public interacting with the service or product you are offering and take cues from it to analyze and plan accordingly.
Technology is your bae
Experts believe that you simply cannot avoid it and if you do you will definitely face the consequences. Technology is racing at its fastest pace and you must understand that even if you are staying away from these technological advancements, your competitors or clients are not. Use the technology and gauge the demand for your product and service. Automation is what the industry stalwarts swear by and using the latest features like chatbot and different automation and analytic tools will provide you the predictive analysis of the business that will help you in doing the internal review of your business. Focus on the visibility of your brand by adopting different digital marketing strategies and focus on branding and remarketing. Pool up a set of an audience through social media channels and know what your targeted group is expecting from your business.
Do not put in personal resources
Experts find that many entrepreneurs share their name and personal finances with the business. It is considered a very naïve move by experts. You should have separate credit cards and business accounts under the business identity which should not be in your name. You have to choose the business entity type that you want to start with. There are many legal business consultants available online, with whom you can connect easily to keep a track of the incorporation status.
Financial priorities
Experts believe that there is a need for financial mapping and the expenses should be all planned. The profit margins cannot be estimated at the first place and business stalwarts suggest the planning should be done without the profit. This will make sure that the profit you are earning from the business is separated from the investment. Evaluate the areas where there are maximum chances of churning the profit. Using an accounting software will let you manage your finances well and you will also get a calculative analysis of the cost incurred and the predictive analysis of the profit on a real-time basis. Such kind of softwares are usually customizable and with cloud computing, all your data is more synchronized and error free.
Divide your responsibility
There's a common saying- jack of all trades, master of none. Experts say that the same should not apply to you being an entrepreneur. Being new to the business will give you the urge to work on every sector personally and work to the core. But practically, it is not possible to handle all the cards together efficiently. You need not juggle around with your responsibilities. Head the team that you are a master of. Hire people who will be appointed as the master of their specific sectors and build a team that excels with the best professionals. Keep your focus on the business goal and inspire the team to work towards surpassing the set standards. Taking help from friends, ex-colleagues is fine to a certain level but as you grow you will need professionals and experts suggest that outsourcing is definitely a very good option here. This will cut your cost as well as help you in pooling resources for your business. Select the right software that can complement your business strategies and help you cut the cost of the resources.
These suggestions are not some foolproof formula that will make the entrepreneurs super successful instantly. Every business is unique and the challenges are unique as well. These are some general suggestions recommended by experts, but as per the situation and current industry standards, these are open to changes as per the entrepreneur's call.
Source:


https://www.forbes.com/sites/forbestechcouncil/2018/07/31/tech-solutions-for-the-six-most-common-mistakes-Entrepreneurs-make/#b2c0e7438283

Get our hottest stories delivered to your inbox.
Sign up for Scrabbl Newsletters to get personalized updates on top stories and viral hits.