Google Acquires LogMeIn Inc.'s Xively, a Working IoT (Internet of Things) Platform for $50M
Google Inc. has confirmed the acquisition of LogMeIn Inc.'s Xively, a working IoT platform for $50M.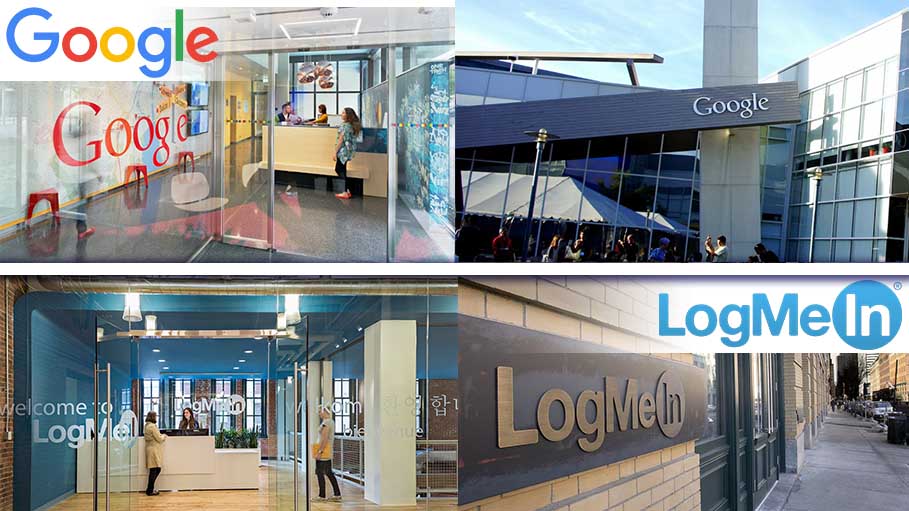 Google Inc. has confirmed the acquisition of LogMeIn Inc.'s Xively, a working IoT platform for $50M and the deal has taken the tech firm further close to its objective of building a fully managed IoT (internet of things) business. As part of the acquisition, Google will induct 45 employees from LogMeIn's Xively team.
Integration of Xively's platform with Google's Cloud IoT Core
Google's plan is to integrate Xively's platform with its Cloud IoT Core offering, which is a fully managed service to easily and securely connect, manage and ingest data from globally dispersed devices that's currently available in beta. The Cloud IoT Core platform will gain new capabilities, including Xively's advanced device management, dashboard capabilities and messaging features, which will be paired with the security and scale of Google's cloud platform. According to Google, the company's cloud platform customers will be better positioned to build turnkey IoT solutions.
Smart Move for GCP to Catch up with Azure and AWS
One of the directors of product management for Google Cloud's IoT and Pub/Sub team, Antony Passemard, stated that with the addition of Xively's robust, enterprise-ready IoT platform, the search firm can accelerate its customers' timeline from IoT vision to product, as they look to build their connected business. Google and LogMeIn said the acquisition is subject to customary closing conditions.
The deal could strengthen Google's efforts to take on Amazon and Microsoft in the public cloud business. All three companies' cloud services have offerings for working with data from internet-connected devices.
The acquisition is a smart move for Google because its Cloud Platform has always lacked a packaged IoT offering, said Holger Mueller, principal analyst and vice president of Constellation Research Inc. Amazon and Microsoft have been offering Packaged Cloud Services, and lack of the same in Google Cloud Services has left the company behind in the race.
About LogMeIn's IoT Business
LogMeIn acquired Xively in 2014 for $12 million. On a conference call Thursday, LogMeIn said Xively generated $3 million in revenue during the most recent quarter and $13 million of expenses in LogMeIn's 2017 fiscal year.
With Xively, companies can connect new devices, manage them remotely and send data from the devices into other systems. Xively's customers include Halo Smart Labs, Lutron and New England BioLabs.
Xively not only brings a working platform, but also more importantly, it hands-over customers to Google, which can now build out its IoT offering and compete more effectively with Amazon Web Services and Microsoft Azure. On the downside, it shows how tough it is to leverage enterprise wide synergies for IoT, which was the strategy of LogmeIn.
LogMeIn effectively conceded that point in its own blog post announcing the sale, saying it's leaving the IoT connectivity space for good. "So the obvious question is, does this mean LogMeIn is exiting the IoT? Well, if you mean the IoT connectivity platform space, yes, we're leaving it," the company said. "We believe that Google Cloud, now armed with Xively's team and great technology — and backed by their platform and developer heritage and reach — are a far better fit for the future of platform leadership."
Earlier this month Alphabet Inc., Google's parent company, for the first time disclosed about how much revenue its Google Cloud Platform public cloud and G Suite portfolio of productivity apps bring in - $1 billion per quarter. Meanwhile, market leader Amazon Web Services generated more than $5 billion in revenue in the same period. IoT being an extremely interesting area, we should expect a lot to be happening in this space, especially Google being empowered with Xively's IoT capabilities.



Get our hottest stories delivered to your inbox.
Sign up for Scrabbl Newsletters to get personalized updates on top stories and viral hits.