Greta Thunberg's 'No Solution' Vs Boyan Slat's Ocean Cleanup, Who Really Deserves Nobel Nomination?
Recently, a debate has flared up on social media raising questions over Greta Thunberg's Nobel Prize nomination. Is Boyan Slat's Ocean Cleanup System going unnoticed?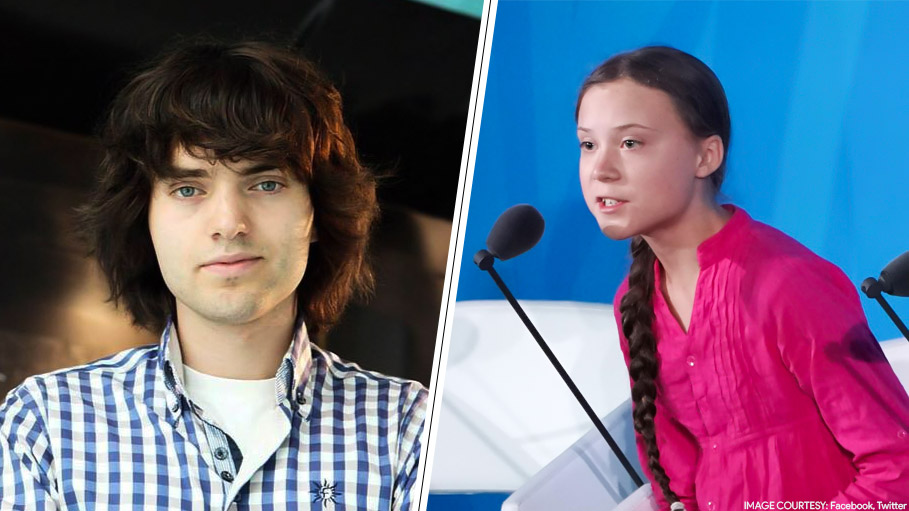 Twitter has gone sultry again over climate activist Greta Thunberg's Nobel Peace Prize nomination. While, the netizens welcomed the announcement a few days back, recently, the news has sparked controversy on whether, Greta is truly worthy of the prestigious nomination or Boyan Slat's Ocean Cleanup System didn't get the right spotlight at the right time.
Greta Thunberg, the 16-year-old climate activist has been a media favourite, and in recent times, her rousing speech at the UN General Assembly literally broke the headlines!
However, US President Donald Trump and Russian President Vladimir Putin blatantly criticised her public speech. While Trump sarcastically called her "...a very happy young girl" looking forward to a "bright future", Putin somewhat chose a different take on the subject, "When someone is using children and teenagers in personal interests, it only deserves to be condemned. I'm sure that Greta is a kind and very sincere girl. But adults must do everything not to bring teenagers and children into some extreme situations."
The current Twitter talks are although, more focused on a comparison between two young climate enthusiasts and activists. Greta Thunberg, who won a million hearts with her zealous words at the United Nations and Boyan Slat, a 23-year-old young entrepreneur who has made an enormous contribution to the environment with his Ocean Plastic Cleanup system.
Who is Boyan Slat?
A Dutch inventor and the acting CEO of Ocean Cleanup who has created and launched world's first cleanup system which is clearing plastic from the Great Pacific Garbage Patch using a U-shape floater. After 6 years, a number of unsuccessful attempts and millions of dollars of investment Slat's clean up system 001 is able to catch one-ton ghost nets to tiny microplastics.
Our ocean cleanup system is now finally catching plastic, from one-ton ghost nets to tiny microplastics!

Also, anyone missing a wheel? pic.twitter.com/Oq0rkXO3TH

— Boyan Slat (@BoyanSlat) October 2, 2019
And this is how the Twitterati is weighing up the two based on their accomplishments:
Greta Thunberg:
-16 yrs old
-No accomplishments
-Has no practical solutions
-176M Google results

Boyan Slat:
-Invented the first ocean plastic cleanup system at 16 yrs old
-Requires no economic destruction
-270k Google results

But they don't want solutions, they want more taxes

— Educating Liberals (@Education4Libs) October 6, 2019
Let me know your opinion too. According to you, who would be a more deserving Nobel Peace Prize Nominee? Do share in the comments below!
Get our hottest stories delivered to your inbox.
Sign up for Scrabbl Newsletters to get personalized updates on top stories and viral hits.