How Can You Use Instagram to Build an E Commerce Brand
Instagram can be used to build a brand. Here are some tips for everyone to get started.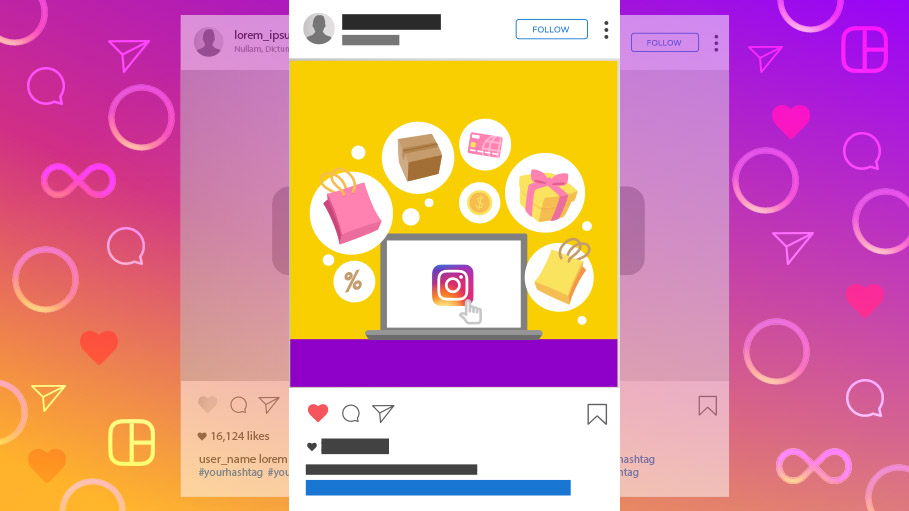 Using Instagram, you can create a brand out of your e-commerce business. Here are some proven ways to do it.
Instagram is an effective marketing tool. However, for those who are new to the digital marketing world, Instagram might seem overwhelming. Usually, people fail to handle this platform at the beginning stage. Initiating followers is not impossible here. But, the task is no doubt a little difficult.
According to the recent reports, Instagram has risen to be one of the top social media platforms for brand expansion. An effective Instagram marketing strategy can help you get engaged with the potential customers.
Facebook and Twitter also play big roles in customer engagement. However, these two platforms can get you engaged with only 30 percent users. Yet, by using Instagram you can get engaged with more than 60 percent users. This reason is pushing the marketers towards Instagram.
However, as it has been said, generating engagement is not easy. Sometimes you might find yourself struggling with the task of getting more followers. But, there are some effective Instagram tactics, assure the experts, which can help you go ahead with brand building through Instagram.
Instagram can be a Great Tool for E Commerce Portals
Instagram exists on the foundation of imagery. The visual appeal of the platform gives it the edge to engage more and more potential customers. Instagram offers great opportunity to upload high quality photos. This is one of the reasons it has become a haven for the photographers and fashion brands.
Additionally, Instagram offers a great platform for the marketers to share product photos and promote events. It also helps in boosting ROI by engaging followers.
Statista predicts that in 2018, Instagram will generate around $7 billion revenue. If you are familiar with numbers, you would know that this is a huge jump from the last year's $5 billion.
From 2012, Facebook has seen a huge decline in users' base. The platform also has faced problem in the organic promotion. On the other hand, Instagram has risen as one of the most important brand building platforms.
So, what can you do to use this platform for your benefits? How can you create that effective Instagram marketing strategy which will offer you the right start?
Add Store's Link
Of course, you must already be posting images on Instagram. But, sometimes only posting photos does not yield the right result. You would have to give some extra effort.
In case, you have recently joined the platform, make it a point to add your link to this platform. This is a simple step and it is the most neglected one. You need to create a path for the customers to get more information about your brand and your product.
Entertainment is fine. But, the thing is – you would need to offer your potential customers a way to get connected with the store which you are trying to promote. Promotion is the basic reason for which you are using Instagram, right? So, why to neglect this requirement?
You must have an end goal in mind when you are creating the Instagram marketing strategy. If you fail here, you will not be able to generate the required follower base.
Create Hashtag
People join Instagram to get the word about their brand out. This is more important when you are promoting an e-commerce website.
So, you need to know whether people have received the message you are trying to send. You need to find out whether people are talking about you or not. For this, you will need a branded hashtag.
This tool will be able to help you find your existing customer base. Also, you will be able to find out what people are saying about your brand. So, now the question is – how can you create the branded hashtag.
The task is simple. You can use the name of your brand as hashtag. Some companies use taglines or catchy phrase for the hashtag. But, make sure that the hashtag is not too complicated.
Once you have created the tag, you need to let your followers know about it. You can include it in your profile bio. You need to keep flashing the hashtag so that your followers get to use it.
You can encourage people to use your hashtag by offering something in return. There are some brands which feature users' posts on their page in exchange for using the branded hashtag.
Hunt for Followers
There are countless brands out there with a huge number of followers. You can use this follower base for yourself. To hunt for the followers, you need to find out the closest competitors. Once you have done it, you can use their follower base to your advantage.
For this hunt to be successful, you would have to use the relevant keywords and right hashtag. These elements are the direct connection to the brands' page. So, you need to get started from here.
Once you get the details of the accounts that are related to the hashtags and keywords, you can start following these accounts. This will give you an insight into how these brands use their promotional tactics.
Following your competitors will not only help you steal their promotional tactics, you will eventually get to steal their follower base as well. You must keep an eye on the people who are regularly commenting on the brand's profiles.
Marketers encourage people to follow these users. If you can get these people engaged, you will be able to make them follow your profile. All you have to do is like their photos, share their posts and leave comments when required.
Running Contests
This is an effective tactic. In fact. marketers encourage the beginners to use this tactic for their business benefit. You can arrange and run a contest to get people talk about your brand. Send some products for the sake of review.
Lastly, if you want to generate a quick result, you can always use Instagram ads. Running ads is the quickest way to get the attention of the users.
Get our hottest stories delivered to your inbox.
Sign up for Scrabbl Newsletters to get personalized updates on top stories and viral hits.