Imran Khan: The New Face of Emerging Pakistan
Now along with Pakistan, the whole world is hopeful that this new leader is going to change the face of Pakistan, who is often regarded as the one man army.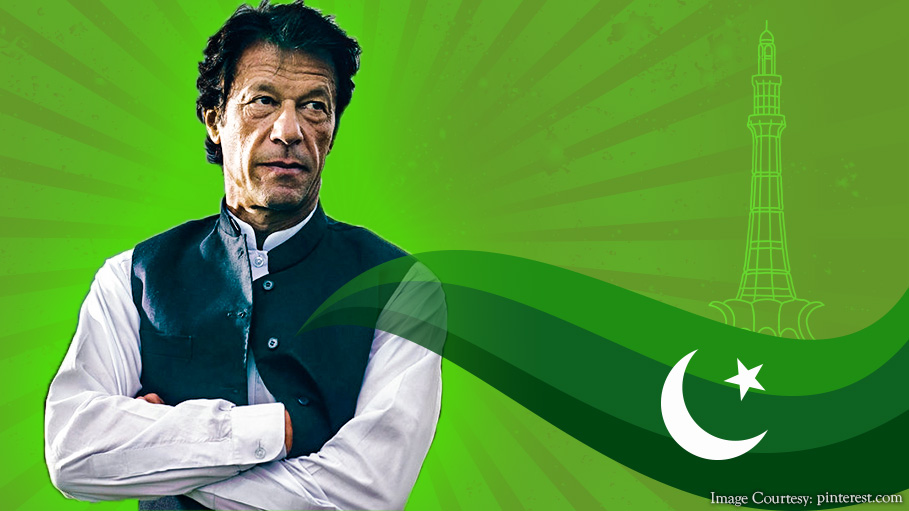 In the year 1992 when Imran Khan led Pakistan to the World Cup victory, he became the national hero. But he acquired greater status in Pakistan much later via his social life when he opened a non-profit cancer hospital in Lahore for the treatment of the disadvantaged for free. In spite of all this, he has always remained at the center of controversies for a number of reasons including turmoil in his personal life with 3 failed marriages.
In 1996, when Imran Khan founded Pakistan Tehreek-e-Insaaf (PTI), many felt that he would not stand the demand of the politics in the most corrupt and often regarded as a failed state – Pakistan. Oxford-educated Imran Khan's image has always been that of a progressive leader and he has already tasted the power as a cricketer. In 2002, general election in Pakistan, his party won only one seat and most of his party supporters deserted him, but he held on.
Like in cricket pitch the way he led the team from the front as captain and later in politics as a leader of PTI, he is often regarded as one man army. The current situation in Pakistan as a country needs a leader, who is progressive and is eager to develop the country and its people, and Imran's ideas of economic development and social conservatism, fit the bill.
As per the record, the young Pakistan largely voted for him, which signifies a break from the traditional politics of the past, which is looking forward to a new and hopeful future ahead. Though he has the backing of Pakistan Army, which is always regarded as the power center of Pakistan. Political Scientists across the world, view this victory of Imran Khan not his own victory, Political Scientist Christine Fair says, "He is their puppet. He is where he is now because of the army and ISI".
Though the exit poll and prediction of psephologists proved wrong, as they have predicted a close fight between PML (Nawaz) and PTI, predicting PPP emerging as a possible kingmaker in the election. But Khan's PTI has emerged as the single largest party with nearly 50% of the total vote share of Pakistan, though there were allegations of rigging and army interference.
On Imran's victory, his first wife Jemima Khan or Jemima Goldsmith congratulated him by putting up an emotional post on Twitter, "22 years later, after humiliations, hurdles and sacrifices, my sons' father is Pakistan's next PM. It's an incredible lesson in tenacity, belief & refusal to accept defeat. The challenge now is to remember why he entered politics in the 1st place. Congratulations". Jemima, who after marriage has converted herself to Islam and moved to Pakistan to stay with him and has two sons. They got divorced in 2004.
After winning, Imran Khan also declared that his government policies would aim at improving ties with the neighbors including Iran and China. He also said during his victory speech, that he is eager to talk with India "If India take one step, we will take two steps to improve our bilateral ties". He also said, "I would like to improve ties with US on the basis of sovereign equality".
Now along with Pakistan, the whole world is hopeful that this new leader is going to change the face of Pakistan, which is always seen as a failed state with corrupt politicians and governance at the hands of terrorists.
Get our hottest stories delivered to your inbox.
Sign up for Scrabbl Newsletters to get personalized updates on top stories and viral hits.