Leveraging More Sale Using Google My Business
Learn how you can use Google my business to leverage more sales. The pointers here will help you get going.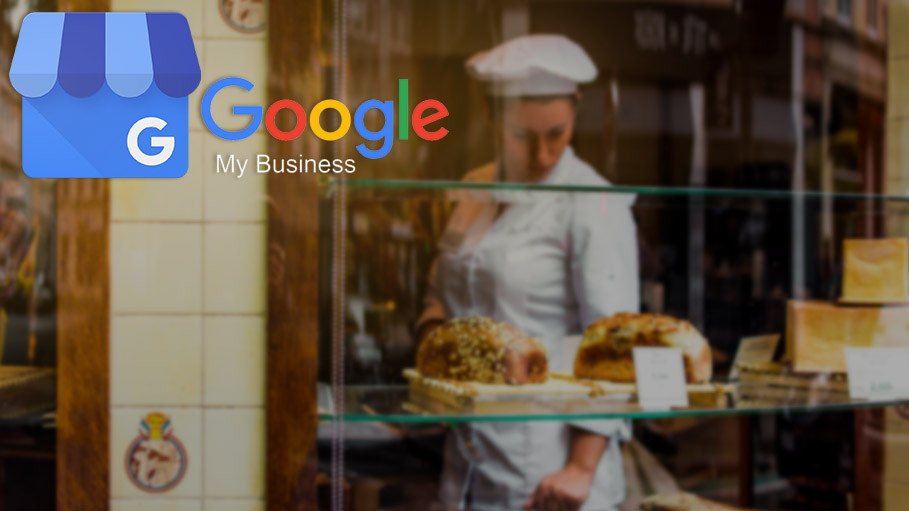 With the advancement in technology, the need for phonebook has lost its era. The internet has served as a boon for the people. You are entitled to garner any information at a touch through your fingertips. Coming to your business, you need to give it a thought has to how will you be visible to your consumers? Research and study state that nearly 80 percent of the searches occur in Google. So need to have the control on your online presence and you need to research by yourself from the perspective of your targeted audience as to how are they going to get in touch with your website.
You need to incur Google My Business. Wondering what is it? Now, GMB or formerly known as Google Places is the platform where you will be able to gain the good profit which can also lead you to garner valuable insights about your consumers. Now let's face it,
Why is Google My Business important for a smooth running of your business?
As mentioned earlier, nearly 80 percent of the people opt for Google as the best search engine platform to gain information where they can meet their requirements. Let's take an estimate that nearly 3.5 million searches opt every day on Google. And there is also the probability that people are only stuck on the first page of the Google to gain their information. On a maximum of the bases, the search gets to page 2 but not more than that. People do not have that much of time to perform the thorough research on every subject.
So, the basic factor that you have to aim is to make your business be visible on the first page of Google platform. You can perform the operation through various ways. Google My Business has turned out to be one of the crucial factors that can lead you to a successful pathway without any breaches.
How does it help?
1. There will the index, control of the business information.
2. Get the benediction of interacting with the potential consumers with an exemplary online review reputation.
3. Be the sole caretaker of the photos, videos and other user-generated content of the consumers.
4. Get to know the information on how the audiences, as well as the customers, are able to reach to your website.
But then again, most of the business are not aware of benefits that they are going to receive through Google My Business. It just works like a local SEO strategy. You basically have to start off by signing in to Google My Business where you need to implement your basic information related to your business. There will be a generation of One Time Password which you need to fill in after you receive it on your business account. Do not just stop there by incorporating just the tiniest of the details. That is not going to work to generate good revenue. Optimization is the key factor that you need to follow. You need to leverage to gain increased sales and loyalty of the consumers.
1. Make sure that information is updated on a regular basis
To start off with, you need to fill in the basic details of your business to introduce to the feature of listing. The entire information is going to be indexed on all Google platforms that include, Maps, Google+ and Google search. This information is never changing, so make sure you have filled in the details correctly.
The information provided on Google My Business and your Website has to the same else it might create a negative impact on your search rankings. After you have implemented the core keywords, make sure you are specific in typing the genre of your business. Maintain the keywords strategy but do not overstuff it, you need to be accurate. The next most important factor is the visualization because that is what is the first impression of yours to the consumers. Just like Facebook, upload a profile and a cover photo with a user-generated content (that you score you a plus point). Encourage your consumers to add pictures related to your business interaction to gain scores.
2. Respond and feel free to ask for reviews
People these days are not into asking for suggestions. Rather it is the review of the customer that helps in manipulating their mind and finally come to a positive conclusion. So once people have purchased from you or taken up your service, feel free to ask them for a review. Now, there will be both positive and negative reviews. What will attract the attention of the consumers that most is that how you respond to the negative comments and how well do you handle the situation. That is where you need to play your business tricks and garner the trust of the customer.
3. Get in touch with your consumers through Google My Business
There are at times when consumers want to get in touch with you to know the answers to their queries. Mostly, people don't call rather they tend to send messages. Mobile messaging becomes one of the most effective parts of the marketing strategy. But that is not always possible and that is where Google comes to your rescue by introducing the messaging feature.
You can easily activate this feature and start conversing with your consumers one by one without any hassle. Activation of this feature even lets you unlock the option of the SMS factor via your Google My Business listing. Google Allo is a better alternative if you do not wish to implement your phone number there. You can even add a welcome and a thank you message to gain plus scores.
While posting on your Google My Business account, you can post in a variety of ways. For a single post, you can write up to 300 posts. Images that you are going to post need to be of high-quality. Keep posting contents and visuals to keep your targeted audience as well as your consumers engaged. Apart from this, you are also entitled to garner the information about your customers reach to your website through insight. There are several ways where you can optimize through Google My Business and gain the best of the sales and revenues.
Get our hottest stories delivered to your inbox.
Sign up for Scrabbl Newsletters to get personalized updates on top stories and viral hits.