Mr. Bean Actor Rowan Atkinson Death Stories are Fake, Leading to Data Theft and Computer Virus
English actor Rowan Atkinson's death rumors are again doing the rounds, and this time those are to trick you, for stealing your data or spreading computer virus.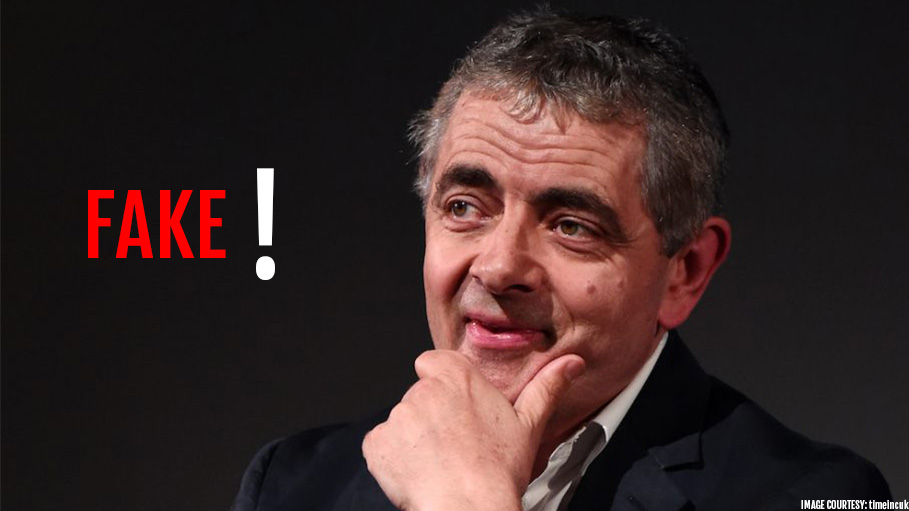 If you have recently come across the celebrated English actor Rowan Atkinson's death news online, don't click on them. As those are purely FAKE, and can give you serious trouble, for www.hoax-slayer.net says, this time it is a trap to fetch your credit card details or to spread harmful computer virus. So beware of any such links!
As per sources, the death scam post of the Mr. Bean actor has now surfaced in the form of a video. There is one play button on the post and this text - "R.I.P. 1955-2017", along with a photograph of Mr. Atkinson. The appearance of the post gives the viewer this impression that there will more details, if clicked.
However, going further the provocative post asks the viewer to complete a security check to continue with the video, prompting one to share the 'Breaking news' on the viewer's Facebook Timeline.
Now, if you mistakenly somehow get caught in the process, know what may come your way, and progressing further is not at all advisable. At times, this process leads to a malware website or shows some 'security error' implying that your device has been locked due to some virus attack. In the latter case you'll be asked to call on a number for support, and if you do so, tricksters on call will try to obtain your credit card info or other banking details or you might be asked to download a particular software.
All these are mere schemes to make an individual a victim of cyber theft. Ignore such links and spread the message!
And for your knowledge, the popular actor, known for his brilliant take on the comic genre of acting, is far from this untimely demise, and perfectly hale and hearty. In fact, his next film, the third installment of the blockbuster 'Johnny English' film chain, titled 'Johnny English Strikes Again' is all set to hit the UK theaters on October 12, 2018.
You might be aware, that this is not the very first time that Mr. Bean's death rumor is doing the rounds, back in 2017, such hoax appeared across the digital media twice.
And exploiting celebrity names to spark up baseless death news have been a favorite practice amongst the conmen. However, cybercrime activities under such disguise are the neo trend!
Get our hottest stories delivered to your inbox.
Sign up for Scrabbl Newsletters to get personalized updates on top stories and viral hits.