New Artificial Intelligence System to Detect Heart Attacks Much Earlier
Developed by a team of physicians and statisticians at Abbott, the algorithm of the tool uses machine learning techniques to enable a more customized calculation of a person's risk of a heart attack. Its uniqueness is in its operating velocity and accuracy.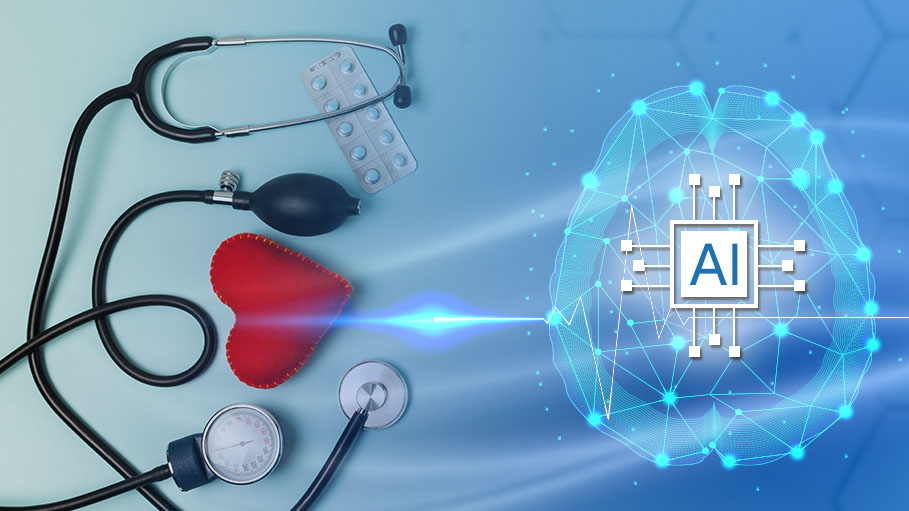 While working in the healthcare and life sciences practice of a reputed software development multinational firm, I got the privilege of handling several big brands amongst which one name that is drawing the attention of doctors, cardiologists and medical practitioners from all across the globe is Abbott Labs. New research published by the healthcare major reveals that its algorithm could enable accident and emergency departments of hospitals to more accurately identify and treat patients having a cardiac arrest.
A team of research Scientists at Abbott has developed an artificial intelligence system that enables doctors to determine whether an individual is having a heart attack. So, what makes this AI tool so special? Its velocity to detect heart attacks is way faster than existing methodologies. The study comprised of eleven thousand (11,000) patients and researchers from the U.S., Germany, the U.K., Switzerland, Australia and New Zealand, concluded that AI is better placed to provide doctors a more comprehensive analysis of the probability that a patient was having a heart attack.
According to Agim Beshiri, a senior medical director at Abbott, "AI technology has the capability to consider many variables, characteristics and data points and combine them in seconds into meaningful results. Because of today's advancements in computational power and AI applications, healthcare stands to benefit greatly by this approach where clinicians have to do this with their patients every day."
Developed by a team of physicians and statisticians at Abbott, the algorithm uses machine learning techniques to enable a more individualized calculation of a person's risk of a heart attack. The technology is aimed at improving and quickening heart attack diagnosis by deep analysis of extensive datasets and identifying factors such as age, gender and a person's specific troponin levels, a cardiac biomarker.
Abbott shared that the algorithm is designed to help address two roadblocks that exist today for doctors looking for more individualized information when diagnosing heart attacks. The first is that international guidelines for using highly sensitive troponin tests don't always take into consideration the personal factors, thereby impacting test results. The second is that while these medical guidelines recommend that doctors carry out troponin testing at fixed times, they don't consider a person's age or gender and put patients into a common situation which increases other risk factors.
However, in contrast to existing approaches, Abbott's algorithm takes into consideration personal factors and troponin blood test results over time.
Agim mentioned that the World Heart Organization estimates that 17.9 million people die from cardiovascular disease every year, and 85% are due to heart attacks and strokes. What's unique about this algorithm is that it leveraged the power of machine learning to identify what factors are most predictive for determining if someone is having a heart attack or not.
These factors, such as a person's age, gender or the dynamics of a troponin blood test, are already being captured when someone enrolls at the hospital with symptoms of a heart attack. The study found that the algorithm helps look at how efficiently these variables interact at that moment in time, providing a more personalized and precise calculation.
Get our hottest stories delivered to your inbox.
Sign up for Scrabbl Newsletters to get personalized updates on top stories and viral hits.