Performing Technical SEO Website Audit – What You Need to Know
Learn to perform SEO audit to get high SEO ranking. Here you will get some pointers to get started.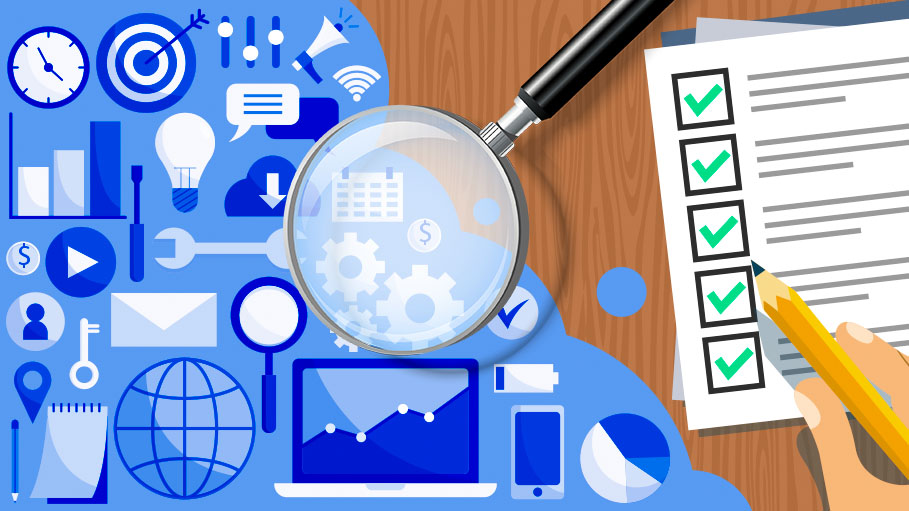 It is time you make an effort to maximize your optimization effort. In case, you are not willing to make the extra effort, you will lose to your competitions. If you really want to stay ahead in this competitive world, you need to create unique SEO strategy for high search engine ranking.
However, now the question is – where should you begin from when you are getting started with creating an SEO strategy? The experts say – you should begin from the SEO audit. By investing time in this audit, you will be able to understand the current ranking and also the pain points. You will also be able to understand what you need to do to solve the issues.
If you have never done SEO audit before, you might be frightened at the prospect of going through the lengthy task. However, this does not take an entire day to perform this audit.
This article offers information about how to perform SEO audit for your website.
SEO audit means looking at the relevancy of the website content. You will also be able to have a look at the keyword positioning of the contents. Since the optimizing criteria and the optimizing tactic have changed in the past decade, you need to make it a point to see how your SEO tactic is performing.
So, before getting into the process of SEO audit, first, it is important to understand the elements of the audit. To perform this task, you need to take a look at three important factors.
Indexing factor

Content, metadata and keyword factors

Link quality factors
These three factors are so vast, that sometimes you might not be able to take care of all of these at the same time. This is why the experts encourage people to be patient when you are performing SEO audit.
To perform a proper audit, you need to follow an 80-20 rule. Remember, an essential aspect of a website is the visual aspect. You need to pay attention to the part which people see upon visiting your website.
Before performing the website audit for more traffic, you need to run a quick mobile compatibility check on the website. Once you are done with it – you can start with the audit.
Crawl Audit
This does not take more than 5 min. Therefore, you need to get started with this one. This is also an essential aspect of your website. There are multiple tools available which you can use to perform the crawl test. Given below is a list of some tools which you can use to perform the craw testing.
SEMRush
Ahrefs
DeepCrawl
These tools will help you pave the way for the future audit sessions. However, you must keep in mind that the free version of the tools might not provide you with desired results. This is why – you must go for the paid version.
Crawling is an essential aspect of auditing. By performing this – you will be able to find the duplicate contents. Also, you will be able to find the unlinked pages. Additionally, performing this test will enable you to get information about excess redirecting.
Therefore, you can see, performing a crawl test is an essential part of SEO audit. Once you get the test report, you will be able to understand how Googlebot will crawl your website.
You can perform a quick manual search as well when you are performing the crawl test. By doing this you will be able to find the current search engine ranking of your website, you will be able to find the pages that appear on the search result and you can also find the position of your website in search result.
The manual audit will help you identify the popular keywords. You will be able to find whether the sitemap is working properly. Also, you will get to understand whether all the links are working well or not.
Website Version Audit
When you are performing SEO audit, you need to find out how many versions of your website are live online. It is essential for the ranking factor that there is only one live version. Sometimes multiple versions of a website get live online. In such cases, Googlebot gets confused at the time of indexing.
This is because the Google Crawler does not know which website is the right one and which version to index. This is why if there are multiple versions of your website live online, you need to make it a point to remove the duplicate version.
Usually, the mobile version of a website creates the conflict with the PC version. You must stop this war before it gets out of your hand. This is why you need to perform the SEO audit.
On-Page SEO Analysis
On-Page SEO analysis refers to looking at the duplicate title, headers, and duplicate pages. In case, you have created contents on the same theme, your website might display some unrequired contents.
Copyscape is a handy tool which can help you identify the SEO problems. This problem might arise from the plethora of duplicate contents and pages of your website.
Meta Description
Metadata does not directly affect a website's ranking. However, it still is essential for the purpose of SEO audit. You must make sure that the Metadata is engaging. This reformation will be beneficial for your website.
Manage the Links
You must check each one of your website link properly. You need to make sure that the links are not broken and also the links are working well.
This you would not have to perform by yourself, so don't be frightened. To find out the broken links, you can use some handy online tools. By running these tools, you will be able to find and fix the broken links.
Analyze Website Speed
This is the most important aspect of any website. People are busy and they are also impatient. This is why – you need to check the website loading speed when you are performing your audit.
You can use Google's Page Speed checker to find the report. This will help you get a look at the website speed and will also provide you suggestions to improve the website.
Get our hottest stories delivered to your inbox.
Sign up for Scrabbl Newsletters to get personalized updates on top stories and viral hits.