These Content Marketing Musts Will Help You Get the Desired Exposure
Learn how you can use content marketing to generate engagement, reach and conversion.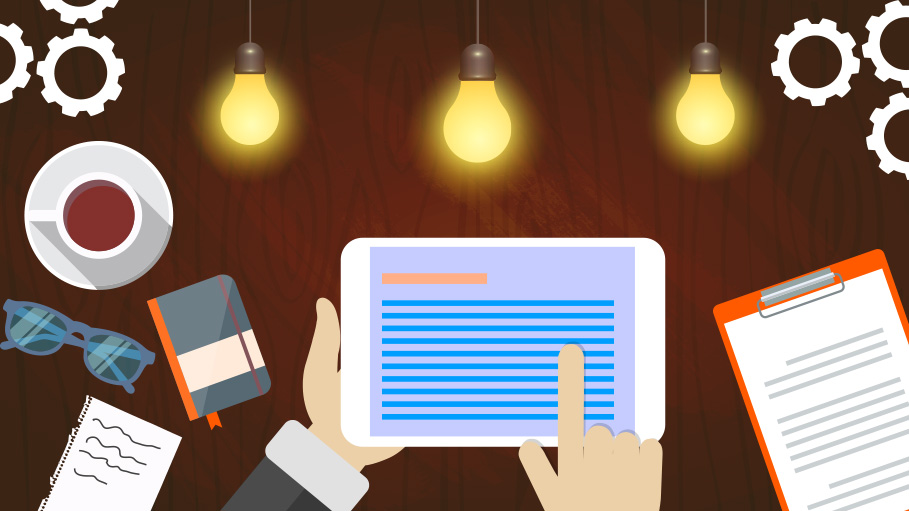 Everyone needs an effective B2B content marketing strategy for brand exposure. It has been seen that in the past few years more than 80% of the marketers have turned their focus on content marketing for the purpose of increasing brand value.
Therefore, the money making question is – how can you make content marketing more effective. How content marketing strategy can change to bring more benefits for brand value?
Today's marketers don't dwell on 'whether content marketing is effective for their brand anymore'. After a detailed research work, the experts have found some essential pointers which can help you create an effective content marketing strategy which works its wonder.
So, what do you have to do to make your content marketing strategy work its wonder?
Publish Your Research
If you are looking for conversion quickly, you can opt for this idea. You can publish research report which has been proven to generate result fast. You must make it a point to include data that will attract the attention of the people. The best thing about research reports is – these types of content don't usually go outdated. Even years later people refer to past research report.
Content Download
Allowing people to download content is the easiest way to remain into the readers' mind. To make your content marketing strategy more effective, you must allow your readers to download your contents. There are marketers who don't allow their readers to download contents. This is not the right strategy. In 2018, you need to allow your readers to download contents from your website or blog.
Try to offer PDF version of each article that you publish. People tend to download PDFs more. Make sure to get their content information in exchange for the content.
Interesting Dominates Credibility
Well, the fact is – readers don't care about the source of information. This is something which the experts have found recently through a survey. You need to add information which is interesting. If you can attract the interest of the readers, you are sure to generate engagement.
However, this does not mean you are going to forge information for the sake of being interesting. This just means that you have the freedom of publishing information in your own voice to make it more appealing to the readers. Therefore, focus on information creation process when you are publishing contents.
Budget Must Grow
Sure, this might disappoint a lot of people, but, this is the harsh truth. You need to understand that competition is getting tougher day by day. Everyone is vying for attention. If you stick to the organic content marketing, you will generate result but, the process will be slow.
So, even though you don't want to hear it – the experts claim that you should have a large budget for effective content marketing strategy. Since there are too many social media platforms which can get your brand the required exposure, you need to have a separate budget for each one of the platforms. At the initial stage this might seem a bit expensive, but, in the long run, the investment will surely pay off.
Continuous Content Marketing
Well, many marketers make the mistake of halting the content marketing process after a purchase. However, this can cost your brand big bucks. Your objective as a marketer should be to attract regular customers. One time purchase should not be your objective. This is why after the first purchase, you should pay attention to customer retention. Therefore, you need to have a different content marketing approach but the process should continue.
Quality Driven Strategy
Earlier the marketers used to create a quantity-driven strategy. They followed the marketing strategy of posting a large number of contents regardless of the quality of the contents.
The scenario has changed in the past few years. In the recent time, it has been seen that everything depends on the quality of the contents which the marketers post. People judge the quality of a product based on the quality of contents the brand is publishing.
In a scenario like this, you have to pay attention to quality when you are publishing contents. Even if you have to compromise on quantity, don't hesitate. Publish less. But, publish quality.
Using Multi Senses
Earlier, written content dominated the content marketing world. With passing time, this has changed. People adhere to multi senses now. This is why written content has taken a back seat. Now, this is the time to create videos, white papers or podcasts.
People like to listen to contents now. Or, they prefer to watch contents. Reading contents is not very popular among the modern web visitors. This is why – even if you don't want to create videos, you must create podcasts to attract the attention of readers.
Boost Relevancy
Remember that competition is too high. Your readers or target customers have countless options for content consumption. If you don't take care of your readers' need, some other marketer will step in. This is why – you must have a strategy for content creation.
People like relevancy. You need to give them just that. Content marketing succeeds when marketers create interesting contents or relevant contents. However, the success rate skyrockets, when the marketers combine interesting content with relevancy. This is why be a little careful when you are creating contents for the brand exposure.
Personalization is the best way to boost the relevancy of the contents.
Some Simple Content Marketing Hacks
Lastly, there are some quick tips which the experts would like you to know. The success of content marketing depends on the focused approach. This is why – you must make sure that your effort is focused on the target customers. You should not create contents that are too broad in approach. Such contents don't generate conversion.
Investing time to learn digital marketing is another advice from the experts. Even if you are a blogger, you need to know how the digital marketing world works. You need to know about the type of contents which get most share and likes. Without the knowledge of digital marketing, it is not easy to create contents for engagement and conversion.
Get our hottest stories delivered to your inbox.
Sign up for Scrabbl Newsletters to get personalized updates on top stories and viral hits.