Vijay Mallya's Astonishing Revelations Outside UK Court Causes Political Controversy
Will Liquor Baron Vijay Mallya be extradited to India? Adds fuel to political controversies, decision in December!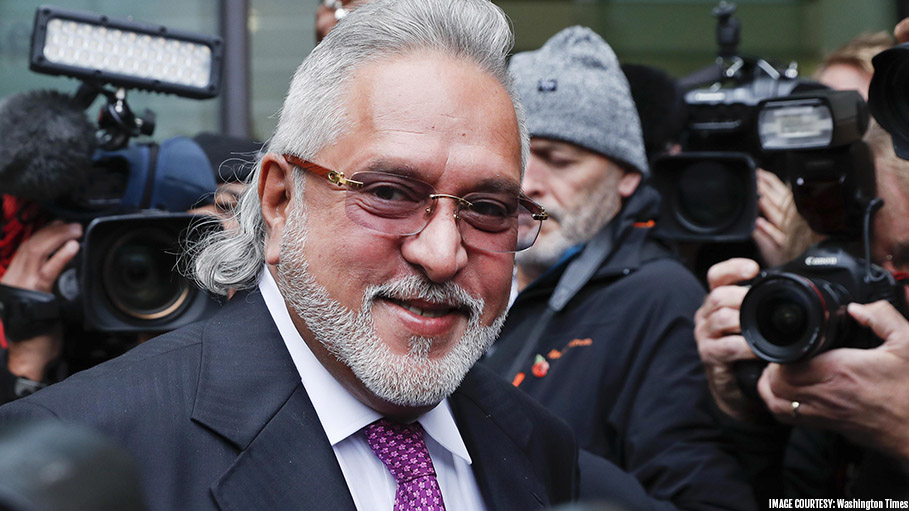 The final decision of whether Liquor Baron Vijay Mallya will be extradited to India will be decided on December 10 in London. Vijay Mallya has to face the prosecution on charges of fraud and money laundering that amounts to Rs.9, 000 crores. During a hearing on Wednesday, Westminster Magistrates' Court Judge fixed the date and said, "There is an awful lot to go over… The most important point is the prima facie case."
Vijay Mallya's defence team was led by Clare Montgomery and she declared "The government of India case that there was some secret pocket of knowledge about losses within Kingfisher Airlines (KFA) which were not revealed to the banks is utterly unfounded." She added, "That this was a carefully thought out dishonest strategy knowing KFA was bound to fail is just nonsense." She explained the financial disaster took place as a result of a failing airline failing to recover.
On the other hand, the Crown Prosecution Service (CPS) argued on behalf of the Indian government and stated that Mallya had intended "from the outset" never to repay the loans for his struggling airline. "What Vijay Mallya's Kingfisher internally knew was totally different from what it was telling the banks. Kingfisher Airlines misrepresented facts about performance when applying for loans," the prosecution said. Concerning the video that was sent by the CBI, Montgomery stated that the walls of the Jail were specially painted and perhaps a new toilet was put in. Vijay Mallya had challenged the extradition alleging that the Jail conditions in India are not humane. He said that the Indian jails did not have proper air and light.
A series of controversies
On Wednesday, Vijay Mallya made another claim outside the UK court that he met Finance Minister Arun Jaitley before leaving India in 2016. This was rubbished by the finance minister as "factually false." Outside the UK court, Mallya said that he left the country because he had a scheduled meeting in Geneva. He met the Finance Minister and spoke about settling the loans with the banks. He also told the minister that he was leaving for London.
In his defence, Arun Jaitley stated that Mallya misused his privileges as a member of Rajya Sabha. Mallya approached Jaitley while he was walking into his room and spoke about some offer which Jaitley refused to entertain. Jaitley curtly told Mallya that there was no point talking to him. Instead, he requested the Tycoon to make the offers to the bank. Jaitley explained that Mallya had barged into him while he was walking into his room, so there was no question of meeting him.
Later Vijay Mallya explained that the media had misrepresented the facts however he reiterated that he did tell Jaitley that he was leaving for London. This revelation has caused a political stir in India, with Congress President Rahul Gandhi suggesting the PM for an internal probe. He also suggested that Jaitley should step down from the position of Finance Minister while the investigation is underway. Rahul Gandhi questioned that if Jaitley was told that he was leaving the country, why was the CBI not informed about it. This can only be done by the one who controls CBI said the Congress President.
Get our hottest stories delivered to your inbox.
Sign up for Scrabbl Newsletters to get personalized updates on top stories and viral hits.