You Can Improve Your SEO with The Google Analytics
Learn how you can use mobile analytics to boost your SEO effort. Here are some pointers to get started.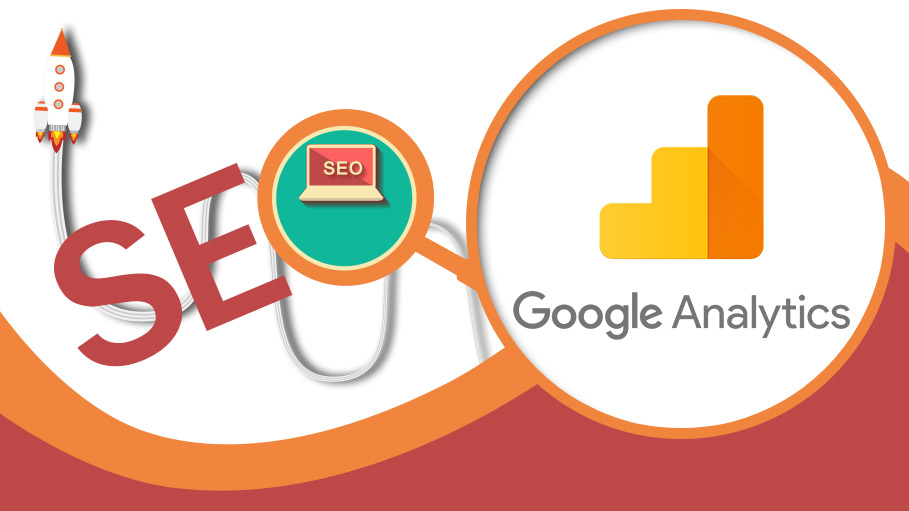 You will find countless articles on SEO alone. This is a vast topic and at times complicated. There are more than millions of topics on SEO tactic. Yes, this is so essential. With the rapid Google algorithm changes, people are getting more inclined towards effective SEO tactics.
The fact is, though SEO seems frightening at times, you would not have to spend years delving deep into this topic. You can begin with your SEO tactic for high search engine ranking today. The best way to learn is – by doing it.
There are some quick hacks which can help you get started with SEO today. If you study and follow these carefully, you will be able to see improvement in your search engine ranking.
However, for better SEO result, you must ensure that your Google analytic tool is properly set up.
Before using Google analytics, you need to make sure that you have all the basics figured out. Once you know the basics of Google analytics, you will be able to use it for your SEO purpose.
There might be occasions when you will find the analytics data totally misleading. This is why – you must not begin with the advanced analytics setting right away. You must wait to get accustomed to the basics before you can use the advanced level tool.
The pointers given here will help you get 20 percent optimization boost using your effective SEO tactics for higher search engine ranking. However, first you need to make sure that you have the analytic tools and the Google Search Console properly set up.
Begin with the XML Sitemap
Get the sitemap registered at Google Search Console. It can help Google assess your website properly. Those who are using WordPress can easily download the sitemap plugin from the site platform.
However, you need to understand that only installing the sitemap will not help you. What you must make sure is that - Google is identifying your website correctly. Therefore, be careful not to make any errors.
Remember that one indexing error can ruin the entire SEO effort. So, what are the issues you should keep an eye on?
Sitemap error




URL error




Missing pages




Noindex



Now, you need to make sure that Google is using the sitemap of your website.
Is Google Crawling Your Website
It is important that you find out whether Google is crawling your website. For this, you need to make sure that you are logged in to Google Search Console. Once you log in, you need to click on the Fetch as Google section.
Now, you have to let Google know whether you will be operating from mobile or desktops. However, regardless of the device, you must run a quick test of your website. You need to see whether your website is performing well on both desktop and mobile.
This will ensure that Google crawls your website. You can also ensure that Google is crawling the direct links of your website. With Google Analytics, you have the luxury of sending out a crawler to find out whether your website is getting correctly identified.
Analyze the Index
If you want to check your index, you have two different ways to go about it. The first way is to – check siteyourdomain.com and find out how many pages of your website Google is using. Another way is to select the index status of your website.
Once you go to index status, you will be able to find out how many pages of your website are getting indexed by Google. In case, you see that the search engine is not indexing all the pages, you need to understand that Google has not indexed all your contents.
Now, if you find that Google is showing more pages than you have, you must understand that there is some problem with the indexing. Your website must have some duplicate contents. This you need to take care of immediately.
Identifying duplicate content is necessary to increase your website's ranking. If you see that Google is indexing your website correctly, you need to take another step for the purpose of better ranking.
Set Up Your Goal
Here goal means the measurement of the visitors' action. You need to measure how many people are taking action according to your wish. This measurement is important for better search engine ranking.
Once you have set up your goal correctly, you will be able to measure the performance of Google analytics properly. You must click the admin button to set the goal.
To monitor a journey you need to turn on the Funnel option. However, you need to be careful about the Funnel option. If you don't set up the funnel carefully, you might not get correct data.
Find High-Quality Content
Some contents have a natural approach. These contents automatically perform better than other contents. You need to find these contents. You must use analytic data to identify these contents, so that in the future you can leverage these pieces and get people to visit your website.
Now, you need to have a close look at the attributed conversion path. Google analytics offers multiple numbers of attribution models. Using this you will be able to find the demographics of your visitors. You will be able to see where they are coming from and how they are moving around your website.
If you want to use the attribution model, you need to understand the buyers' journey. A buyer goes through multiple stages before they come to a buying decision. You can use the information of the buyers' journey to create your SEO strategy.
Find Out the Lower Ranking Content
Like the way you find the high ranking contents, you need to find the low ranking ones as well. By updating the low ranking contents, you can get quick optimization boost.
In case you have a large number of contents published on your website, you might find it difficult to sort them out. This is why you must set up Google analytics to get the accurate data about the published contents.
Lastly, you need to improve the mobile conversion section. This is because - mobile users are getting priority by the search engine now.
Get our hottest stories delivered to your inbox.
Sign up for Scrabbl Newsletters to get personalized updates on top stories and viral hits.