'Stree' Actress Flora Saini Comes up with Her 'Me Too' Story
'Stree' actress Flora Saini recently posted old pictures of her bruised face on Facebook. She has accused Gaurang Doshi of physically abusing her while she was dating him years back. Details below.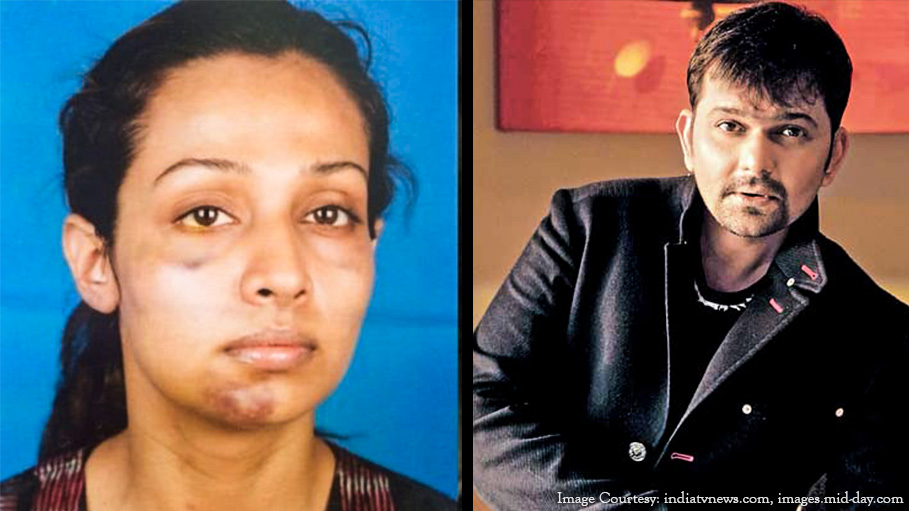 Actress Flora Saini who was last seen portraying the role of a ghost in the comedy horror movie 'Stree' took to Facebook recently and posted old images of her bruised face. She has accused producer Gaurang Doshi of physically assaulting and intimidating her in 2007 while she was dating him. The incident left her with a "fractured jaw and a scarred soul" for the rest of her life.
In her post, Flora Saini explained that the photos were taken on Valentine's Day 2007 when she got beaten up by her then boyfriend – Gaurang Doshi. She didn't have the courage to speak up then as Gaurang Doshi was a powerful producer and his words mattered. It was his word against hers. She was of the notion that no one would believe her as she was relatively a newcomer at that point of time. Besides, the producer had also threatened to damage her career in the industry. She was replaced in several movies and was also refused during auditions.
The actress went through tremendous mental turmoil as she felt that she was being judged for being beaten up for no fault of hers. She wrote "I thot I made a mistake, I shud have jus kept quiet ..I wanted to runaway, hide n be somewhere where people didn't look at me with judging eyes n cud only jus give me work.. n not judge me by the abuse I suffered at the hands of gaurang doshi with no fault of mine."
The actress goes on to applaud all the women who have chosen to speak. "it takes guts.. a lot of guts.. the abuser forgets, but the abused carries the baggage forever.. u guys make me so proud to b a woman in this industry today where our voice is being heard where people are not judging us for speaking out against an abuser." She added "I bow to you... ur my SUPERHERO's ❤️
& Trust me ..THE WORLD NEEDS MORE OF U."
Flora Saini also known as Asha Saini made her debut in a Telugu film called 'Prema Kosam' in 1999 and mostly appeared in regional films. She continued appearing in several south Indian movies. The actress has appeared in quite a few Hindi films too such as 'Love in Nepal', 'Begum Jaan' and the latest being 'Stree'.
Actresses like Flora Saini and others gained courage to open up about their personal experiences of harassment when Tanushree Dutta brought up her own story about being harassed by Nana Patekar on film sets. In an interview with Zoom, Tanushree Dutta revealed that such incidents were pretty common in the film industry. Tanushree revealed that she was confused how to deal with the situation as it was for the first time that she dealt with such difficult people in her life.
Other personalities whose names have emerged are Alok Nath, Vikas Bahl, Rajat Kapoor and Kailash Kher. These emerging stories of sexual harassment have prompted the Producers Guild to take stringent action against those accused and work towards making the film industry a safer platform. Though the industry is divided regarding the Tanushree Dutta and Nana Patekar controversy, many top stars especially female actors have come forward in support of her. It is truly commendable of brave actresses like Tanushree Dutta and Flora Saini to come forward and reveal their personal 'Me Too' stories, thereby giving a glimpse of what some of the newcomers have to deal with, in the glamorous world of the film industry.
Get our hottest stories delivered to your inbox.
Sign up for Scrabbl Newsletters to get personalized updates on top stories and viral hits.