ESPNcricinfo's New Campaign Reaches out to Fans Obsessed with Cricket
The campaign builds on the momentum from ESPNcricinfo's previous campaign #CricketsBiggestFanclub, by taking 'fan-dom' to its next level: obsession bordering on the paranormal.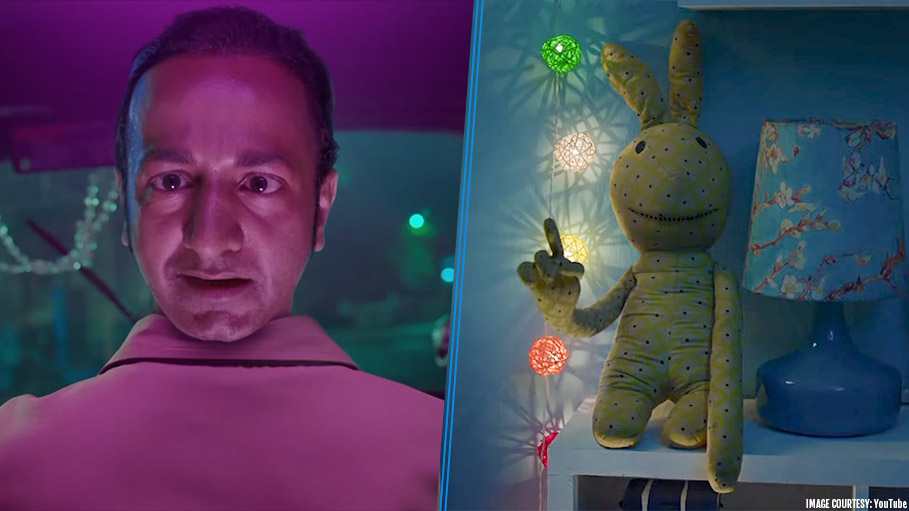 ESPNcricinfo, the go-to digital destination for all things cricket, today unveiled their latest, 4-part film campaign that aims to unite cricket lovers and add momentum to the ongoing cricket fever, which is only touted to grow in light of the upcoming ICC World Cup 2019. Of these four films, two (film 1 & film 2) are being launched during IPL 2019 on various digital and television platforms, and the remaining two will be going on air ahead of the ICC World Cup 2019. With the tag line 'Bhoot Cricket Ka', ESPNcricinfo aims to connect with cricket crazy fans, blurring geographical and cultural boundaries to unite those gripped by the game. It is common knowledge that the cricket fandom in India is massive. According to the global market research conducted by ICC, 90% of the 1 billion global cricket fans belong to the Indian subcontinent.
The campaign builds on the momentum from ESPNcricinfo's previous campaign #CricketsBiggestFanclub, by taking 'fan-dom' to its next level: obsession bordering on the paranormal. Cricket is not just revered and worshipped as a religion in India; it almost possesses fans and takes over their lives. The film-led campaign captures the feeling of being obsessed with cricket, in a quirky, humorous way, by playing on a colloquial, relatable phrase, 'bhoot cricket ka'. It can strike you anytime and anywhere, whether you're hanging out with friends, or commuting, or following the game at home on your phone as the second screen.
Through the #BhootCricketKa campaign, ESPNCricinfo invites all cricket lovers to the platform that truly understands cricket fever the best. While humour cuts across age groups, it strikes a stronger chord with the younger audience of 15-25-year-olds, the target audience for the campaign. The films are presented with an eerie tone in everyday environments, where people experience paranormal moments, presumably caused by the presence of ESPNCricinfo. As a brand, ESPNCricinfo is not only the trigger for cricket-mania, but also its best cure.
Gaurav Thakur, Director of Marketing and Business Development at ESPNcricinfo said that this year, with IPL and World Cup being played back to back, is a period of high decibel cricket bonanza for fans. The ad films creatively showcase how ESPNcricinfo is geared up to provide a dose of cricket to enthusiasts anytime, anywhere, doubling up as a one-stop-shop for cricket. From T20 League to the Cricket World Cup 2019, there is something for everyone. They are telling fans that if they (fans) are possessed by cricket this season, then ESPNcricinfo is the place to be. From fast scores, original video programming, best of stories and studio analysis – they have it all for each kind of crazy fan, he said.
John Francis, the director, said that they went for a fresh and zany take on cricket fever. And the horror-comedy genre is a totally fresh style not just in the category but even in the country. Using different setting and backdrops, they emphasize on how ESPNcricinfo is accessible to fans at all times, regardless of where they are, and each film's eeriness is elevated by a notification from ESPNcricinfo. Through horror-comedy, they wanted this campaign to stand out of the clutter of all other sports campaigns. A brand like ESPNCricinfo already has its serious-cred in place, and now this campaign also adds some street-cred to it, in terms of the humor and quirkiness. The films are a little crazy, but then all real cricket fans are equally crazy too, he said.
Get our hottest stories delivered to your inbox.
Sign up for Scrabbl Newsletters to get personalized updates on top stories and viral hits.