Google Kicks off FIFA Women's World Cup 2019 with This Cheery Doodle
As FIFA 2019 Women's World Cup makes its first move today, Google Doodles celebrates the fervour in such a unique way.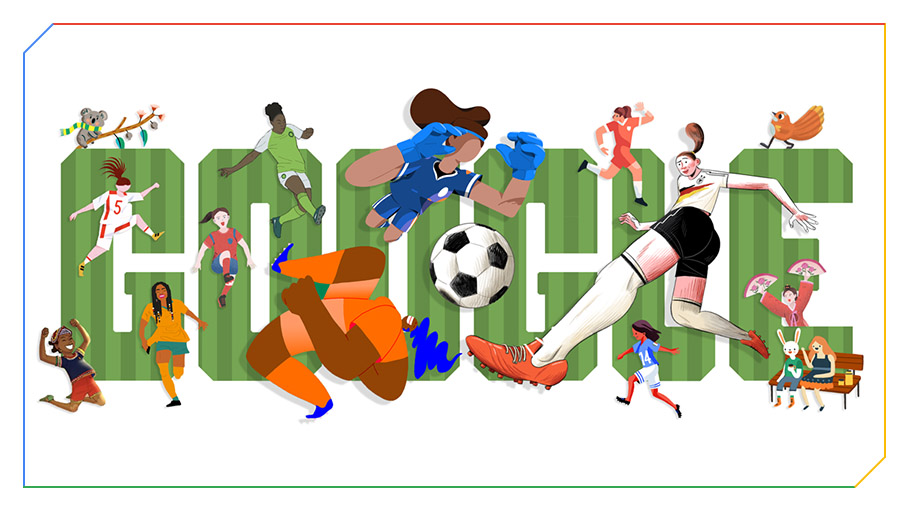 The FIFA Football World Cup 2019 for women gets going today, June 7, 2019. And Google didn't miss the opportune time to celebrate this sporting spirit with its Doodle. And guess what, this first in the row Google Doodle is the flag bearer of 24 more, which will be following in the next one month, to capture the local excitement.
The 24 creative Doodles will be illustrated by different artists, each from 24 competing countries in the FIFA World Cup. Because only a particular country national can bring forth the authentic enthusiasm and heritage of her motherland, in her works.
Now, there is a reason, I used 'her' instead of being gender neutral while speaking of an artist. The reason is of course special. Google has chosen 24 female illustrators from each of the participating nations to commemorate this Women's World Cup, and of course, the worldwide women empowerment.
The artists whose works will be featured as Google Doodles are:
Argentina - Xoana Herrera
Australia - Sophie Beer
Brazil - Laura Lannes
Cameroon - Reine Dibussi
Canada - Jenn Liv
Chile - Luisa Rivera
China - Lisk Feng
England - Priya Mistry
France - Aurore Carric
Germany - Noam Weiner
Italy - Giovanna Giuliano
Jamaica - Robin Clare
Japan - Ayumi Takahashi
Netherlands - Eline Van Dam
New Zealand - Phoebe Morris
Nigeria - Data Oruwari
Norway - Ingunn Dybendal
Scotland - Nuria Boj
South Africa - Phathu Nembilwi
South Korea - Sehee Chae
Spain - Núria Tamarit
Sweden - Sara Andreasson
Thailand - Banana Blah Blah
United States - Roxie Vizcarra
The eighth edition of FIFA Women's World Cup is having France as the host nation this year. Official mascot of the tournament is ettie the French poussin. The finals will be taking place on July 7, Sunday, in Lyon, France.
Let the football fever spare none of us!

Courtesy: Google Doodles

Get our hottest stories delivered to your inbox.
Sign up for Scrabbl Newsletters to get personalized updates on top stories and viral hits.