How to Become Mobile-First in 2018
Becoming mobile-first is going to be important to everyone this year. This is because there are so many avenues for growth when it comes to mobile devices.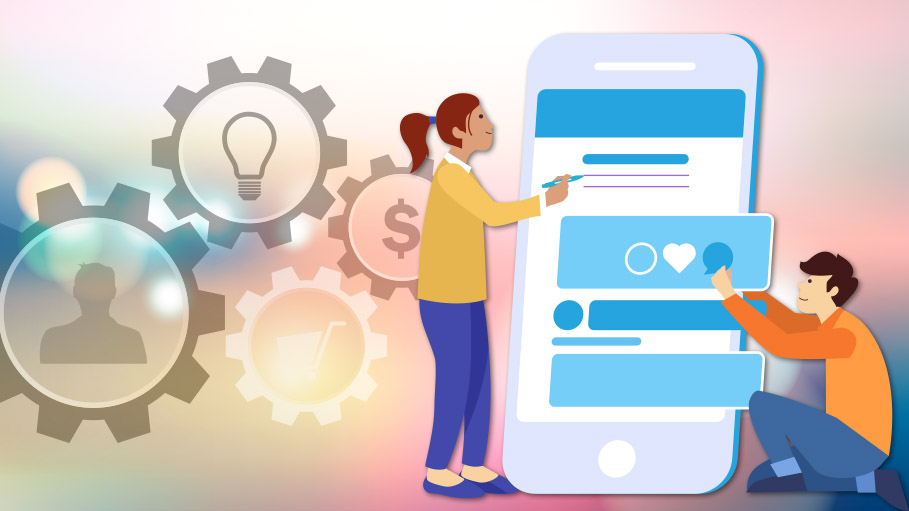 Becoming mobile-first is going to be important to everyone this year. This is because there are so many avenues for growth when it comes to mobile devices.
There are multiple areas of improvement, scope for development and customer segments that have been left untapped in 2018. We can do a lot more as entrepreneurs and online marketers, and we have a long history of making it happen through mobile devices.
Why Mobile is More Customer-Friendly
Traffic from mobile is increasing, and this trend isn't going to stop anytime soon. With people having two phones (work and personal), there are a lot more mobile device than computers in a single household. Queries are resolved much faster through a mobile phone (which is why SEO is key). You can find the latest video on mobile much easier (which is why developing a great brand is key). And you can order things online (why UX is key).
The social sharing capabilities are also maximized because of the fact that they're already a step away from all their favorite apps. They can even make a quick payment on your site because they have the flexibility to move around the house or office. You have to make sure that your mobile website looks amazing, because your competition is already doing so and reaping the benefits many times over.
The general trend towards using smartphones is making online retail a bit hesitant to stay on course with a desktop focus. You don't have to build an app just for your customers, but it certainly helps if you have a sizeable chunk of the pie. But more importantly it's important to create beautiful and memorable mobile experiences for customers that can access your site quickly and efficiently.
Smartphone Usage and Immense Growth
Smartphone users are expected to increase from 2.32 billion this year to 2.87 billion by 2020, meaning that there will be an increased focus on this target group over the next few years. No competitor wants to be left out, and they'll be vying for the attention of the mobile shopper soon enough.
Customers tend to spend more on mobile apps and spend more time on them than on desktops. This is because their attention isn't diverted and they're able to focus properly on the task ahead. They don't want to do anything except finish that task that you are asking it to do. Mobile apps also tend to have lower abandonment rates when it comes to final CTA actions or purchase. Once they're ready to buy, they're going to push the buy button today or soon.
Customers also tend to spend more on mobile devices because of Fitt's Law. The more convenient you make a purchase the more the probability that someone is going to buy it. You can go ahead with a long list of potential items that you'd like to sell or files that you want your customers to download, and they will comply with high rates of conversion on mobile.
Customers also want to return to a mobile-first website over and over again, because it's so convenient! They don't have to wait till they're near a PC. They can just take it out when they're on the go and start shopping. Its simpler, easier and more effective than sitting in front of a box.
How to Make Your Website Mobile-First in 2018?
1. Security
There are many issues with security that have been cropping up recently. Things like data breaches, mobile spoofing and number tracking are rampant online. This has made customers sceptical about new sites that are trying to get the attention of the customer. You want to make sure that you have all the latest security measures taken care of and all badges displayed front and centre on your website.
2. Server Capacity
Since mobile users tend to repeatedly hit pings on your website, you want to make sure that you have a larger server space. If you do go viral, your website might crash, and mobile users may not get the experience that they want.
You need to make sure that you have plenty of server space if you are building a mobile-first experience. Being mobile-first means that you are developing a long-term business model, which needs higher server space.
3. Responsive Design
This also applies to JS and C++ scripts that may not function property on a mobile device. While most animations, buttons and applications work perfectly if you've coded them well, sometimes they need special instructions in the system.
You need to make sure that the design is responsive and there are no overlapping or misadjusted angles on the design. You want to develop a singular experience for someone who visits from a PC or a mobile phone.
4. Easy Bookmarking
One of the main things that websites forget to install is an easy bookmarking button. A small button can be installed on the corner of the website that can allow customers to bookmark you for later use. And since, customers are on their phones 24/7 they'll remember that they had to fulfil their order and purchase from you. This simple tweak can boost your conversion rates and let you maintain top-of-mind type of feeling in the minds of the customers.
5. CDN
A content distribution network is a great piece of technology that allows your content to load up faster via distributed content pieces. Your images, your text and articles don't have to load completely or wait for a certain server to kick in. A great CDN can take care of that for you, so that you can develop beautiful experiences for the mobile device without worrying about the speed slowing down because of heavy server load.
Conclusion
There's so much you can do when it comes to mobile that the opportunities are endless. You can do a lot more, in fact, with mobile than you can on the desktop. This is because you have the customer's attention for that brief period of time. They're not distracted and they're ready to engage with your website, microsite or campaign.
Get our hottest stories delivered to your inbox.
Sign up for Scrabbl Newsletters to get personalized updates on top stories and viral hits.