Journalist Ravish Kumar's Speech on Winning the Prestigious Magsaysay Award is Taking the Social Media by Storm
The Prestigious Ramon Magsaysay Award 2019 winner, journalist Ravish Kumar is all over the social media for his captivating speech at the event. Here's why the speech is going viral.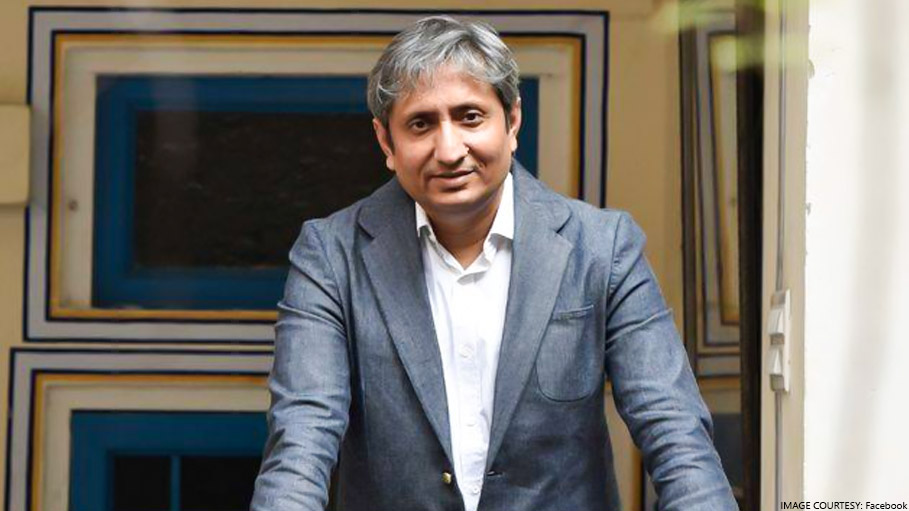 Prominent Indian journalist, Ravish Kumar has received the prestigious Ramon Magsaysay Award 2019 this Friday and his speech at the award ceremony, held at the Philippines has gone viral triggering different reactions.
The Ramon Magsaysay award is referred to as the Asian equivalent of the Nobel, that recognises the "greatness of spirit and transformative leadership in Asia". Ravish Kumar is one of 5 recipients of the award this year, for his "unfaltering commitment to a professional, ethical journalism of the highest standards" and "harnessing journalism to give voice to the voiceless".
Ravish Kumar delivered a speech on "The Power of Citizen's journalism to Advance Democracy" that is currently trending on Twitter and other social media platforms.
While a fair part of the Twitterati are congratulating the senior journalist and spreading clips of his speech in agreement to what Ravish stated, some are leaving no space to taunt his public deliverance.
Here's the complete speech link: https://www.ndtv.com/video/news/news/ravish-s-speech-at-magsaysay-award-526332
His loyal followers are even quoting him to tweet:
"My daughters and my life partner Nayana is here. I have walked in Nayana's footsteps to arrive here. I hope you too will follow in the footsteps of intelligent women. I hope you become good citizens.", @ravishndtv ends his #MagsaysaySpeech on this note :)#RavishWinsMagsaysay pic.twitter.com/MMWN4TCAAC

— Sohini Guharoy (@sohinigr) September 6, 2019
#RavishWinsMagsaysay Though our PM haven't congratulated u but we Indian congratulate u for getting the 2019 Raman Magsaysay Award.
Thanks sir,for speaking on 69000 teacher vacancy of UP. Our govt is deaf on this serious issue.#69000TeacherVacancy @narendramodi

— Dipti Mishra (@Diptimishra94) September 6, 2019
This speech, a masterclass, by #RavishKumar is essential viewing/ listening for anyone who calls themselves a journalist-top, senior, middle, junior, LW, RW, 'neutral', TV, press, digital... And, in fact, for every citizen of India.#RavishWinsMagsaysay #RavishSpeech https://t.co/e5QOqIFlAm

— Roopali Srivastava (@RoopaliSriv) September 6, 2019
And here are tweets which were rather sarcastic:
Journalism level of Ravish Kumar on Kashmir..

Did this help him get the the much acclaimed Ramon Magsaysay Award?#RavishWinsMagsaysay #RavishKumar #MagsaysayAward pic.twitter.com/TSCBNjPxUR

— Geetika Swami (@SwamiGeetika) September 6, 2019
Ravish Kumar has two faces.#RavishWinsMagsaysay pic.twitter.com/41YWOGvNzT

— फ़ेसबुकिया (facebukiaa) 🇮🇳 (@facebukiaa) September 6, 2019
Ravish Kumar, now 44, is the acting Managing Editor of NDTV India, the Hindi news channel of the NDTV news network. He's a prolific writer, a very popular media personality and TV anchor hosting a number of news shows.
Courtesy: ndtv.com
Get our hottest stories delivered to your inbox.
Sign up for Scrabbl Newsletters to get personalized updates on top stories and viral hits.