On The Occasion of Raksha Bandhan, Amitabh Shares an Awe-Inspiring Post
The auspicious occasion of Raksha Bandhan has brought forth good news concerning the 'Shahenshah' of Bollywood.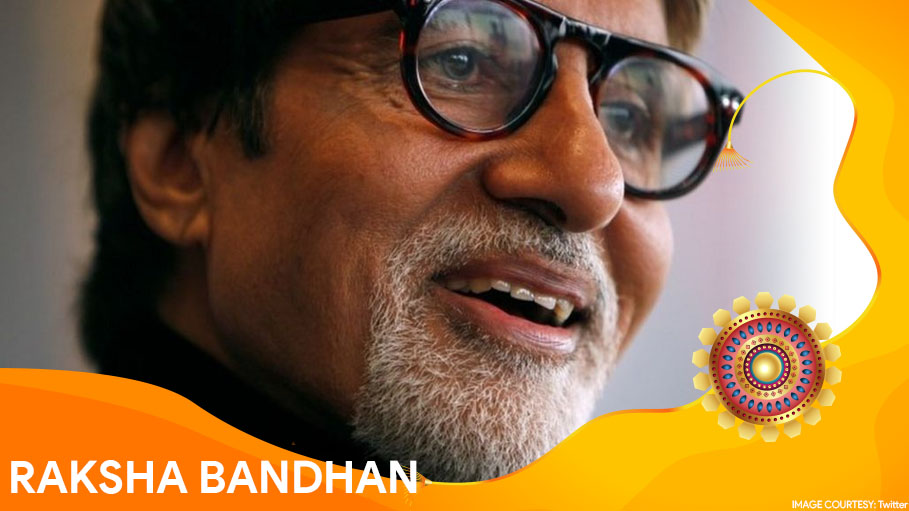 The auspicious occasion of Raksha Bandhan has brought forth good news concerning the 'Shahenshah' of Bollywood.
Amitabh Bachchan is finally out of the hospital as he's tested COVID negative. The actor has wished everyone on the occasion of Raksha Bandhan and shared a collage of his family including children and grandchildren.
Alongside the pictures, he has written a meaningful message on the occasion. He wrote, "And tomorrow be the festival of protection and security for the sister by the brother ... a pledge to be by her side, to hold her hand in times of trouble, to safeguard her from all evil that may erupt about and to let her know that no matter what he shall ever be by her side .."
He goes on to explain the meaning of Raksha Bandhan. Raksha means to "protect" and Bandhan means "bond or hold together." He further added, "Our 'samaaj' does possess centuries-old traditions that make us all valuable ... in the essence of behavioural convictions ... such convictions that can never be betrayed or dissolved .. they are the crafted genius of writings on stone .. forever ..."
Though every Indian is well aware of the significance of the festival, these words of wisdom only reaffirm the strong bond between a brother and sister on this special day and in no way negates the love of a sister. All family relations have their own unique significance!
It is truly commendable of the actor to share these inspiring words that bring positivity and comfort in these challenging times especially when he has just stepped out of the hospital after battling a serious disease.
Followers of Amitabh are rejoicing on the news of his release from the hospital. He is back home and will be in solitary quarantine. He expressed that he is happy to be back home after the "mukti" from coronavirus.
He gave special thanks to the medical staff who give patients the "hope of repair" that "all shall be well", while they themselves struggle to find that "confirmed patent" that can be used and executed to save lives.
Without a doubt doctors are doing a praise-worthy job of risking their own lives, using their intelligence and saving the lives of thousands of patients while still a definite cure of Covid-19 hasn't been discovered. Finally, 'Big B' concluded his post with these lines, "feeling bad for Abhishek .. prayers he comes home soon."
Get our hottest stories delivered to your inbox.
Sign up for Scrabbl Newsletters to get personalized updates on top stories and viral hits.