'Stree' Trailer is Horror and Hilarity Punched in a Bottle, Served Fresh
After an eerie teaser, 'Stree' trailer appears as a horror comedy revealing the major characters and a few lovely, spooky and funny glimpses.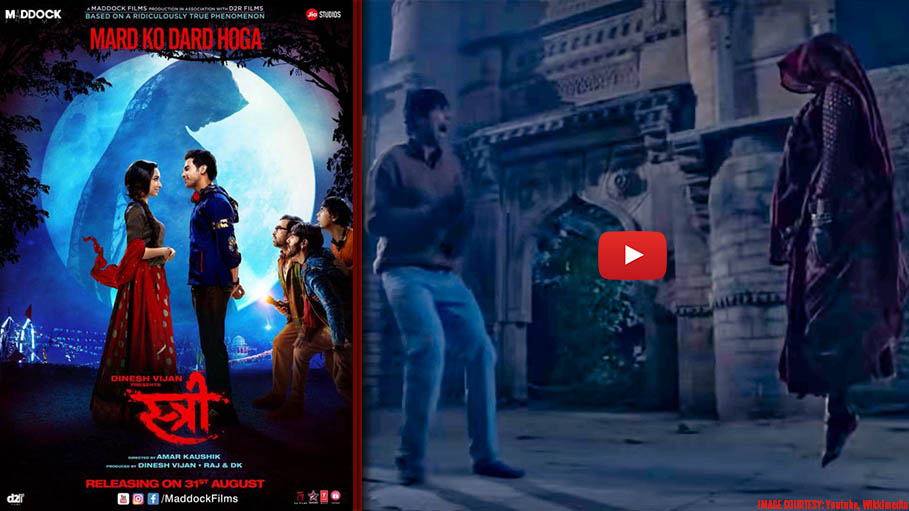 They say the men will be in pain this year (Iss saal mard ko dard hoga), and it will be caused by a 'Stree' (a woman). As told, 'Stree' visits for four days every year, and takes away the men, leaving nothing but their clothes. It is a ghostly being we are talking about and this is a true phenomenon known as the terrifying 'Nale ba' episode.
Rajkumar Rao and Shraddha Kapoor starrer 'Stree' trailer has hit the online and offline media, and we must admit, different from the serious horror genre, this horror+hilarity punch is serving us quite well. Going by the trailer, here 'Stree' refers to a beautiful prostitute who was deprived of true love, the connection of two souls over physical attraction. And after death, her spirit is revengeful towards the men of this society.
Scroll down to watch the full trailer
On the other hand, a sweet romance starts brewing between Rajkumar Yadav, who plays a local tailor, and Shraddha Kapoor whose background is pretty ambiguous.
However, it is still kept under the sheets, who is this 'Stree' and what does she really seek. Although a hint points at the leading lady Shraddha Kapoor's character being intriguing and spooky.
Where there is a Bollywood film, there will be songs, especially item songs. The 'Stree' trailer also features the brief sights of one item number picturized on Rajkumar Yadav and Shraddha Kapoor.
Watch the full trailer here:
In other important roles, Pankaj Tripathi, Aparshakti Khurana, Abhishek Banerjee, Vijay Raaz will be seen, as per sources.
By the look of it, I'd won't really like to label the film just as a horror comedy, rather a romantic horror comedy flick, as my instinct tells me, that the onscreen love tale between the protagonists will run parallelly along with the ghostly affairs, and will never take a backseat.
The initial release of 'Stree' is scheduled on 31st August, about a month left for 'Mard' to feel the 'dard', some horror, and a whole lot of big-screen entertainment!
Get our hottest stories delivered to your inbox.
Sign up for Scrabbl Newsletters to get personalized updates on top stories and viral hits.