Top Technology Based User Experience Trends of 2020 – Need of Every Business
In pursuit of success, more progressive organizations are embracing the emerging technologies. Companies who bring many of the top UX trends to life using technologies like AI and ML, are the ones who are going to make it big in terms of business success.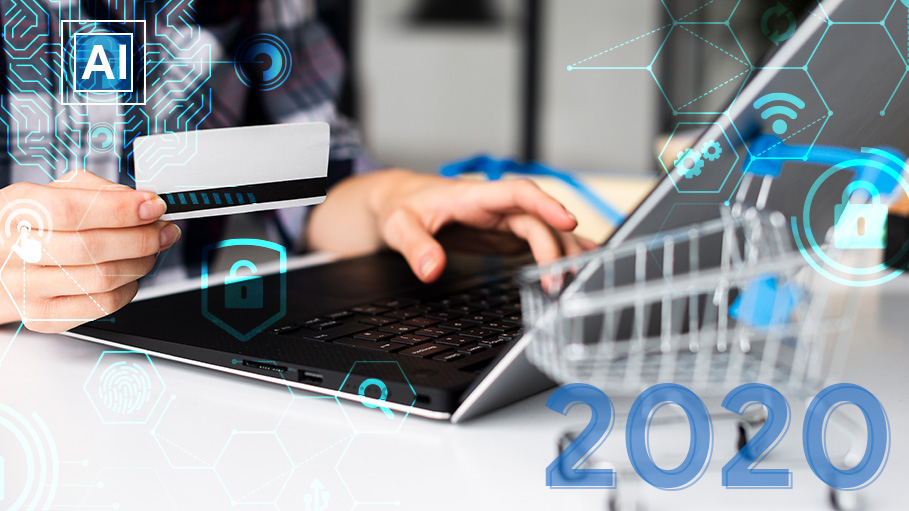 Every enterprise aims to take its product or service offering to greater heights for which it needs to be competitive, maintain consistency and continue providing excellent end-user experience. In quest of enhancing productivity and performance, more of the progressive organizations are embracing the emerging technologies. The year 2020 will see more companies implementing artificial intelligence and machine learning to delve into the user experience trends to stay atop in business.
For more technology insights, follow me @Asamanyakm
If you are a regular reader of my technology columns, in my last post I have shared the top technology trends for the forthcoming year and in this article, I am focusing on the top technology-based user experience trends of 2020 to help businesses steer expansion and sustenance by preparing well.
Understanding Users in Depth
It doesn't help anymore to have a huge customer base and have only superficial understanding of their needs. Customer retention in today's digital era requires businesses to know who their customers are, the locality to which the majority of them belong, age groups, and other fundamental information. Companies need to delve deeper into customer expectations and with technological advancements such as artificial intelligence, machine learning, the internet of things, etc., they can get a near-perfect view of customers needs as well as market fluctuations.
Remember, in one of my articles I had presented a study on Pepsico? The Food and Beverage Leader decided to tread the unique path and went ahead to prove AI/ML implementation as nothing less than a business necessity, which led to its massive success. From big data to fast data, robots to machine intelligence, you name it, Pepsico uses the gamut of AI smart suite throughout the organization in the most effective ways possible to extract maximum business mileage.
Consider how Pepsico manages to deliver snacks to university students through self-driving robots christened Snackbot. Students can order their snacks via the Snackbot app from 9 a.m. to 5 p.m. The purchased snacks can be sent to the designated areas across the campus without charging delivery fees, according to PepsiCo. The robots have a range of more than 20 miles on a single battery charge. They are equipped with a camera and headlights to enable them to see and navigate in complete darkness or rain, as well as all-wheel-drive capabilities to handle curbs and steep hills.
According to PepsiCo's research, time-strapped university students look for healthier options of food and beverages. Snackbot seems to best represent the solution that not only addresses their needs but also their preferences and convenience. By using machine vision technology, Pepsico is gathering data from facial expressions to gauge the likes and dislikes of students regarding the snacks. Therefore, any business can use artificial intelligence to extract meaning from all the data they gather to get a 360-degree understanding of their customers.
Responding to Users in Real Time
Having clarity on user requirements and interests, help to provide better delivery of content, purchasing options, and advertising based on their desires at different times of the day. Responding to users in real time is the next user experience trend that's trending today and will continue to gather momentum as we step into the next year. This trend involves mass customization and taking advantage of micro-moments to offer users what they need in the precise instance they have that need. For example, YouTube is beginning to develop customized playlists for users that account for what they are doing during the day. What they want to listen to early morning as they kick-off the day or on their morning commute vary from what they desire for a workout playlist when they are exercising. Edubrisk, a popular e-learning collaborating tool that helps students, teachers, and parents to learn how to learn, is sending users recommendations based on what the platform learns about their typical interest patterns. The tool learns what subjects or topics are typically read at which part of the day and serves up recommendations to match.
Anticipating User Requirements
The more a company knows about the users of its products and/or service offerings, the better it can analyze what they might want or need in the future. This is predictive analytics at work to improve the end-user experience.
The more you know about customers, the better you can predict what they might want or need in the future. That's predictive analytics at work to improve the customer experience. Samsung, the South Korean multinational conglomerate uses machine data on their electronic goods to schedule maintenance and service visits or to identify when intervention is needed before a breakdown occurs for high end delicate products. This not only makes the customers feel important, also adds to good experience. Hospitality major, The Taj Group, uses facial recognition technology to learn many things about you as you check in to their hotels, take your seat to dine at their restaurants, relax at the lobby, including your taste, likes and/or dislikes so they can offer suggestions or service to you that closely match your preferences. This also allows the company to better plan and prepare for demand, therefore reducing wastage.
Adding Value to Relationships powered by AI
Earlier it was enough for a company just to offer a product or service. Banks provided current and savings accounts, loans, deposit schemes; insurance companies provided health insurance; mobile companies provided connections and ensured uptime, and so on. It's not the same anymore as customers expect more. They want more value-added to the relationships you offer. Through artificial intelligence and machine learning algorithms, companies are tapping into the minds of customers to understand them and recognize their needs better.
You can add the value customers expect when you understand who they are and their needs. Aviva is an insurance company, but they don't just provide health insurance to their customers. They support their customers in their endeavor for better health and to achieve their health goals with value-added facilities such as an Apple Watch and feedback about how to be healthier. Similarly, Citibank offers traditional products such as savings and current accounts but is developing services and products that guide customers on better investments, areas where they can spend less or other information to help them achieve their financial goals.
Augmented User Experience
New technologies such as virtual, augmented, mixed and extended reality have paved the way for companies to interact with customers in innovative ways. The personal care company, Shiseido uses augmented reality technology to give customers a chance to try on different lipsticks, eyeshadows and blush through their smartphones. Patek Philippe streamlines the decision-making process as well with augmented reality allowing you to try out different versions of its expensive watches virtually.
Making It a Perceptible and Lasting Experience
We live in a world governed by technology, but people still prefer a perceptible experience over a virtual one. Think about how vinyl records have made a comeback, listeners want to feel the vinyl as they place it on the player, hear the crackling of the record and watch as it spins around. The largest revenue category for musicians is still live events and concerts. The fashion store Shopper's Stop provides an in-store experience that tempts shoppers' senses with enticing lighting and even a bespoke store fragrance. Apple has always strived to provide customers the opportunity to experience first-hand the clean, sleek design aesthetic of the company's products in its stores while they can use the iPad, push buttons on the iPhone, play music on the iPod and otherwise handle all of Apple's innovative products.
Companies who bring many of these user experience or customer service trends to life are the ones who are going to make it big in terms of business success. Nike is one of those companies to help people realize their ambitions. The leading producer of athletic footwear and apparel invested in a value-added app that helps users track their runs. The app is not only providing value to the customer, it's providing information about customers to Nike too. So, after a certain number of miles run, the app might suggest to the customer it's time for a new pair of Nikes. Through augmented reality, the customer can point the app to their foot and try on varied styles. Then, it's able to size your foot perfectly, and you can place the order as well as get your new pair in record time. For those sports buffs who prefer a perceptible and memorable experience, you can touch, feel, and enjoy Nike products in their flagship stores.
For more technology insights, follow me @Asamanyakm
Get our hottest stories delivered to your inbox.
Sign up for Scrabbl Newsletters to get personalized updates on top stories and viral hits.