Artificial Intelligence Voice Assistant and IoT Ecosystem
Samsung confirms Artificial Intelligence Voice Assistant Bixby will be integrated with wide range of home appliances to set up IoT Ecosystem.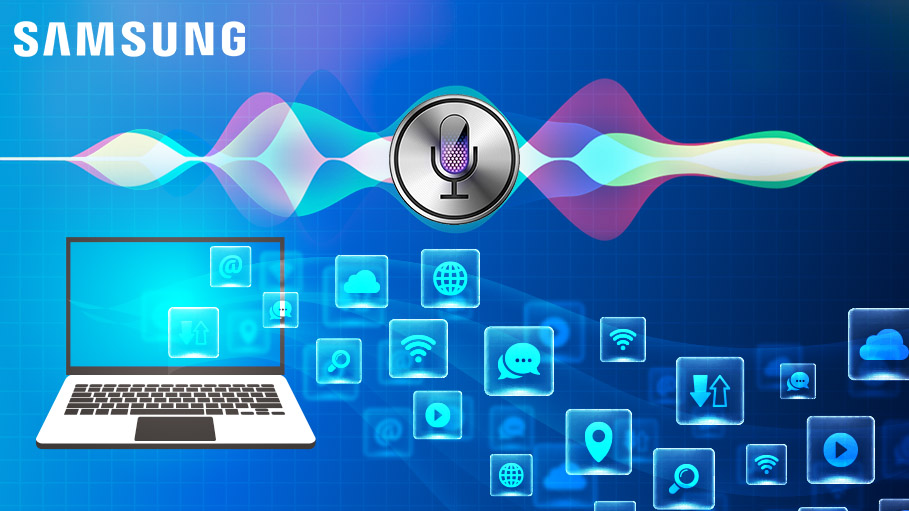 Samsung Electronics Co. Ltd. announced a few hours back that it will integrate its artificial intelligence (AI) voice assistant Bixby with a wide range of home appliances in order to achieve its vision of establishing an Internet-of-Things (IoT) ecosystem. In case you missed my previous post on CES 2018 and Samsung showcasing smart appliances, click here.

Press Conference on AI and IoT in Seoul
Headquartered in South Korea, the global leader held a press conference in Seoul demonstrating how consumers can develop their own at-home IoT ecosystem with its AI voice recognition system being integrated into consumer electronics such as television sets, refrigerators, air conditioners, ovens, vacuum cleaners and washing machines.
According to Kim Hyun-suk, head of Samsung's consumer electronics division, the integration of AI into home appliances will increase consumer convenience.
"As Samsung already declared its AI vision at this year's Consumer Electronics Show in January, we have been trying to make all Samsung-connected devices intelligent by 2020," Kim said. "We will apply Bixby to a wider range of our home appliances."
Kim Hyun-suk believes it is important to provide customized services for different consumers in order to expand the IoT ecosystem in households, claiming that its solutions, including Bixby, will provide users with elevated experiences.
In sync with such efforts, the tech giant launched SmartThings last year, which combined all IoT related cloud platforms. Samsung released the SmartThings application this year, allowing users to easily activate products connected to the network.

Competitive Efforts to Provide Enhanced Customer Experience
According to Lee Geun-bae, who heads Samsung's AI research center, the core of the AI technology lies in providing essential services in advance by understanding users even in complicated environments. Lee expressed confidence that the company is competitive in the field keeping in mind the huge knowledge base it has built up about customers over the years.
Kim believes that with Bixby, users will feel that Samsung's products and services have become stronger, adding Bixby will contribute in enhancing the lives of consumers, making it more convenient.

Bixby 2.0 to Reign in Samsung's IoT Ecosystem
With Bixby-equipped home appliances, consumers can come home and say, "Hi, Bixby. I'm home," which will automatically turn on air conditioners, air purifiers and lights, with robot cleaners returning to their charging station.
Saying "Good night" will activate home appliances' night mode, and TVs will also shut off, Samsung said.
Samsung initially used Bixby in its flagship smartphones. It was also put in television sets, refrigerators and washing machines this year. The South Korean tech leader said it will continue to apply the solution to more products, including ovens and robot cleaners. The company is expected to roll out a new version, Bixby 2.0, sometime this year.
Partnerships and Mergers on the Card
The industry has tough competition. Google and Amazon's AI assistants are far more popular than Samsung's, and Apple recently hired Google's former head of search and artificial intelligence to augment its assistant, Siri.
Keeping in mind the market condition, Samsung claimed it will expand partnerships with other competitive AI research centres and companies, and even seek mergers if necessary. The company also aims to improvise its AI research centre to commercialize the related products and services.

External Hiring of AI Talented Experts
The company requires more than one thousand AI engineers to achieve its vision, a clear hint at hiring more experts in the industry. Samsung confirmed it is ramping up efforts into the AI technology.
There are not many AI experts around the globe, the technology being so niche on its own. Thus, it is important for Samsung to recruit talented experts to the extent possible.

While the technology leaders take giant leaps, let us not forget what chaos may arise if all connected devices go offline at one shot, a similar sort of incident which happened a few hours back with Nest devices.
Get our hottest stories delivered to your inbox.
Sign up for Scrabbl Newsletters to get personalized updates on top stories and viral hits.