Google Cloud IoT Core Goes Live in Collaboration with Device Partners ARM, Cisco and Intel
Google Cloud IoT Core went Live with device partners ARM, Cisco and Intel.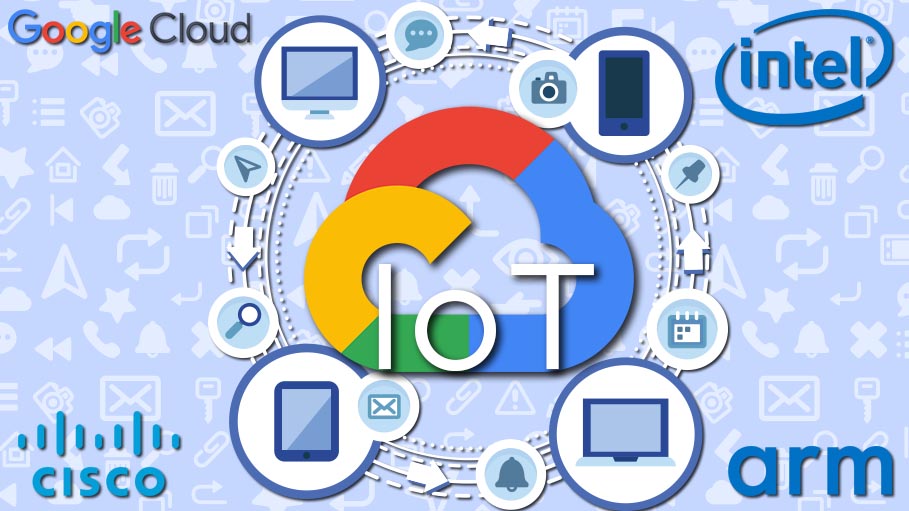 Google Cloud IoT Core went Live with device partners ARM, Cisco and Intel. Cloud IoT Core is Google's managed service for connecting and controlling IoT devices as well as ingesting data into the connected devices, which is now generally available to customers and channel partners. According to Google sources, the company was also growing and relying on its ecosystem of both device and application partners that can help customers build IoT solutions to address their unique business needs.

Publish Data Streams from the IoT Core Protocol Bridge to Multiple Cloud Pub/Sub Topics
On the device side, Google has various partners whose hardware works seamlessly with IoT Core. Application partners, meanwhile, help customers build solutions using IoT Core and other Google Cloud services. Google announced the public beta of its Cloud IoT Core service in September 2017, its first formal attempt at bringing in and managing IoT data within its cloud platform. Since then, the company has been tweaking the platform and garnering user feedback.
The general release of Cloud IoT Core can centrally manage data from millions of connected and globally distributed devices. According to Google sources, new to the platform is the ability to publish data streams from the IoT Core protocol bridge to multiple Cloud Pub/Sub topics, a highly-requested change that will help simplify IoT deployments.
Pricing on Offer for Cloud IoT Core
Cloud IoT Core users are charged by the megabyte of ingested data and can register as many IoT devices as they need. The first 250MB of data per month are free, and after that, Google charges US$0.0045 per MB from 250MB to 250GB of data used. Higher discounts are available for those using larger data volumes.
Google is offering users a quick-start Cloud IoT Core tutorial on its Google Cloud Platform Console.

Success Stories of Cloud IoT Core Implementation
Based in New Zealand, Smart Parking specialises in the design, development and management of parking technology. The ASX(Australian Securities Exchange)-listed enterprise having offices also in Australia and the UK, first introduced the solution in early 2017, four months before the public beta phase. As reported by ARN, the provider has used Cloud IoT Core to build out a smart city platform, helping direct traffic, parking and city services. According to Smart Parking group CTO, John Heard,using Google Cloud IoT Core, they were able to completely redefine how they manage the deployment, activation and administration of sensors and devices.
As part of Google's IoT integration strategy, Cloud IoT Core has helped the company focus their engineering efforts on building oil and gas applications by leveraging existing IoT services to enable fast, reliable and economical deployment according to Chetan Desai, VP of digital technology at Schlumberger Limited, a Google Cloud IoT Core customer. They have been able to build quick prototypes by connecting a large number of devices over MQTT and perform real-time monitoring using Cloud Dataflow and BigQuery.
Last week Google disclosed its plan to acquire LogMeIn's Xively platform for US$50 million in a deal that would help in ramping up the maturity of Google's Cloud IoT Core platform, and help the tech giant move parallely in IoT with behemoth cloud players Amazon Web Services and Microsoft Azure.
Get our hottest stories delivered to your inbox.
Sign up for Scrabbl Newsletters to get personalized updates on top stories and viral hits.