Top Trends in HR Practice Powered by Artificial Intelligence, Machine Learning and Virtual Reality
With the emergence of advanced technologies having potential to free skilled professionals from redundant tasks so that they can be utilized in more creative jobs, HR leaders are gearing up to a future where human and machine intelligence will complement each other.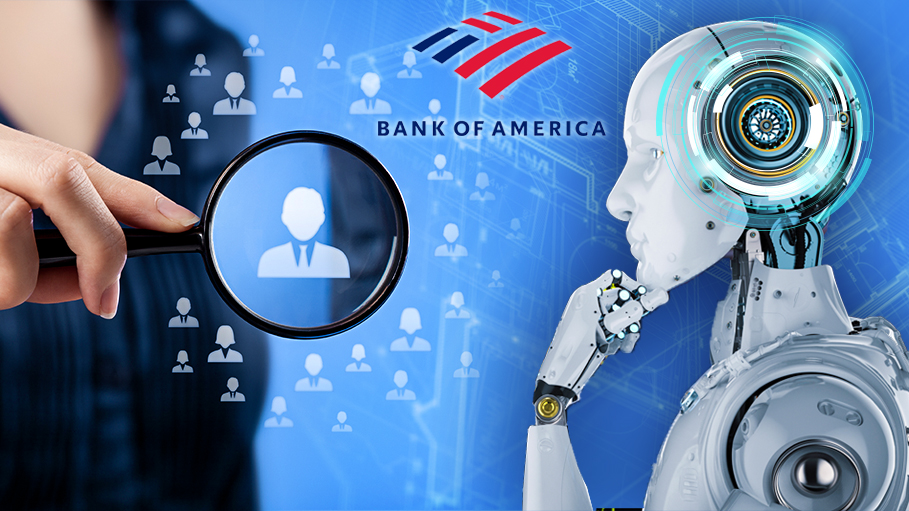 Though businesses are adopting exponential technologies for automating redundant operations and efficiently utilizing enterprise data, HR (Human Resources) has been one of the most important support functions that was not known for espousing much of artificial intelligence, machine learning, deep learning, reinforcement learning, robotics, virtual reality, augmented reality and other powerful tools until now. The impact of the new wave of change brought about by the fourth industrial revolution has been propelling and profound in HR practice too.
For more technology insights, follow me @Asamanyakm

For more than a decade, I have been involved in talent acquisition, skill building, corporate training and appraisal processes from technology as well as project management side. Though HR has always been an intriguing art for many, the science of it has been a forerunner in captivating my interest. Earlier when enterprises found their HR databases getting inundated with data, making it next to impossible to derive valuable insights necessary for business decisions, enterprises resorted to analytics. With the emergence of advanced technologies like AI and ML, having the potential to free skilled professionals from redundant and mundane tasks so that they can be utilized in more creative jobs, HR leaders are gearing up to a future where human and machine intelligence will complement each other.

The future of HR is both digital and human as HR leaders focus on optimizing the combination of human and automated work. This is driving HR practice with a new direction and priority - one that necessitates leaders and team members to build competency in artificial intelligence while they reimagine HR to be more personal, human and intuitive.

AI Augments Human Intelligence to Enrich the Candidate Experience

Talent hunt and acquisition is an area in which the use of artificial intelligence is gaining popularity. Organizations visualize significant, measurable, and instantaneous results in reducing time to recruit, increasing productivity for recruiters, and delivering an enriched candidate experience that is simple, seamless and instinctive.
Implementation of virtual recruitment bot powered by artificial intelligence to conduct candidate screening has proved to have the following benefits:
1. Shorten the screening time
2. Improve completion rate of job application
3. Respond to candidate queries
Thereby allowing recruiters to spend more time sharing the culture and values of the organization with candidates. Recruiters no longer need to spend wary hours to assess thousands of applicants, freeing them up to perform work of higher value such as sourcing, recruitment marketing, engaging with candidates, and hiring talented professionals. In fact, recruiters are able to build a new skill - training the bot to screen candidates and answer candidates' queries. The future job of a recruiter may add that of a Bot Coach, food for thought!


Growing Importance of Exclusively Human Skills

The inclusion of artificial intelligence in human resources induces fear as it brings to mind a horde of robots asking interview questions and making decisions. However, this is far from reality. Market analysis and statistics suggest a growing demand for exclusively human skills. This fact is complemented by the World Economic Forum report which projects that 75 million current jobs will be displaced as artificial intelligence takes over more routine workloads. However, the report also suggests that 133 million new jobs will be created, and skills in both emotional intelligence as well as technical intelligence, such as technology design, architecture and programming, will gain importance.

Retail, Banking, Healthcare, Hospitality and a few other industries are developing training programs to teach empathy to the company's front line customer facing roles. Bank of America has built a program called Life Stage Navigation Curriculum to assist their financial advisors in better understanding the priorities of their customers in various life stages from newlywed to young parent, widower to a retiree. Around forty thousand employees of the prestigious bank have been through Academy programs, each of which encompasses some kind of empathy training.

According to John Jordan who leads The Academy and Advisor Development at Bank of America, the necessity to build empathy is increasing as front-facing bank professionals must understand the concerns of clients at their life stage. Research proves that building emotional intelligence and empathy predicts better job performance for both front facing professionals as well as leaders, which is certainly a business advantage.

Artificial Intelligence to Create New Job Opportunities

Surveys by research organizations like Gartner, Mckinsey and Forrester suggest that the technologies of artificial intelligence suite will create more jobs than displace existing ones and we are already experiencing it. The focus for this year is more on deciding how to use AI to help professionals perform better in their fields of expertise. According to PwC's 2019 AI Predictions report around twenty percent of executives engaged in US companies with artificial intelligence initiatives will roll out AI across their business this year.

Hilton Worldwide Holdings Inc., formerly Hilton Hotels Corporation, is an American multinational hospitality company that is already on the journey using AI for HR. By using artificial intelligence to the source, screen and interview candidates, they have increased their speed to hire by 85 percent. They have also experienced other business benefits; such as increasing the diversity of their talent pool and enabling their recruiters to identify a high performing candidate faster. Having started their journey using AI in 2014, they see future use cases for AI include improving new hire onboarding and providing internal talent mobility for Hilton employees. To date, Hilton has invested in upskilling the recruiter rather than making the role redundant.

In fact, artificial intelligence should be considered as a tool in the recruiter's tool belt to help them streamline the hiring process, while never making the final decision about hiring. Creating new jobs as artificial intelligence becomes more widespread inside organizations, will be a huge priority for top leaders this year. Fast paced organizations are profiling futuristic jobs which leverage the power of artificial intelligence to blend technology with the human touch for jobs in the future workplace. HR leaders are being compelled to ponder over the new roles being necessitated by induction of AI suite into the organizational workforce. Sharing a few of the futuristic jobs to give you an idea of what's on the way.

Voice Experience Designer: This role will leverage voice as a platform to deliver an optimal dialect and acoustic effect that is pleasing to the human ear. The Voice Experience Designer will do this by creating a set of Artificial Intelligence tools and algorithms to help individuals find their perfect voice assistant.

Head of Specific Behavioural Aspect (SBA): This role will analyse employee data on a specific behavioural aspect such as performance data along with data collected through personal, environmental and spatial sensors to create strategies to improve employee experience, cross-company collaboration, productivity and employee well-being.

Chief Ethical Strategist: This new role will focus on building strategies to use technology in an ethical and humane manner. As practical uses of AI are taking mammoth shape in recent years, we look for more organizations to establish new jobs focusing on ethical uses of AI to ensure its trustworthiness, while also helping to eradicate fears about it.

AI Trainer: This role is going to be of prime importance going forward as it will allow the existing knowledge an AI professional has about a job, to be ready for the technology to use. Creating knowledge for an AI supported workplace requires individuals to tag or annotate discrete knowledge buckets so that correct data is available for use in an interactive interface. This role is increasingly important as the role of a recruiter is augmented by AI.

An Artificial Intelligence Ready Workforce will be of Competitive Advantage

The rate at which AI is penetrating from the consumer segment into the workplace, upskilling non-AI professionals to learn how to work with AI is becoming extremely essential. Building an AI ready workforce comprises of the following key initiatives:

1. Identify the business problem to address using artificial intelligence, initiate collecting data on the current state of the problem and the Key Performance Indicator (KPI) you want to influence with the technology.
2. Construct a cross-functional team of key stakeholders to educate them on the business benefits of using artificial intelligence to address key business problems.
3. Implement learning opportunities for key job roles impacted in HR by artificial intelligence, such as those in Recruiting, onboarding of new hire and Corporate Training).
4. Identify new roles and skills required as hire is implemented in the workplace.
5. Enhance the performance management and development skills needed in HR roles to include a fundamental understanding of how to use artificial intelligence across the employee life cycle.

When AI is deployed in the organization, employees will need training on how to work with their AI team members. This will grow in importance, according to a Gartner report that forecasts that by the year 2022, one in five employees engaged in non-routine tasks will use AI to perform their jobs.

Trend in Skills-Based Hiring

Skills-based hiring is defined as the practice of setting specific skills and competency requirements for a job rather than rely solely on candidates' credentials. Today, more FORTUNE 1000 enterprises are going on record to hire resources without a college degree as a prerequisite.

Skills-based hiring may start by changing a job description and removing a degree requirement, but it requires shifting thought process on where and how an organization sources talent. What's necessary is to change the mind-sets of recruiting managers and business leaders to source using new methodologies. These new ways to source non-traditional resources range from Boot Camps, Coding schools, Technical high schools Job training conducted at community centres, high schools, or even sponsoring a companywide Hackathon. Regardless of your industry or business line, embracing a skills-based hiring approach requires educating business stakeholders, identifying benefits and hurdles of widening the talent pool, and building a strategy for both skills-based recruitments as well as educational and learning roadmaps to upskill a more diverse team of professionals.

Resources will Trade Money for Meaningful Work

Experiencing meaningful work is something very personal. According to work and education survey report from Gallup, US employees work seven hours extra per week on an average (forty-hour workweek is widely regarded as the standard for full-time employment), which indicates that if employees find their workplace aligning with the values they are looking for, they do not care for the amount of time/effort they spend on a daily basis. Employees are increasingly searching for meaningful work, supported by a cordial environment and healthy culture.

In fact, employees are found to forego 20 to 25% of their entire future lifetime earnings in order to land a job that was always purposeful to them. This implies that building greater meaning at work is no longer a nice to have, rather a business imperative. Employees who find meaning at work are happier, more productive, passionate and hardworking, stay longer at the workplace, take lesser number of leaves and usually avoid absence from work.

As the quest for meaning in the workplace grows, business enterprises are orienting more HR leaders through artificial intelligence to put a greater emphasis on communicating their company's culture and sharing their objectives across the employee population. This involves creating opportunities from training to mentoring and coaching to promote a shared vision and a healthy as well as supportive work culture, at the same time measure the progress through machine learning algorithms.

Corporate Training Increasingly Influenced by Virtual Reality

Corporate Heads and leaders of global learning and development are piloting Virtual Reality (VR) to train employees. The most interesting use cases focus around using virtual reality for compliance training. Verizon, for instance, is using virtual reality to train store managers on the protocol in case there is a store robbery.

According to Lou Tedrick, VP-Global Learning & Development, Verizon, they have found that virtual reality is the best way to effectively replicate learning experiences that were previously challenging or impossible, such as their Retail Store Robbery. The feedback they have received from their participants in these difficult learning scenario trainings justify the additional investment involved in VR over a more traditional instructional method.

In addition to Verizon, MasterCard is using virtual reality to help employees improve their soft skills as well as train them on what to do in a crisis situation, such as an active shooter in the workplace or a building fire. Walmart is also using virtual reality to train a million associates across 4,700 stores in the United States on various aspects of store operations from taking care of products to handling crowds on crowded business days.

Virtual reality training has clearly expanded from early use by the Arizona Cardinals who started using virtual reality headsets to prepare for games, to the design of virtual reality learning experiences. Retail leaders like Amazon and Alibaba, both see companies no longer asking "What can we use AI for?" but rather "How can we implement AI organization-wide?"

For support functions like HR, Accounts and Admin, moving towards automation is likely to pose certain challenges, which will be different for each of them. IT departments, for example, may more easily adopt the changing nature of the technology they are asked to work with. Legal departments may be less enthusiastic about handing over processes of compliance to an automated colleague. And from the top, there may be pressure from the c-suite to focus tech-driven change on the fancy, customer-facing chores. But from studying businesses which have already experienced success at deploying their own slice of the fourth industrial revolution it's evident that digital transformation is most effective when it is implemented throughout an organization at all levels and functions. This definitely necessitates innovative thinking as well as reassurances that technology is implemented to assist, rather than replace or truncate. But for business enterprises which are able to stitch and pull it all together in this era of artificial intelligence, especially with a supportive, tech-savvy HR team, the rewards are limitless.


For more technology insights, follow me @Asamanyakm

Get our hottest stories delivered to your inbox.
Sign up for Scrabbl Newsletters to get personalized updates on top stories and viral hits.