Western Digital Strengthens Channel Partner Initiatives in India
The reward initiatives and programs are uniquely designed for each set of channel partners so as to help them grow, maximize profitability, and, last but not the least, delight their customers.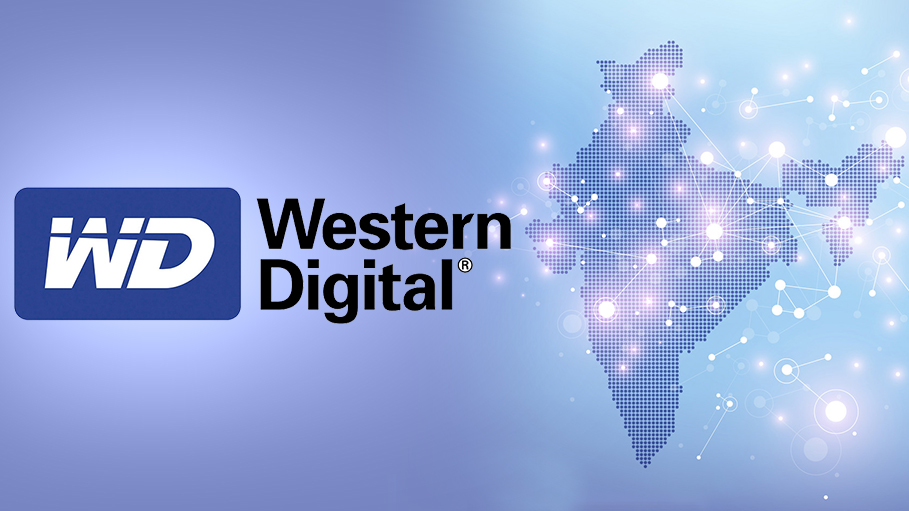 Nasdaq-listed Western Digital continues to strengthen initiatives for its channel partners in India to help them expand their operations and fortify their success. Besides, the leading data infrastructure company has also come up with exciting new rewards programs for its channel partners across all the industry segments that it operates in the country. The reward initiatives and programs are uniquely designed for each set of channel partners so as to help them grow, maximize profitability, and, last but not the least, delight their customers.
The newly launched rewards programs include:
SanDisk League of Heroes (SLH): SLH is created for recognizing and rewarding the best performing channel partners in the consumer segment. It will run for the whole year (2020). And each quarter represents a mission consisting of a number of stars. These stars can earn partners attractive rewards. The SLH program consists of rewards, booster rewards, and medallions that can earn exciting prizes.
Western Digital Elite Partner Promo: This program is for enterprise SIs and VARs who provide complete storage solutions to the customers. It is an annualized rewards program with quarterly rewards based on performance for the channel partners who sell Western Digital Ultrastar HDDs, SSDs and storage platforms and server portfolio that includes our JBOD, JBOFs, Ultrastar Serv24-A, and Ultrastar Serv60+8.
myWD™ Partner Program: myWD Partner Program is a highly successful rewards program that engages with partners within the IT and surveillance channel. Under this campaign, ~6000 partners participate under a timebound, two-way communication-based rewards platform and get trained on select, WD-branded products.
Jaganathan Chelliah, Director, Marketing, Western Digital India said that they run one of the strongest and most successful partner programs in the channel today. They continue to reinvent the way that they work with their partners, and it is exciting to see that their efforts are paying off, across their channel partner spectrum. He further added that he can confidently say that their channel training and education programs are unparalleled. They are among too few organizations that impart training and education through comprehensive tech-based platforms such as their TechTalk, which is an app-based training module for mobile retailers to ensure that they are updated with the latest products and technology to cater to their customers. They are committed to their partners' growth and success in today's volatile and dynamic environment, he said.
myWD Connect Program rides on WhatsApp for the business platform and engages with 5000+ partners weekly, cascading benefits of WD branded devices. TechTalk app is focused on 1300+ SanDisk brand partners, keeping them updated on new offerings under SanDisk branded products. In addition, Western Digital has released effective sales tools for channel partners to engage with their customers in the form of video-based sales aides and the WD Purple™ Capacity Estimator app. Western Digital India's channel initiatives are aligned to create a strong brand-distributor relationship by ensuring real-time communication, impactful training sessions, and various rewards initiatives to recognize and appreciate the performance.
Over the years, Western Digital has been consolidating and segmenting its channel partners for growth in key channel networks ranging from mobile retail, IT, surveillance, and enterprise channel networks. The company is committed to working towards introducing more rewards programs and initiatives designed for the success of its channel partners.
Get our hottest stories delivered to your inbox.
Sign up for Scrabbl Newsletters to get personalized updates on top stories and viral hits.