Google and Amazon Playing Tug of War - Is Google Owned Nest's Peculiar Oscar Award Ad an Answer to Amazon
Amazon's retail team informed Google-owned Nest employees that it would not list any of the newer Nest products recently announced by the company.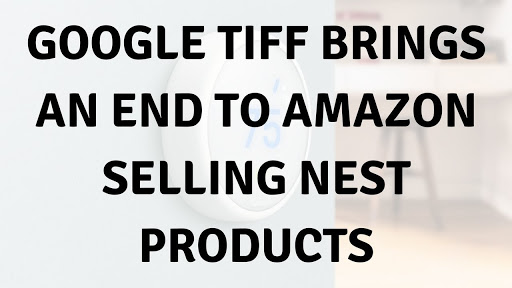 It seems Google and Amazon are not going to shake hands and make up anytime soon. On a conference call, Amazon's retail team informed Google-owned Nest employees that it would not list any of the newer Nest products recently announced by the company. The products in question include the latest Nest thermostat and the Nest Secure home security system, among others. Apparently Nest, Google's smart home products division, was warned of Amazon's decision, even before the not-so-amicable call. Representatives from Google, its sister company at the time under their Alphabet parent company, told Nest that they had heard from Amazon that the online retailer had decided not to sell newer Nest devices. Google reabsorbed Nest last month.
Nest Products had Great Reviews on Amazon
According to the source, during the conference call, Amazon spokesperson told Nest that the decision came from the top, and added that it had nothing to do with the quality of Nest products, which had great reviews on Amazon. Nest employees who were on the call ended the discussion with an understanding that the decision had come from Amazon CEO Jeff Bezos, although Amazon's retail team didn't explicitly mention that at any point.
Nest Believes in All or Nothing
In consequence to Amazon's decision not to list any of the newer Nest products, Nest decided in kind to stop selling any of its products through Amazon, meaning the limited number of Nest devices listed on Amazon today are expected to get deleted from the website once current inventory is sold out. Presumably Nest decided to remove its current set of older products from Amazon because it wanted to be able to offer its full portfolio of devices, or nothing at all.
Long Term Implications of Amazon's Decision
Amazon's decision not to sell Nest products has huge implications as it strives to carve out a niche computing platform, and as it continues to clash with Google over the future of computing.
After missing out on smartphones and finding limited success with its line of Fire tablets, Amazon is betting big on Alexa as a new computing platform. Alexa is both Amazon's AI assistant and its platform for smart home gadgets, including connected lights, door locks, and music speakers. The company has gotten more aggressive with competitors recently, especially Google, the owner of Nest, which is Amazon's biggest competitor in the smart home with its own Google Assistant platform. Amazon also announced in February the acquisition of Ring, the manufacturer of camera-equipped doorbells and other connected home security devices, in a deal said to be worth about $1 billion.
It's possible to find Nest products on Amazon in the future through Amazon's Marketplace program, which lets third-party retailers sell items through Amazon. But it's not evident yet, if Amazon plans to restrict Nest sales from its Marketplace partners too. Neither Nest nor Amazon spokesperson agreed to comment in this regard.

Amazon blocks Nest but Continues with other Manufacturers
It is weird but true that Amazon doesn't appear to be blocking sales of smart home products from companies other than Nest. For example, Lighthouse, an AI-powered connected camera made by a startup of the same name, is available on Amazon. Products from August, a connected home company best known for its smart door locks, are also available to buy on Amazon, along with products from several other smart home device manufacturers.

Amazon's Competition with Google grows Fierce
Amazon's move against Nest comes as it works to ramp up its smart home aspirations after a successful holiday season for the Alexa assistant and its Echo hardware. Last month's Ring acquisition puts Amazon in a much better position to integrate its products with Alexa, accelerating its ability to compete with Google's own smart home ambitions.
Nest makes devices like connected cameras, thermostats, smoke detectors, and security systems. Google bought Nest in 2014 in a $3.2 billion deal. Later on Nest became its own company after Google reorganized into the Alphabet conglomerate, only to be reabsorbed back into Google in February this year. Nest is now under the same hardware division as the rest of Google's hardware products, which will create a streamlined organization from which Google can better compete against Amazon.
Google Assistant, a strong Contender for Amazon's Amazing Alexa
Amazon built up an early lead in voice-controlled computing thanks to Alexa and its line of Echo devices. But Google is rapidly catching up. Google Assistant, a rival to Amazon Alexa and the Google Home speakers, which compete with the Amazon Echo, are rapidly gaining market traction. Amazon had about two-thirds of the smart speaker market towards end of 2017, but that figure doesn't reflect the full holiday shopping season, when Google seems to have gained more market share.
The stakes are huge. Both Amazon and Google are building out a new voice-powered operating system that can control everything in your life, from your lights to your garage door to the music and video you stream. Amazon's acquisition of Ring will give it a nice boost on the hardware side as it continues to build out Alexa's AI. Ring was already one of Nest's biggest competitors. Now it has the nearly-limitless funding needed from Amazon to go after its Google-backed rival.

Google blocks YouTube Service on Fire TV and Echo Show
The battle of the Titans extends beyond the smart home. Amazon does not sell other Google hardware like the Google Home Speaker or Pixel smartphone. In a seemingly retaliatory move, Google has blocked its YouTube native app from running on Amazon's Fire TV and Echo Show, clarifying that the block is because Amazon products violate YouTube's terms of service. If sources are to be believed, Amazon will start selling Google's Chromecast streaming devices soon, which may help ease tensions between the companies and convince YouTube to bring its service back to the Fire TV and Echo Show.

Amazon Hiking up its Digital Ad Business
Apart from hardware and apps, Amazon is also hiking up its digital ads business, a direct threat to Google's core business. According to CNBC, Google's mainstream revenue is through its Advertisement Platforms like Adsense and AdWords.
The Competition Extends to Cloud Platforms as well
Amazon and Google also compete in providing cloud computing services to companies, through its respective Amazon Web Services and Google Cloud Platform. According to reports, Amazon did five times more business last year as compared to Google. While Amazon still continues to reign in Cloud Computing Services, Microsoft reserves the second and Google is at the third position.
Is Google Owned Nest's Peculiar Oscar Award Ad an Answer to Amazon?
At the 90th Academy Awards ceremony in Los Angeles, some suspect there will be political statements, specifically about the #MeToo movement. Google has decided to participate too. It's released an ad that will run during Sunday's broadcast for its Nest home surveillance, the brand that perhaps suggests the problem starts when men are boys.
Here we see teens leaving for prom night. As they leave one of the boy's houses and walk toward their car, a voice calls the boy back. "Stephen," it says. "Can I have a minute?"
As the ad progresses, it's revealed that this is his dad talking, from his job at the hospital, through his phone connected to the Nest Hello video doorbell by the front door.
According to Google/Nest's global creative director, Xanthe Wells, they wanted to shine a light on an important reality in modern parenting, sometimes you can't be there physically for the important conversations, but it's no excuse not to have them. In this script, the father couldn't be there for his son because of his job at the hospital.
While the Ad's intentions are worthy of appreciation, however it seems Google is struggling hard to stuff its Nest product to captivate the audience. The Ad seems to be too void of human touch with too much inclination towards the technological world. Those who have been fortunate enough to have got a glimpse of the Ad, will know what I mean. Google is making it obvious that it's worried about Nest products going off Amazon's shelf.




Get our hottest stories delivered to your inbox.
Sign up for Scrabbl Newsletters to get personalized updates on top stories and viral hits.