Apple's iCloud uses Google Cloud Platform for Data Storage - What a Turnaround
Apple admitted a few hours back that it uses Google's cloud servers for data storage for its iCloud services.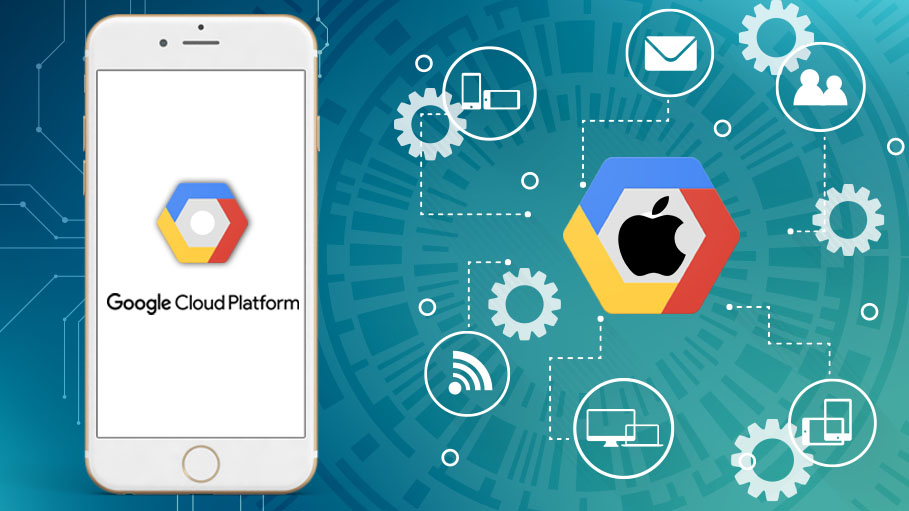 Apple and Google have tough business competition on smartphones, artificial intelligence, augmented reality, virtual assistants and map apps. However, Apple admitted a few hours back that it uses Google's cloud servers for data storage for its iCloud services. In its latest iOS Security document, a detailed explanation of the technology choices it makes to keep you from getting hacked, Apple revealed it's using Google's cloud-computing infrastructure to store iCloud data like photos, files and data backup. CNBC figured out the change on February 26, Monday. The disclosure is fresh evidence that Google's cloud has been picking up usage as it appears to catch up with Amazon and Microsoft in the cloud infrastructure business.
Google Cloud Platform Trending on Usage
Apple's iCloud uses third-party storage services, such as [Amazon] S3 and Google Cloud Platform to store iCloud data after it's been broken into chunks and encrypted. Previously, Apple called out its use of Microsoft's Azure along with Amazon's cloud-computing service.
There have been some reports on Google's iCloud win in 2016 but Apple never provided confirmation then.
Apple didn't respond to a request for comment about why it made the change or whether Microsoft's competing service is still part of the mix.
Apple's iCloud now Relies on AWS and GCP, no more Microsoft's Azure
Apple has specified on its website that iCloud stores a user's contacts, calendars, photos, documents, and more and keeps the information up to date across all of their devices, automatically. iCloud can also be used by third-party apps to store and sync documents as well as key values for app data as defined by the developer. Users set up iCloud by signing in with an Apple ID and choosing which services they would like to use. iCloud features, including My Photo Stream, iCloud Drive, and iCloud Backup, can be disabled by IT administrators via MDM configuration profiles. The service is agnostic about what is being stored and handles all file content the same way, as a collection of bytes.
Each file is broken into chunks and encrypted by iCloud using AES-128 and a key derived from each chunk's contents that utilizes SHA-256. The keys and the file's metadata are stored by Apple in the user's iCloud account. The encrypted chunks of the file are stored, without any user-identifying information, using third-party storage services, such as S3 and Google Cloud Platform.
S3 here is Amazon Web Services (AWS). Earlier, the document just mentioned S3 and Microsoft's popular Azure platform, the latter is now missing from the updated one.

Business Relationship Strengthening between Apple and Google
Users should not expect Google Maps to reclaim its previous status as the iPhone's mapping app, or for Google's YouTube app to compliment iPhones as it did once upon a time. But it appears that Apple is willing to do business with Google when it makes sense now, what a turnaround. After all, everything is fair in love and business.
When phones powered by Google's Android software were launched in the market, Apple co-founder and then-CEO Steve Jobs was famously outraged by their similarity to Apple's competing iOS. According to CNET, Jobs is supposed to have stated "I'm going to destroy Android, because it's a stolen product. I'm willing to go thermonuclear on this". However, now it appears that Apple is willing to do business with Google. Though there is no indication if Apple is also relying on Google for additional computing work.

Google occupies a distant third place after Amazon and Microsoft when it comes to cloud-computing services that enables customers like Apple or Netflix tap into global pools of computing resources. Google's cloud business now generates more than US $1 billion per quarter, and other top notch customers include bank HSBC and payment services company PayPal, according to Diane Greene, senior vice president of Google's cloud computing division.
Get our hottest stories delivered to your inbox.
Sign up for Scrabbl Newsletters to get personalized updates on top stories and viral hits.